Jon Pardi's Surprise Album is Here
Jon Pardi surprised his fans with a new cover album, 'Rancho Fiesta Sessions.'
Good news for all the 'Jon Pardi's fans. Your favorite singer has a great surprise for you all. On Friday, August 14, 2020, the singer released a new covers album, 'Rancho Fiesta Sessions.'
According to the reports, the album was recorded at the singer's home in Nashville and consists of eight songs. Pardi stressed the tracks are songs that has inspired him and he loves to perform.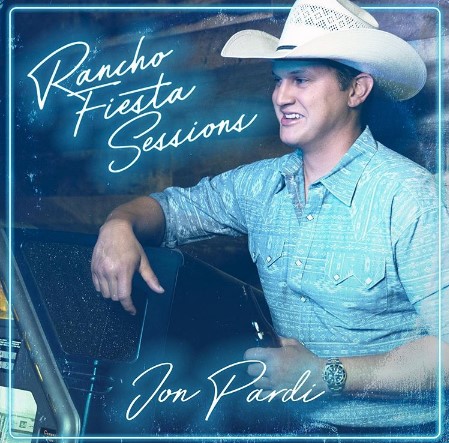 Jon Pardi's new cover album, Rancho Fiesta Sessions, is out now.
Photo Source: Jon Pardi's Instagram
So basically, what we can make from his statement is that this album is really personal to Pardi, and if you are a fan of his, you should definitely listen to it.
Also Read: Some Interesting Facts to Know About Peter Nelson and His Exit From HBO
The tracks include songs by country legends Merle Haggard, George Strait, Prince, and many more.
The singer said, "All these covers are of artists that I admire, and I look up to. There are all kinds of great names and styles of songs on here — from legends. I think the magic and the fun of it is all is in these eight covers of songs that I really like, or grew up singing."
The interesting aspect of this album is it was recorded live during a one-night live jam session with Jon and his touring band at Pardi's home.
The singer further added, "It's all my band on this whole album. We mainly did it to have fun and record, and it sounds like we're in your backyard, playing for you. I hope the fans really have fun when they listen to it, and they enjoy it and turn it up."
Jon Pardi added, "This one was for the fans, to let them hear something different. Songs you may have heard before but, haven't heard them like this. It turned into something special because it's a year where we are off the road, and we recorded it live in real time, out at my house."
You May Also Like: America's Got Talent's Fans are Not Happy With the Last Episode's Contestants Who Made it Through the Next Round
For more information on your favorite celebrities' lifestyle, stay tuned to Glamour Fame, and don't forget to sign up for the newsletter.
-->