Some Interesting Facts to Know About Peter Nelson and His Exit From HBO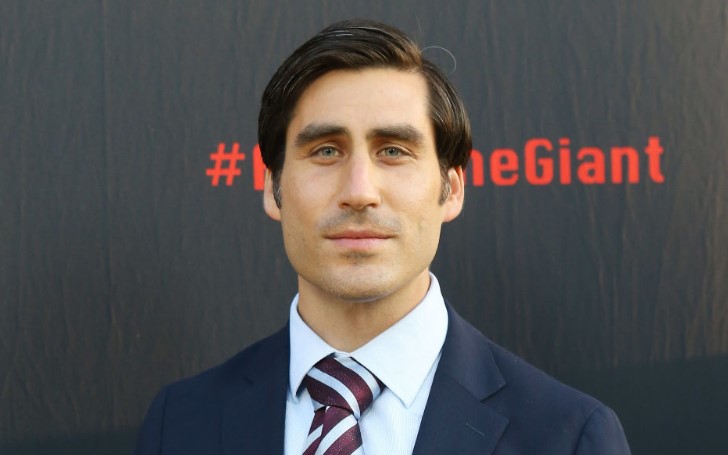 Here are some interesting facts you should know about HBO's Nelson Peter. Know about his exit from the network, the "Call Her Daddy" controversy, and many more.
Nelson Peter was the Executive Producer at HBO Sports, and during his stint on the network, he was known for overseeing the strategic direction, programming, and operations.
Peter (born 1982) in Newton, Massachusetts, graduated in Ancient/Classical Greek Language and Literature from Harvard University. Following his graduation, the media personality joined HBO in 2011 as the Director of Programming.
Nelson saw a quick rise in his career, within three years into the network as director of programming, he was promoted to vice president of programming in June 2014. A year later, he was appointed as Executive Vice President in December 2015.
Also See: Meghan McCain Is Undoubtedly Returning to 'The View' Despite What the Pregnancy Might Suggest
Here' we have compiled some important and interesting facts about HBO's Nelson Peter. Let's find out.
Nelson Peter Quits HBO
When there were speculations, Nelson Peter would leave the network; On August 10, 2020, the executive producer announced his quit. Nelson left HBO on his own terms.
The Executive Producer at the Network was well known and respected within the media circles, and was cited as the key figure in acquiring several HBO's recent documentaries.
Also Read: Season 14 'The Bachelorette' Winners Becca Kufrin and Garrett Yrigoyen Are "Definitely Done"
But Peter attracted unwanted attention when his relationship with Barstools Sports' "Call Her Daddy" Podcasts' host, Sofia Franklyn,' came into light.
Peter and Sofia Franklyn's Relationship Caused "Call Her Daddy" Controversy
Peter and Sofia are expected to be dating from 2019. While their relationship would not have caused a backlash by itself, people started to pick on Peter when they found out he tried to mix up his personal life with work.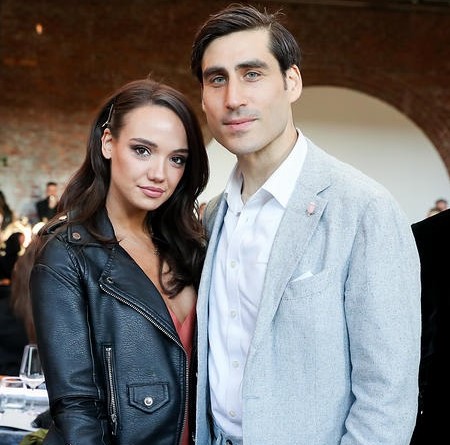 Photo Source: Agency/GF
According to some sources, Nelson Peter was secretly trying to acquire "Call her Daddy" host, Sofia Franklyn, to HBO, and even talked with other platforms as well, while she was still under contract with Barstool sports.
Also See: Daisy Coleman, Sexual Assault Victim Featured on Netflix Documentary, 'Audrie and Daisy,' Commits Suicide
Not only Sofia, but Peter also landed a deal for Franklyn and her co-host Alexandra Cooper, with podcast giant Wondery. Nelson was adamant Sofia should not return to Barstool, despite the network's handsome pay scheme.
The reports claim, Franklyn was offered
"$500,000 guaranteed salary and the brand's intellectual property at the end of the pair's contract, which was also shortened by six months."
Personal and Work Mix Up Led to Bad Blood Between Two Friends, and Co-Hosts of "Call Her Daddy"
Dave Portnoy, founder Barstool Sports, claimed on his version of the podcast following rumors of Franklyn leaving the network. And the exciting pay scheme we talked about, Alexandra wanted to take it, but Sofia had already made her mind.
Also Read: Who is Bang PD's Girlfriend? Find Out About Her Life, Instagram, and More
Following the differences between two friends regarding leaving or sticking to the network, the whole thing has led to bad blood between Sofia and Alexandra.
Dave Portnoy Couldn't Be Happier When He Heard Nelson Peter's Exit From HBO (The "NELSON PETER DAVE PORTNOY" War)
When Nelson Peter convinced his girlfriend Sofia Franklyn to leave Barstool, He openly declared a war against Dave Portnoy on a personal level.
When Portnoy heard the news, he took to his Twitter account and talked Peter down as much as he could with a touch of laughter and glee.
You May Also Like: Some Facts to Know About Bashira Tripp, A Woman Who Runs Over a Cheating Boyfriend
For more information on your favorite celebrities' lifestyle, stay tuned to Glamour Fame, and don't forget to sign up for the newsletter.
-->