Some Facts to Know About Bashira Tripp, A Woman Who Runs Over a Cheating Boyfriend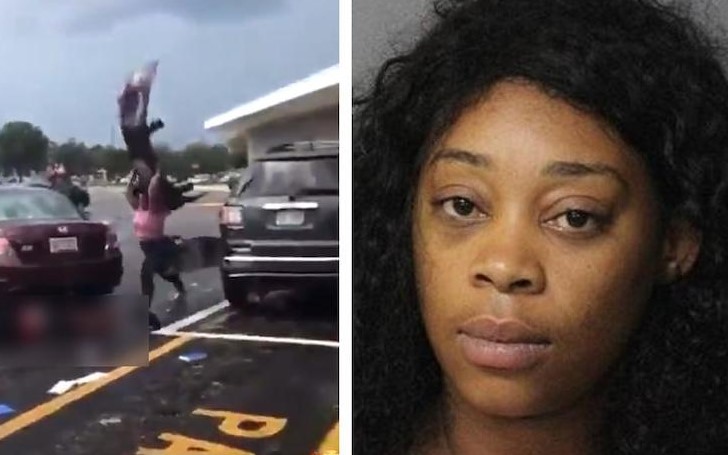 Here's everything you should know about Bashira Trip, 34. A woman who ran over her cheating boyfriend.
If you have been following the news lately, then you should be aware of the name 'Bashira Tripp.' The woman is charged with aggravated assault. Bashira, according to the police reports, is a 34 years old woman charged after a man was seriously injured.
The incident happened on Thursday afternoon; a man was seriously injured in a domestic-related assault at a Janaf Shopping Center.
What Really Happened? Why Did the Woman Run Over a Man in Norfolk, VA?
As we all know, Bashira S. Tripp, 34, is charged of domestic-related violence when she ran over a man. According to the reports, that person, who was severely injured following the incident is Bashira's former boyfriend.
Also See: Who is Nancy Ajram's Husband? Find Out What Happened in January
Right after it, police showed up at the place of the event and took Tripp into custody, while the man was rushed to the hospital "with life-threatening injuries."
Bashira Tripp Hitting a Man with Car Video Goes Viral
Watch: Bashira Tripp | Virginia Mad Woman runs over LOVER with car
Many closeby people caught the action on their phones, following which several videos of the incident surfaced on the Internet, and it's going viral now.
Also Read: Who is Nicole Franzel's Boyfriend? Find Out About Her Relationship
As seen on the video, A woman (Bashira Tripp) is seen walking around the scene near the man and the vehicle. The man keeps lying on the ground helplessly, while this woman approaches and yells at him.
Who is Bashira Tripp's Ex-Boyfriend?
While not much is known about the person, but according to the sources, Bashira's ex-boyfriend's name is Duke Johnson Jr. When police arrived at the scene of the crime, they thought Duke was hit on accident, but later it was known it was intentional.
Also See: What's Kurupt's Girlfriend Name? Let's Find Out About Their Relationship
When the police saw a car bumper thrown at him, they realized the incident was on purpose, following which Bashira Tripp was taken into custody.
Why Did Bashira Tripp Ran Over Her Boyfriend?
The "Norfolk, Va" incident that shocked the passerby when a woman ran over a man, many got to capture the scene on their phone but the unknown of the fact why Bashira Tripp did it to her former boyfriend, Duke Johnson Jr.
According to sources close to Bashira, Duke cheated on her, tired of his dishonesty, the woman completely loses it and decides to give a taste of her revenge on her own style. Having said that, we are, in no way, normalizing or promoting violence.
But what Duke did was wrong, and we agree, what Bashira did was not right either. She is paying her price, and the police will take care of the situation now. So far, that's been the only development in Bashira's story; there are no further details about the case in a press release.
You May Also Like: Who is Bang PD's Girlfriend? Find Out About Her Life, Instagram, and More
For more information on your favorite celebrities' lifestyle and other news, stay tuned to Glamour Fame, and don't forget to sign up for the newsletter.
-->