What's Kurupt's Girlfriend Name? Let's Find Out About Their Relationship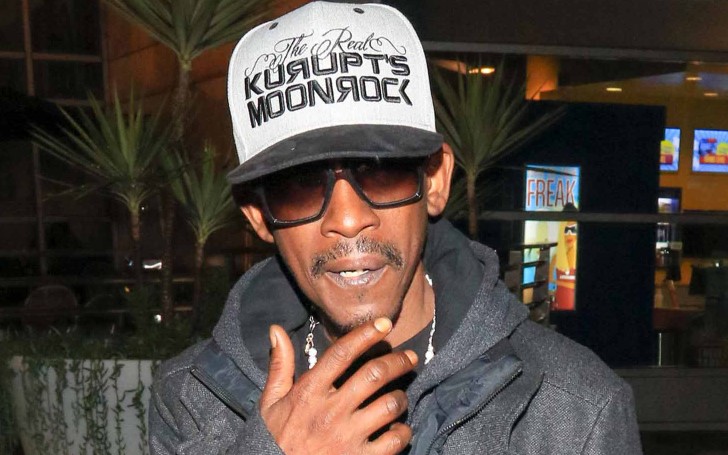 What's the name of Kurupt's girlfriend? let's find out about his relationship in 2020.
Kurupt (born Ricardo Emmanuel Brown) is an American rapper who is known to aiding West Coast and gangsta rap's rise via the 1990s verse helping set lasting trends. The rapper formed a duo with Tha Dogg Pound, but in 1996 left Death Row Records.
Later the rapper released his first solo album in 1998, but the Kurupt and Pound reunited in 2005. The rapper has managed to make a big name for himself in the industry, he is in a rap supergroup like the DPGC.
Also See: Travis Kelce Breaks Up With Longtime Girlfriend Kayla Nicole, Here's What You Should Know
Since we all know how great of an artist he is, we don't think we need to stress about his career more. However, we are here to talk about his personal life, so, who is Kurupt dating in 2020? What's the name of his girlfriend? Let's find out everything.
Kurupt's Girlfriend in 2020, What's Her Name?
As we all know Kurupt is one of the bests in the industry, however, he has been away from the music scene for quite a while now. It was really hard to track his personal life as he has been away from the public eye for too long.
The rapper, however, could not keep his relationship secret for too long. According to the reports, He is, in fact, in a romantic association. Behold... Kurupt's girlfriend's name is Tookie.
Kurupt's girlfriend's name is Tookie! Now that's some name, we really loved it.
Photo Source: Instagram
The couple or Tookie has not revealed her real name as of now, which is understandable given the facts of how secretive the couple is. But we can't complain, at least we know who she is, and that's what matters. Like an old saying goes, "What's there in name?"
Also Read: Who is Stacy Ervin Jr.'s New Girlfriend? Find Out About His New Girl
It's really not clear how long the couple has been dating, but according to some sources, they go long back, probably 2017. So, it's already been three years the two are together and going strong.
Who is Kurupt's Girlfriend, Tookie?
Well, by what we have found so far, she is a reality television star. Tookie appeared on the hit reality TV show, Marriage Boot Camp,' alongside her boo, Kurupt.
Back in 2019, when the couple was filming an episode of the show, the cast and crew got a real scare when Kurupt had to be rushed to the hospital. According to reports back by Rolling Out, the rapper relapsed and got so inebriated on alcohol inside the 'Marriage Boot Camp,' house, Kurupt had to be rushed to an ER.
Kurupt and Tookie on the set of 'Law & Order: SVU' with friends.
Photo Source: Tookie's Instagram
Kurupt and Tookie also appeared on the set of "Law & Order: SVU." So, it's clear the couple often makes public appearances and is not as quite secretive as we initially thought, but still, they like to keep a low profile. Pretty neat!
Also Read: Who is Jonathan Isaac Dating in 2020? Find Out About Girlfriend
For more information on your favorite celebrities' lifestyle, stay tuned to Glamour Fame, and don't forget to sign up for the newsletter.
-->