Travis Kelce Breaks Up With Longtime Girlfriend Kayla Nicole, Here's What You Should Know
Here's what you should know about Travis Kelce's break up with Kayla Nicole.
Travis Kelce (born Travis Michael Kelce) is an American Football player for the Kansas City Chief of the NFL. The Chiefs drafted the NFL player in the third round of the 2013 NFL Draft.
The player played college football at the University of Cincinnati and is a five-time Pro Bowler and a two-time first-team All-Pro selection.
The Chiefs' Travis holds the NFL record for most seasons with 1000 yards receiving by a tight end. While his career is something that needs no introduction, we are here to talk about his personal life.
Also Read: Who is Zonnique Pullins' Baby Father? Know About Her Boyfriend
Recently, The Chiefs' Travis Kelce announced his split with his girlfriend of two years, Kayla Nicole. Let's look at their relationship timeline.
Travis Kelce and Kayla Nicole's Relationship Timeline
Travis Kelce was left heartbroken when 'Catching Kelce' winner, Maya Benberry, decided to split. But to his rescue, Kayla Nicole came in.
Benberry, on her statement, said, "I made an announcement that Travis and I broke up, which we did." The two decided to remain friends, but Kelce was still hurt.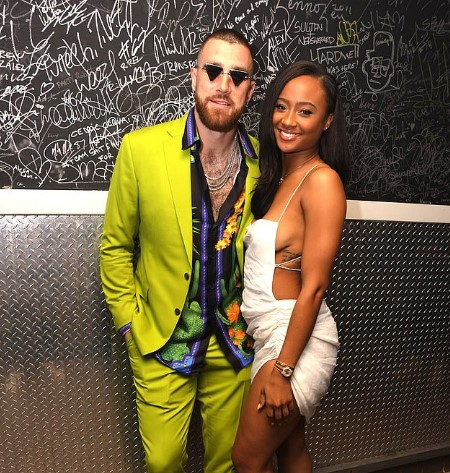 Photo Source: Daily Mail
When Kayla came into Kelce's life, the two found instant connection and soon started dating. The two went public about their relationship in 2017.
Also See: Who is Nancy Ajram's Husband? Find Out What Happened in January
While everything was going smoothly for Kelce and Kayla, the Chiefs' tight end player announced he broke up with Kayla too. What happened? Let's find out.
Why Did Travis Kelce and Kayla Nicole Break Up?
The initial speculations were the Chiefs' player, Travis Kelce, cheated on Kayla Nicole. While the NFL was announcing the news, Kelce addressed the cheating rumors too.
So, it's not confirmed Travis cheated, yet, but his and Kayla's split is pretty much rooted on the same thing. The NFL star replied to a post on social media that claimed their relationship shattered when he was caught with Becky.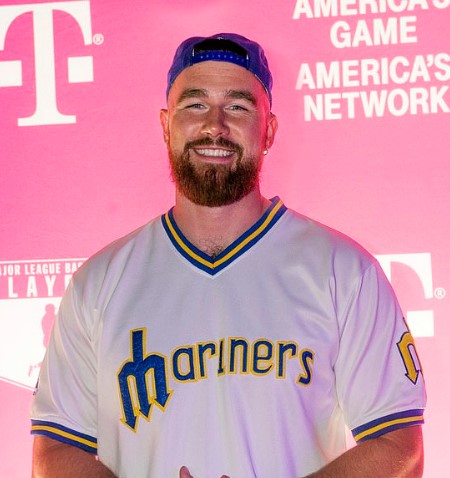 Photo Source: Daily Mail
But on a now-deleted post, Kelce said, "This is fake news ... a lie ... and not why Kayla and I broke up ... take all your hatred somewhere else, please."
Well, it's still unclear why the former couple broke up, but we have to go by what people are saying, it's because Kelce cheated on Kayla. But that's just speculation again.
You May Also Like: Who is Nicole Franzel's Boyfriend? Find Out About Her Relationship
For more information on your favorite celebrities' lifestyle, stay tuned to Glamour Fame.
-->