Jonathan Rivera Insists He Never Cheated On Fernanda Flores!
Published Sun Jun 09 2019 By David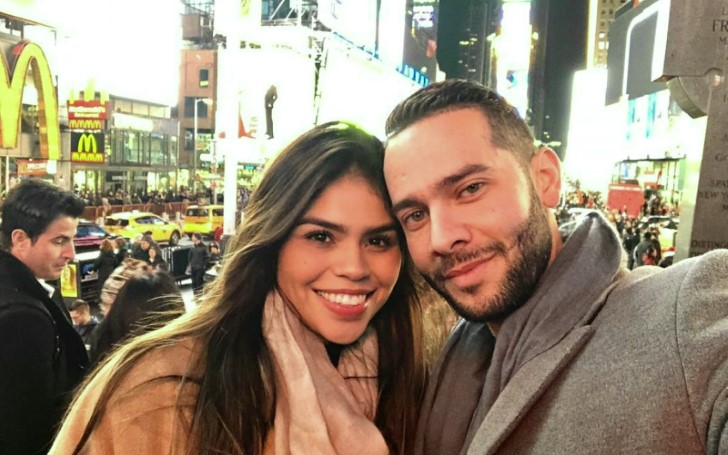 Jonathan Rivera: I never cheated on Fernanda Flores!
Now that 90 Day Fiancé star, Jonathan Rivera has reportedly signed divorce papers, ex-wife Fernanda Flores says that he's dead to her.
Speculations about their marriage and separation -- including some wild, hurtful accusations -- have circulated around this couple.
Jonathan says he is tired of hearing lies about himself and needs to set the record straight.
Jonathan has heard what fans and followers have been whispering about him. He comments, "To set the record straight. I never cheated on her. I met my girlfriend months after our separation."
It was in May when Jonathan had revealed his girlfriend on social media as the two shared a sexy, romantic cruise.
Jonathan assures he's never abused nor neglected Flores. He writes he gave everything he had. He also claims of treating her with nothing but respect.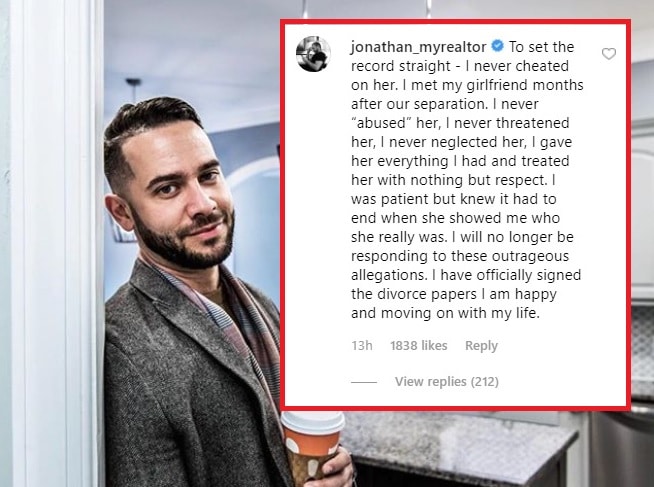 90 Days Fiance star, Jonathan Rivera says he'd never cheated on his former partner, Fernando Flores.
Jonathan insists he was patient 'but knew it had to end when she showed me who she really was.'
It is intensely and frustratingly obscure coming from somebody who signed up to be a public figure and has no known NDAs in effect.
Also Read: 90 Day Fiance Star Paola Mayfield Praised In Glowing Birthday Tribute by Russ
Jonathan clarifies he has heard enough gossipy tidbits about how his marriage came to an end. He affirms he will no longer be responding to those outrageous allegations. He also confirms to have signed the divorce papers, meaning Fernanda, too, is now out of his life, for eternity.
Jonathan concludes of being happy and in pursuit of moving on with his life.
Jonathan had broken up with Fernanda in December of last year. Though so much remains unclear about their split, it's been reported that they did have a bitter argument.
Jonathan Rivera and Fernando Flores are no longer husband and wife.
As claimed by Jonathan, Fernanda said things to him that he didn't feel he could ever un-hear or something that she could truly take back.
He likewise cited Fernanda's craving to live in a city, as opposed to in Lumberton, as a factor behind their conjugal friction.
It's been said via social media that it was "common knowledge" that he cheated on her, but Fernanda has never actually made that allegation. She has said a lot of different things, notwithstanding.
Just this week, and prominently only after Jonathan had signed his divorce papers, she blamed him of not being as wealthy as people assume.
Recommended: 90 Day Fiance Star Larissa Lima Is Dating Younger Boyfriend Eric Foster! Learn All The Details!
She said he owes more to the government than he holds or makes.
Fernanda underscored she was making an effort not to slander or degrade her ex-husband, and that she regretted hauling his name through the mud.
Rather, she said that she was just tired of being seen as a gold digger and needed to eliminate any confusion air.
But she also said he was almost as good as dead to her. There's no adoration lost between these two.
Jonathan reacted to Fernanda's posts by suggesting that he'd see her on his next getaway in Mexico.
He met her while in the midst of vacation in Mexico City, and it appears obvious that he was endeavoring to imply that she would be deported.
You May Also Like:'90 Day Fiance' Star Ashley Martson Admits Countless Lies
As per Hollywood Gossip's reports, however, Fernanda posted a celebratory update about her legal residency back in April.
She even prescribed an immigration attorney to others. So ... it's not clear whether she'll really leave the US at any point in the near future.
-->