Jonathan Tucker, Andre Royo and Owen Teague Join Ryan Bianco's 'To Leslie'
Published Mon Jun 22 2020 By Sea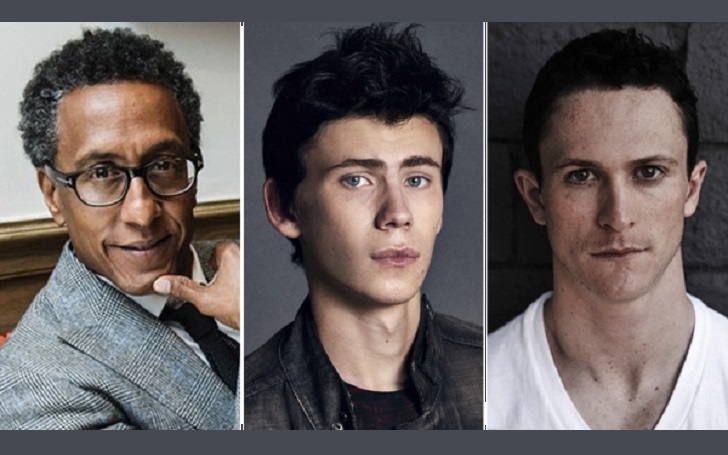 Three more actors finish the cast of the Ryan Bianco screenplay family drama 'To Leslie', set to debut at Marché du Film Online.
Claude Dal Farra and Brian Keady-produced 'To Leslie' is set to make its market debut at this year's 'Marché du Film Online' in Cannes, and they will do it with a complete cast. Jonathan Tucker, Andre Royo and Owen Teague join the previously announced cast of Andrea Riseborough, Allison Janney and John Hawkes.
'Mister Smith Entertainment' will sell the film internationally, while 'UTA Independent Film Group' is selling the domestic rights to the drama. Michael Morris ['Better Call Saul'] will direct the film with Ryan Bianco's screenplay. Dal Farra and Keady from 'BCDF' produce the movie with Kelsey Law from 'Clair de Lune Entertainment'.
Recognize these guys? Yeah, it's a big movie.
Photo Source: Shutterstock
"It's quite a contained film, so in practice it could shoot in the summer," David Garrett, the CEO of 'Mister Smith Entertainment', told Variety, announcing the remaining cast members. "Late summer, early September perhaps."
Breaking News: Rapper Tray Savage Dies at 26
'To Leslie' is based on the life of Bianco's mother, picking up the pieces of life left after a single mother in West Texas wins the lottery and almost instantly throws away the money and the relationship with her son because of the money. An eccentric motel manager named 'Nancy' (played by Janney) is there to help the mother rebuild her life.
According to Variety, Tucker [City on a Hill] will play 'Petey', a young man bent on tormenting 'Leslie' for his own amusement, and Royo ['The Wire'] plays 'Royal', an upbeat burnout intent on keeping his friend 'Sweeney' (played by Hawkes) from getting involved with 'Leslie'. Teague ['It' series] plays 'James', Leslie's estranged son.
Also See: Holly Willbouoghby Missed Today's Episode of 'This Morning' to Take the Kids to School
'To Leslie' isn't the only film Mister Smith Entertainment is taking to Cannes. 'Balestra', a psychological thriller starring Tessa Thompson, and animated feature show 'Mooned' will also be debuted.
Stay tuned and connected to GlamourFame for more movie & TV show news and updates.
-->