Jondelle Michelle Lee - Top 5 Facts!
The world can be a really crazy place, while there is a chance some top-notch, A-lister artists can lose their celebrity status overnight; for some, it's the other way around.
Similar is the case with Jondelle Michelle Lee, who got overnight fame when it was made public she was dating one of the B2K members, J-Boog.
Jarell Damonte Houston Sr. aka J-Boog, is a well-known American rapper; furthermore, he is also an actor as he was credited for some of the finest works on the American entertainment business, which includes both movies and TV series.
Some of the rapper's best works as an actor include his role as 'Rico' in 'You Got Served' (2004), 'Greg' in 'Steppin: The Movie,' 'Love & Hip Hop: Hollywood' (TV series) in 2019.
By now, we assume you are familiar with the artist, but how well do you know about his ex-girlfriend, Jondelle Michelle Lee?
5. Jondelle Michelle Lee and J-Boog Started Dating Back in 2004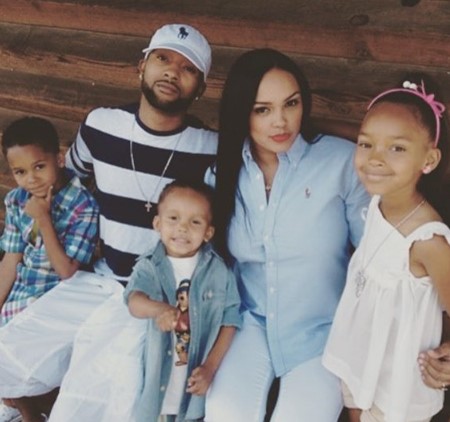 Jondelle Michelle lee and J-Boog met in 2004.
Source: Instagram
2004, it still seems like last year, but it's more than a decade since now. Time sure does fly! The 34-year-old American rapper and his girlfriend started dating back in 2004. The couple maintained a quite healthy relationship and they were blessed with three children, Anaia Jolie Houston (born - October 3, 2005), Jarell Damonte Houston Jr. (born - on December 14, 2006), and Tru Crater Houston (born - November 12, 2009).
Also See: Whitney Cummings Net Worth - How Much Does She Make From Her Career as a Stand-Up Comedian and Actress?
Despite their strong relationship and living as a family, the couple never furthered their association more than a romantic relationship. However, we addressed Jondelle Michelle Lee as his wife because they looked so perfect together.
4. Jondelle Michelle Lee and J-Boog are Not Together Anymore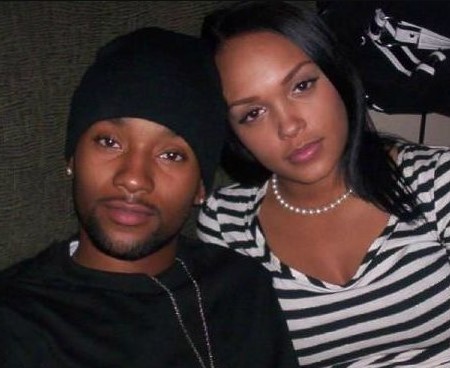 Jondelle filed a domestic violence charge against J-Boog in 2010.
Source: IRB
Back in 2010, despite their beautiful relationship, J-Boog was accused of domestic violence. The rapper was arrested in Los Angeles on the 4th of January for 'corporal punishment on a spouse.'
Though the rapper later cleared his name from the charges in a statement, where J-Boog, reaching out to fans, wrote, "I wanted to reach out to my fans right away to clear up the allegations circulating the web I did not get charged with any form of domestic violence against the mother of my children. I love and respect all of the women in my life and would never harm any of them. Domestic violence is a very serious matter and one that should be treated that way, however, this was not a case of domestic abuse."
Also Read: Who is Hunter Schafer's Girlfriend? Grab the Details of her Relationship!
The rapper further added, "I was taken into custody due to outstanding traffic violations. I took care of the situation, no charges were filed, and I was released Tuesday evening. Thank you to my fans who stood by me regardless of any circulating rumors. I am looking forward to a great year in 2010 for Fizz & Boog and hope that you will continue to support it. Thank you."
Though rapper cleared out everything, the couple decided to part their ways after the incident.
3. Jondelle Michelle Lee is Now Dating D.J. Wright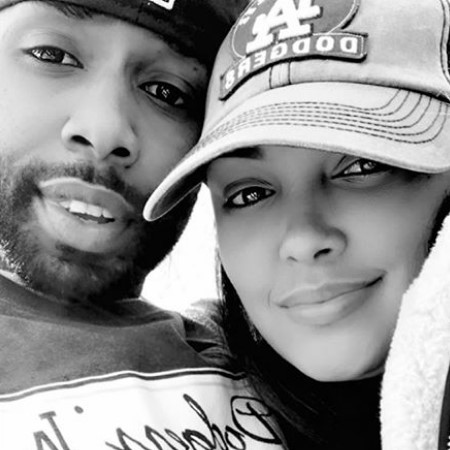 Jondelle and D.J. Wright are best friends-cum-romantic-partners.
Source: Instagram
Since Jondelle Michelle (née Jondelle Michelle Lee) is not with J-Boog, she has found the love her life. That lucky guy is none other than D.J. Wright. The-now boyfriend of Jondelle, by what it seems from his profile, is a basketball trainer.
Moreover, Wright seems to be in music seen as well; however, he is not very active there. All that matters is, the two, Jondelle and Wright, are happy together, and it seems the former girlfriend of the rapper has found her Mr. Right finally.
2. Jondelle Michelle Lee and D.J. Wright Welcomed Their First Baby
Jondelle welcomed her fourth child in November.
Source: Instagram
While Jondelle, Michelle shares three children with her former boyfriend, J-Boog, the former girlfriend of the rapper, welcomed her fourth child, and their first child together on November 6th, 2019.
Recommended: Iris Apatow - 5 Facts You Need to Know!
Jondelle Michelle, taking to her Instagram, uploaded a picture of a newborn daughter with a rather long caption which read, "Auri Giselle Wright. My sweet girl, they say you've arrived early, but in my heart, I knew you arrived right on time during the darkest/hardest time of my life. God saw fit to bring you into our lives at a time we needed it the most...You're so beautiful, and we are so blessed...Welcome to the world my little love 11/6/2019"
Even Wright took to his Instagram and uploaded a picture of her daughter and wrote, "💓11/6/2019💓 the day my life changed forever..."
1. Jondelle is Thankful Wright Treats her Children as His Own
We have seen people who create certain boundaries with kids of their significant other if they share them from their previous relationship. But that was not the case with DJ and Jondelle.
Jondelle is thankful Wright treats all her three children, who she shares with the rapper, as his own. Taking to Instagram, she posted a rather long text on DJ's birthday, where she stated she is thankful for where she ended and could not be happier as she has found her Mr. Wright.
Jondelle wrote, "Happiest Birthday to my love, my rock, my right hand, and best friend! These past three years have been nothing more than amazing w/you. You deserve the world, and I hope one day I'm able to give it to you. I couldn't of asked for a better love and partner! Love you now and forever...🥰😘 @overseasdeej7 #est2016."
For more information on your favorite celebrities' lifestyle, stay tuned to Glamour Fame, and don't forget to sign up for the newsletter.
-->