Jordin Sparks' Upcoming TV series is Based on The Life of Television Producer Ranada Shepard
Published Mon Mar 04 2019 By Jessica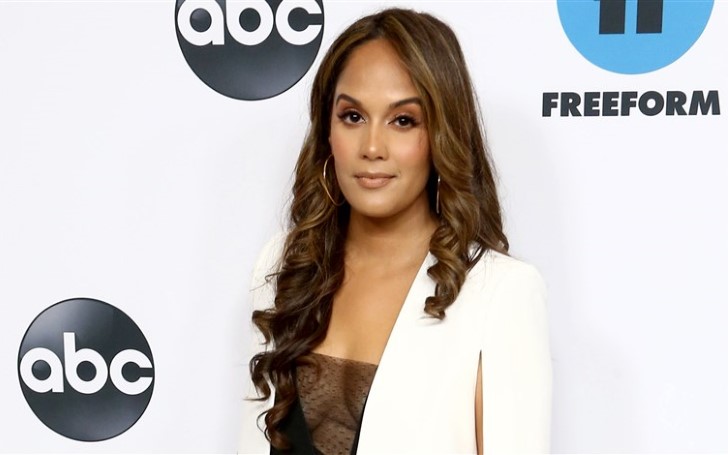 American singer and actress Jordin Sparks to land in Ranada Shepard's next project.
Busy schedules await for writer and television producer Ranada Shepard.
Known for her work in 2015's 'Born Again Virgin' which aired on TV One, Shepard's next project includes working for a small screen show in the new Kenya Barris that will be premiered on ABC's Freeform.
In the lead role for the series, currently not named yet will be played by popular singer and actress Jordin Sparks.
Television producer Ranada Shepard

SOURCE: NBC News
What makes the currently untitled show even more interesting is that the story behind the show is highly based upon the true and real-life story of the writer. The story of the show will showcase two women finding out they are related to each other after a DNA test.
You may also like: Here are the 3 Big Revelations From Spock's Long-Awaited Debut on Star Trek: Discovery
As a matter of fact, the two characters will come across each other by an online genetics test that leads them on the path to figuring out how to go from being strangers to siblings.
Jordin's half-sister's role will be played by Gigi Zumbado.
Ranada grew up in the South Side of Chicago in a big family. And, in her recent interview, Shephard spilled some tea behind her childhood story that relates to the show.
Don't miss: Kylie Jenner Reportedly Staying with Travis Scott Despite Cheating Scandal
The writer reveals she happened to discover the secret on being adopted right before she left for college at the University of Nevada, Las Vegas. She describes the moment of finding the truth to the feeling of being cheated on by a partner.
Scared, the filmmaker didn't confront her mom about it for months until one spring break whilst she came home from her college.
Shephard later found out her biological family including her mother, Maria happened to be a Cuban refugee, which made Ranada an Afro-Cuban American. And throughout her life, the writer thought she was a half black and white person because people on the street kept telling her that.
Fast forward today, the young writer is married to television writer Devon Shepard who contributed his talent in 'Being Mary Jane' and 'Dear White People.'
See more: Elizabeth Hurley Reveals Her Age-Defying Diet at 53
Upon her new project which starts filming this month, Shephard says she 's extremely excited to work with Sparks.
-->