Jordyn Woods Leaves Kylie Jenner's Home and Moves Back To Her Mom's House amid Tristan Thompson Cheating Scandal
Published Fri Feb 22 2019 By Tess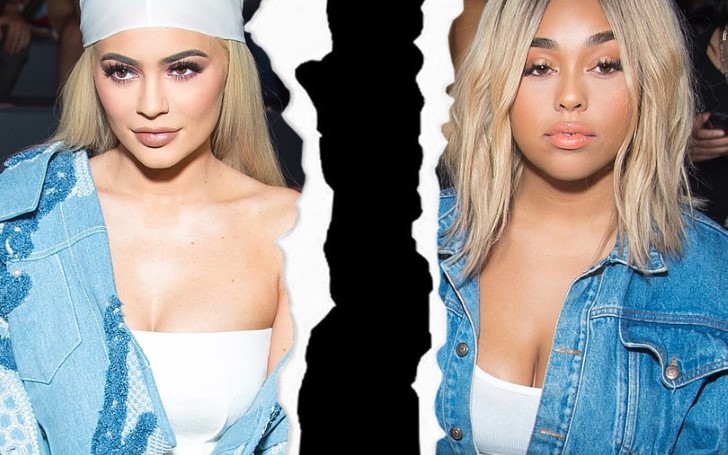 After Tristan Thompson cheating scandal Jordyn Woods left her best friend Kylie Jenner's home.
Right after Khloe Kardashian called it quits with her boyfriend Tristan Thompson following the news of Tristan's another cheating scandal with Kylie Jenner's best friend Jordyn Woods, everybody was curious about the fate of Kylie's and Jordyn's friendship.
Previously, Jordyn was living in her best friend Kylie Jenner's house, however, her recent cheating scandal seemingly burnt all the bridges between them.
Apparently, Woods is leaving her best friend's house to live with her mom.
"It's been a difficult time and she's broken up about it. She's heading home to be with her mom."
Jordyn and Tristan were reportedly spotted making out with each other at the house party over the weekend.
Initially, Kardashians and Jenners didn't quite believe the news for Jordyn was very close to Kardashian and Jenner family.
"When they first started hearing on Monday that Tristan made out with Jordyn, no one really believed it. That Tristan would be inappropriate, yes everyone knows that he can't behave, but that Jordyn would make out with him, it first seemed like a made up rumor."
The accusation, however, hit the family very hard eventually leading them to reach out to the people present in the party that day for clarification.
"It wasn't anything they wanted to drop. So several family members reached out to people they believed had been at the party. And they were told it was true."
Likewise on Tuesday, Hollywood Unlocked posted a video claiming one of their reporters saw both of them making out with each other which was further confirmed by Khloe Kardashian.
You Might Like:
While Khole unfollowed both Jordyn and Tristan on social media, Kylie is still torn between her family and her friend whom she calls her soulmate.
Alongside Khloe, the rest of the Kar-Jen family is hurting as well.
"It's all a mess now. Everyone considered Jordyn family. She was like a family member and always invited everywhere. The family helped her and wanted her to be able to have a business venture too."
Woods' future with the family specifically Kylie is still uncertain. Although she moved out of her friend's house, the same can't be said about breaking their bond.
"Jordyn has been like Kylie's sister. They were inseparable, and always together. Jordyn often helped Kylie with Stormi. Kylie was always so excited to have Jordyn around. It seems Kylie isn't sure what to do, but it seems impossible for her to keep Jordyn around."
While Woods is yet to make the statement about the allegations, Tristan, however, took to social media earlier claiming the news were FAKE before deleting his post.
-->