What is Josha Stradowski's Net Worth? Learn all the Details Here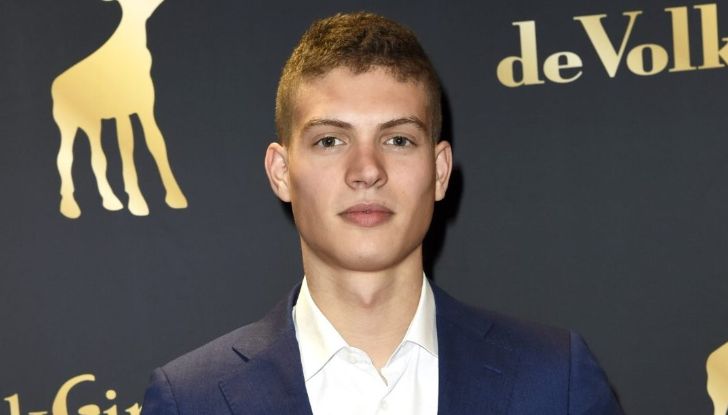 Josha Stradowski's Net Worth in 2021: Get the Updated Report Here!
A child star in the local musical's revival of The Sound Of Music, Josha Stradowski has been around for a decade, slogging and moving from the musicals, theatres to TV. He rose to fame with his involvement in the American fantasy series and now is in talks again as he set to reappear in season 2. The 25 years old actor is a native of the Netherlands and has both Dutch and Polish ancestry, which has clearly worked in favor of his looks.
However, Josha has only come into the limelight recently despite being a trained actor and working in the field for so long. He also performed in the musical Cisca de Rat (2007) as a child, only getting his big break in the Dutch youth series SpangaS. Very new to fame, the actor hasn't been very forthcoming connecting with his fans. Below, we will look at Stradowski's career and the wealth that his long career has given him.
How Much is Stradowski's Net Worth in 2021?
Stradowski's alma mater is Amsterdam School of Arts, a school that has produced stars like Bilal Wahib, Miryanna Van Reeden. Before making his way to the international cinema, Josha was a notable local celebrity, having starred in several dutch works like High Flyers, Verbogen Verhalen, and a few more.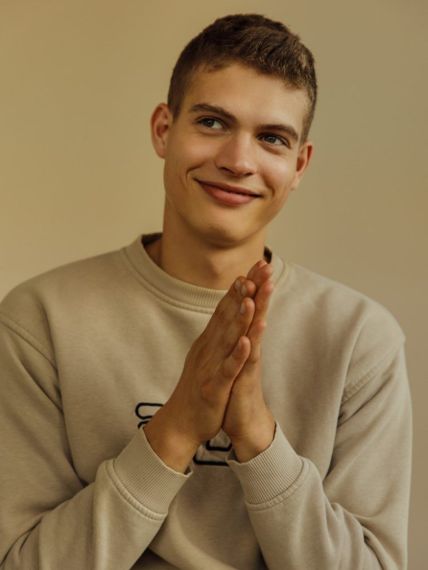 Starring Stradowski, 'Just Friends' was a massive hit.
Photo Source: Pinterest
Starring Stradowski and Majd Mardo, the 2018 Dutch film Just Friends was a multiple award-winning movie applauded across the global festival circuit in the same year. The film tells a story of a romance between two young men from different cultural backgrounds. The film received positive reviews from the audience and critics alike.
Check Out: What is Monica Lewinsky's Net Worth? Learn all the Details Here
As he was re-signed for the upcoming Amazon's The Wheel Of Time, the actor has once again attracted dozens of reports of him and his performance in the first season. Apart from being one of the upcoming stars, he is also an aspiring model. His net worth in 2020 was estimated to be around $1.1 million. In 2021, it has seen a fair boost and is approximated at $1.5 million.
Stradowski To Star in 'The Wheel of the Time 2'!
Based on American author Robert Jordan's novel of the same name, The Wheel Of Time has been renewed for season 2 after its significant success in season 1. Returning in their roles are all the stars from the previous season, and Stardowski is also confirmed to take on his character Rand al'Thor.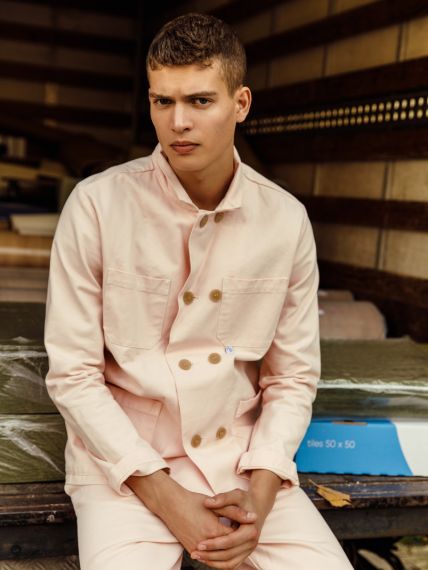 The filming of The Wheel Of The Time season 2 has begun already.
Photo Source: Homme Model
A recent report revealed the filming for the most-awaited Amazon series has already begun, as photos of Stardowski and Rosamund Pike playing their character were pictured by a local photographer. Starring mostly new faces, the show is a hit among viewers.
Recommended: What is Kwame Brown's Net Worth? Learn all the Details Here
Marcus Rutherford, Barney Harris, Taylor Napier are a few of the upcoming stars who played in season 1 and are coming back for 2. Stradowski maybe just at the advent of his Hollywood career, but he is surely not taking it slow. He recently signed with Range Media Partners, and in addition, he is also repped by Subtitle Talent, Favor Talents, Felker Toczek.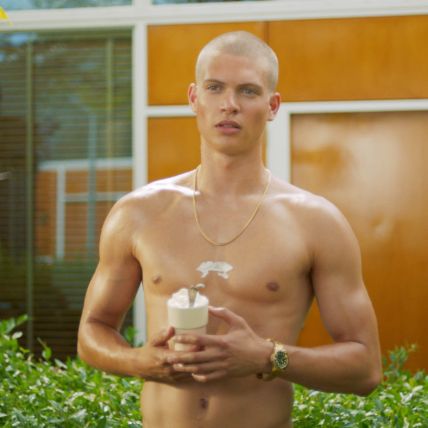 Stradowski is set to star in the second season alongside Rosamund Pike, Marcus Rutherford.
Photo Source: Peccadillo Pictures.
Stradowski boasts 43k followers on his Instagram but is hardly updating his large viewers with any info. Instead, his Instagram page exhibits his artistic and gifted mind. Head to @joshastardowski to witness the actor's aesthetic feed.
For more information and news on your favorite stars, stay connected to Glamour Fame.
-->