Joy Reid to Host Nightly Anchor Slot on 'The ReidOut'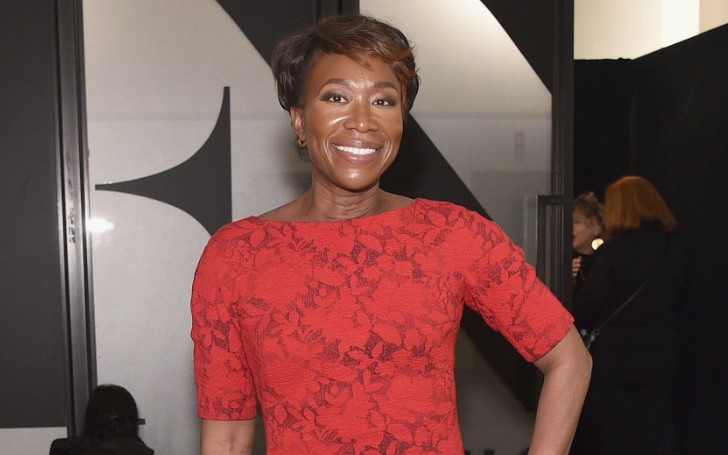 Joy Reid gets her new show 'The ReidOut.'
MSNBC host Joy Reid, who is a well established political analyst and weekend host of the network, will now lead the 7 p.m. weeknight hour with her own series, 'The ReidOut.'
Joy's show, The ReidOut, will be based out of Washington, featuring one on one conversations with politicians and newsmakers. The show will also cover political issues of the day.
Also See: Former Miss Columbia Daniella Alvarez Dances Again Following Her Leg Amputation Surgery, Here's What You Should Know
According to the reports by NBC News, the show will premiere on July 20, and it will also feature issues of race, justice, and culture.
Watch: Joy Reid: 'George Floyd Absolutely Has Changed The World' | The Last Word | MSNBC
Currently, Joy is the hos of 'AM Joy' which airs on the weekend, and according to the reports, the show will feature a rotating lineup of hosts in the interim, with a permanent replacement expected.
Report further suggest the show will take over Chris Matthews' time slot, as Matthews retired back in March following a series of horrific incidents like criticism over his statements, sexual assault allegations, misidentification of a Black lawmaker, and more.
Chris abruptly said, "I am retiring" while on-air, adding, "This is the last Hardball on MSNBC. Obviously this isn't for a lack of interest in politics. As you can tell, I've loved every minute of my 20 years as host of Hardball... not many people have had this privilege."
You May Also Like: TMZ Reports Kanye West is Going Through a Serious Bipolar Episode
For more information on your favorite celebrities' lifestyle, stay tuned to Glamour Fame, and don't forget to sign up for the newsletter.
-->