JP Rosenbaum of 'The Bachelorette' is Diagnosed with Rare Guillain-Barre Syndrome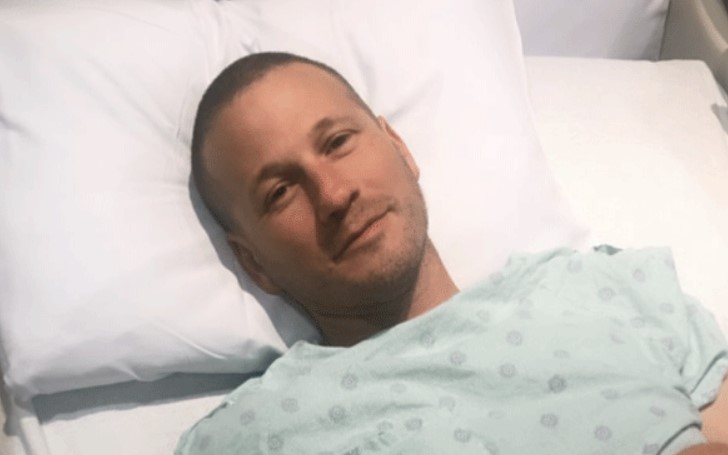 JP Rosenbaum of the Bachelorette is fighting with a rare disease, Guillain-Barre Syndrome.
The winner of the Bachelorette season 7, JP Rosenbaum came out with deadly revelations. According to the star, he was diagnosed with a rare neurological disorder known as Guillain-Barre syndrome.
The 42-year-old took the help of a digital platform, Instagram, to announce his friends, families, and fans about his rare condition in which the body's immune system starts to attack nerve cells.
Watch: 'Bachelorette' Alum J.P. Rosenbaum Hospitalized With Rare And Debilitating Autoimmune Disorder
According to the star, he has already started treatment. JP shared a series of videos from his hospital bed, where he said, "It's very surreal and humbling and crazy rare," JP, 42, said in a series of Instagram Stories videos from his hospital bed. Things you do every day, like picking up this phone or buttoning buttons and tying shoelaces, putting on deodorant, you just can't do it, Picking up my kids? Can't do it. Wiping your ass? Well, that may be T.M.I., but I might have Ashley assist on the next one."
Also Read: American Professional Wrestler Nikki Bella Date With "The Bachelorette" Star Peter Kraus
One of the rarest diseases, Guillain-Barre syndrome, which affects 1 in 100,000 people, causes muscle weakness, reflex loss, and numbness. In the worst case, it can also lead to paralysis and permanent nerve damage.
Since JP is already undergoing treatment, he received the second round of immunoglobulin. Rosenbaum added he feels pretty much the same after the treatment, which is a good sign as he was told the condition has not gotten worse.
It seems the Bachelor winner, who married Ashley Hebert after proposing her on the 2011 finale, is on the road to recovery. According to the recent reports, the doctors will continue monitoring JP in the hospital.
Watch: Ashley Rosenbaum & J.P. On Parenthood & Love Lessons From 'Marriage Boot Camp'
JP, concluding his series of videos, said, "I've heard from a lot of people, and I know that things can get a lot, lot worse, and so -- knock on wood -- hopefully that is not the case for me. Hopefully, I'm fortunate enough where we caught it early enough to start treatment early enough where we can now start recovery. But I will know more once I speak with the doctor. Thanks for your advice, guidance, support, and love. It's super heartwarming."
Also Read: Remembering the Life of Rapper Juice Wrld Who Tragically Passed Away at 21
For more information on your favorite celebrities lifestyle, stay tuned to Glamour Fame, and don't forget to sign up for the newsletter.
-->