JT's Path to Stardom: A Close Look at Jatavia Shakara Johnson!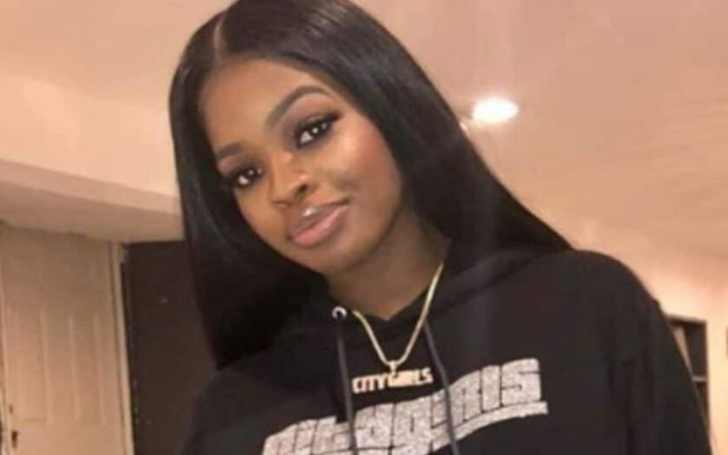 Jatavia Shakara Johnson, also known as JT, is a famous American rapper and social media star. She became popular as one of the two members of the hip-hop duo City Girls, which she started with Caresha Romeka Brownlee in 2017.
They're signed to Quality Control Music and are known for their catchy songs like "I'll Take Your Man" and "Where the Bag At." Besides her music, JT is also well-liked for her entertaining posts on Instagram and TikTok, where she shares dance videos and interacts with her fans.
Jatavia Johnson's Relationship With Lil Uzi
Jatavia Johnson, also known as JT, hasn't been romantically linked to many partners like some other celebrities, but she's been open about her relationships, unlike many who keep their love lives private. Currently, her known boyfriend is a 28-year-old American rapper, singer, and songwriter named Symere Bysil Woods, who goes by the stage name Lil Uzi Vert.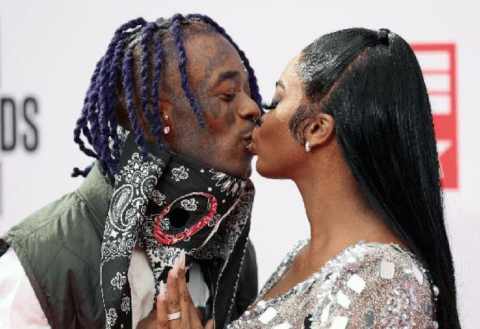 JT and Lil Uzi Vert have been together since 2019. They officially started dating right after JT was released from prison, although JT has mentioned that they were already a couple even before her release. JT has openly expressed her love and admiration for Uzi Vert on social media, praising him as a great man.
Why Jatavia Shakara Broke Up With Ex-Boyfriend?
In one interview, JT shared a touching story about how Uzi Vert visited her in a halfway house with a bag full of money, telling her to take as much as she wanted. She could only fit $30,000 into her small bag, and she felt a bit disappointed with herself for not taking more. Uzi Vert has also made it clear that he's willing to do anything for her, showing his commitment to their relationship.
Before Uzi, JT confirmed that she was in a relationship with Lil Yachty, and they were together until she went to prison. However, their relationship ended while she was incarcerated, as Lil Yachty didn't visit or communicate with her during her time away. JT revealed this information in an Instagram live session with her friends shortly after her release.
Pregnancy Rumor
Celebrities often find their personal lives under intense scrutiny, with rumors and speculations circulating among fans and followers on both mainstream and social media. Jatavia Johnson, also known as JT, has had her own share of public scrutiny, particularly when she was subject to pregnancy rumors on two separate occasions.
The first time JT was rumored to be pregnant was in the summer of 2019. There were unfounded rumors that she had become pregnant by a prison guard during her incarceration and that she had been placed in solitary confinement for refusing to disclose the guard's identity. The gossip even claimed she was four months pregnant. While JT remained silent on the matter, her partner Yung Miami stepped forward to deny the pregnancy rumors.
Is Jatavia Johnson Pregnant With Lil Uzi Kid?
In September 2021, JT found herself at the center of yet another pregnancy rumor. This time, speculation arose that she might be expecting Lil Uzi Vert's child.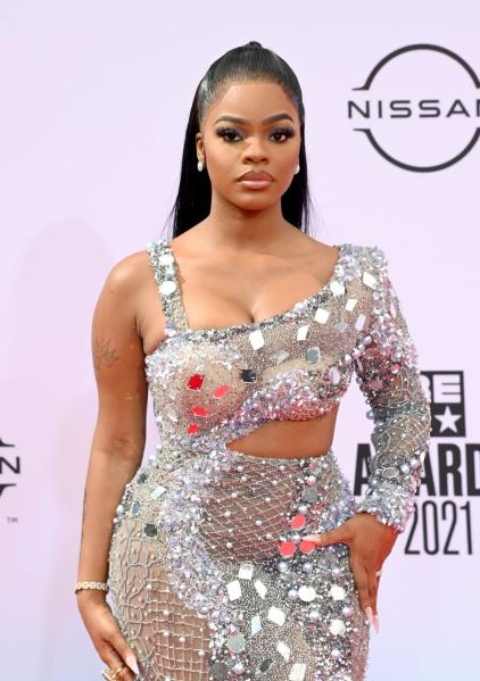 The buzz started when she appeared on stage at the Merriweather Post Pavilion in Columbia, Maryland, wearing a tight jumpsuit that emphasized her curves and a slightly protruding belly. Some fans took to social media to discuss her appearance and suggest that she could be pregnant.
While some fans were supportive and excited about the possibility, JT also faced criticism from others who didn't approve of her potentially carrying Lil Uzi Vert's baby. The rapper, who is known for speaking her mind, took to her social media accounts to refute the rumors and advised fans not to make unfounded claims without concrete evidence.
Also See: Is Dess Dior Dating Anyone? Find Out Dess's Net Worth, Boyfriend, and Many More
Jatavia Shara Johnson Songs and Band
JT is a rapper who started her music career as a teenager but gained global recognition after her appearance in Drake's song "In My Feelings." She is one-half of the duo known as City Girls, and her partner is Yung Miami, with whom she grew up.
One of their early tracks was called "Fck Dat Nigga," a diss track aimed at their ex-boyfriends who didn't provide them with financial support. On November 16, 2018, City Girls released their first album titled "Girl Code," which featured 13 tracks, including songs like "On the Low," "Swerve," "Act Up," "Pnties a Bra," "Broke Boy," "Clout Chasin'," and "Twerk."
The song "Twerk," featuring Cardi B, was particularly well-received by fans and earned platinum certification. City Girls followed up with their second album, "City on Lock," released on June 20, 2020.
In addition to her music career, JT is also a social media influencer with a substantial following. She has over 4.7 million followers on Instagram, where she collaborates with various brands for endorsements. Some of the brands she has endorsed include Dior, Body By Raven Tracy, Hermes, BOTTEGA VENETA by Daniel Lee, Rick Owens, and Emilio Pucci.
Why Jatavia Shakara Johnson Was Arrested?
Shortly after the release of the single "F*ck Dat Nigga," JT, whose real name is Jatavia Shakara Johnson, was arrested. She was charged with aggravated identity theft related to fraudulent credit card charges. The legal proceedings resulted in a judge sentencing her to serve 24 months in federal prison.
After some delay in her surrender date, JT turned herself in on June 29, 2018. She began serving her 24-month jail sentence in July of that year at FCI Tallahassee.
Her expected release date was set for March 21, 2020. However, before her release, she was transferred to a halfway house in Atlanta. While at the halfway house, she was granted permission to leave during the day to spend time with her loved ones and go to work.
Finally, on March 7, 2020, JT was officially released from federal custody. To mark her freedom, she celebrated by releasing a track titled "JT First Day Out." Shortly after the release of the single "F*ck Dat Nigga," JT, whose real name is Jatavia Shakara Johnson, was arrested.
She was charged with aggravated identity theft related to fraudulent credit card charges. The legal proceedings resulted in a judge sentencing her to serve 24 months in federal prison.
Jatavia Shakara Johnson Net Worth
JT, the music sensation, has an estimated net worth of $2.5 million. Her primary source of income is her music career, which includes earnings from album sales, concerts, tours, and streaming revenue from songs on popular streaming platforms.
In addition to her music career, JT has attracted the attention of A-list brands for collaborations, which have contributed to her income. She has worked with brands such as Cucci, Dior, Burberry, and Chanel in various capacities.
It's worth noting that JT's earning potential took a hit during her time in jail, as she couldn't actively pursue her music career. However, she was able to make a comeback and recover her income after her release.
Jatavia Shakara Johnson Height and Weight
Jatavia Shakara Johnson stands at a height of 5 feet 2 inches (157.5 cm) and weighs approximately 55 kilograms (121 pounds). She has black hair and dark brown eyes.
Social Media Appearances
Jatavia Shakara Johnson is indeed active on social media platforms. She has a significant presence on Instagram with over 4.8 million followers and also maintains a Facebook account with approximately 80,000 followers. However, she is not active on Twitter, YouTube, or TikTok.
Age and Bio
Jatavia Shakara Johnson was born on December 3, 1992, which means she is currently 30 years old as of 2023. Her birthplace is Liberty City, Miami, Florida, United States.
Stay With Glamour Fame For More
-->