Jurnee Smollett-Bell's Brother: All the Details Here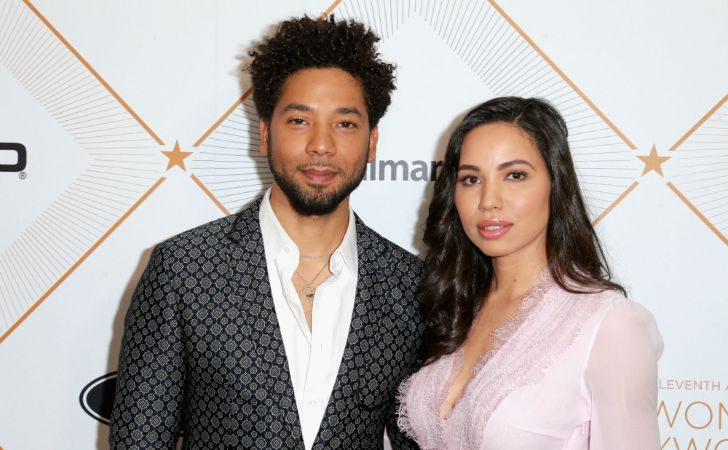 Who is Jurnee Smollett's Brother? Smollett Stands by Her Brother Amidst Backlash!
Birds of Prey star Jurnee Smollett is standing strong by her brother, Jussie Smollett, an actor. He is currently in a predicament. Smollet, an actress and a strong advocate of women's rights and BLM, said her brother is falsely accused of reporting a hate crime.
Jurnee Diana Smollett was born in New York City on October 1, 1986. She embarked upon her onscreen journey at the age of six. Her earliest credits are mainly sitcoms; On Our Own, Full House, Martins, and Out all Night are some shows she appeared in as a child actress. As a successful artist, she has made some big bucks throughout her career. Smollett grew up in a big family. The actress is the fourth of the six Smollett siblings.
Jurnee Smollett's Brother Jussie Smollet Indicted!
The six Smollett siblings were born to Joel Smollett and Janet Harris. Their mother, Janet, instilled a passion for acting and activism in her sex children. Jurnee's siblings, one sister, Jazz, and four brothers, Jussie, Jojo, Jake, and Jocqui, are also performers.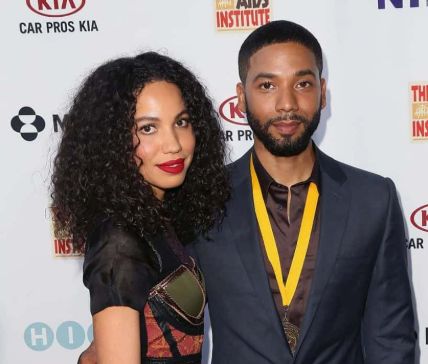 Jurnee's mother, Janet Smollet, instilled a love for acting and activism in all her six children.
Photo Source: WBis
All Smollett children were cast together in the ABC sitcom On Our Own. The siblings have since maintained a strong bond in reel and real life. But the third oldest of them, Jussie, has been stirring quite the headlines recently. The actor is in an ongoing criminal case. The whole media have been divided in Jussie's case.
Don't Miss: Who are Daryl McCormack's Parents? Learn All About Them Here
Jussie is an actor and singer. Jussie's credits as a child actor include The Mighty Ducks and North. He is best known for Jamal Lyon in the Fox TV series Empire. In March 2015, the actor came out as gay on Ellen DeGeneres Show. The charge against the biracial gay actor is embarrassing, saying the least.
Chicago police alleged Jurnee's brother pulled a staged crime to gain clout.
Photo Source: LA Times
As per USA Today, Chicago police accused Jussie of staging a hate crime on himself for clout. Authorities have claimed the actor did so to promote his stagnant career. Smollett celebrated his 39th birthday last month. It was at a private luxury apartment on 42nd street, said an insider.
"I Believe my Brother," Says Jurnee Smollett!
In January 2019, Jussie reported a homophobic attack, not anticipating it to backfire. He alleged that two white men in masks punched him and put a noose around his neck. Chicago police later claimed that he had paid his friends, Abimbola Osundairo and Olabinjo Osundairo, to carry out the whole thing.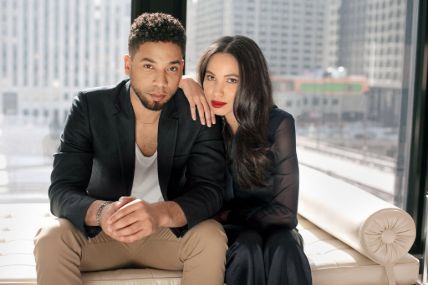 Jurnee is one among many who have been showing Jussie their outright support.
Photo source: The NY Times
The whole fiasco has wounded Smollett's repute. He was even termed disgraced. But his little sister, Jurnee, has shown him relentless support. 'Everyone who knows me knows that I love my brother and I believe my brother,' she told Hollywood Reporter. Jurnee further revealed that it is the most painful time for her family.
Recommended: Coco Gauff's Parents: Learn all About Them Here
Her brother's sticky situation has clearly added to Smollett's troubles. She had filed for divorce in March 2020; she was married to musician Josiah Bell. The duo shares a 3-year-old son named Hunter Bell. 'I already in a very dark space soi tried not to let the scandal turn me pessimistic,' Smollett said in the interview.
For more information and news on your favourite stars, stay connected to Glamour Fame.
-->