Justin Bieber Regrets Not Saving Himself for Marriage
Published Sun May 17 2020 By Eden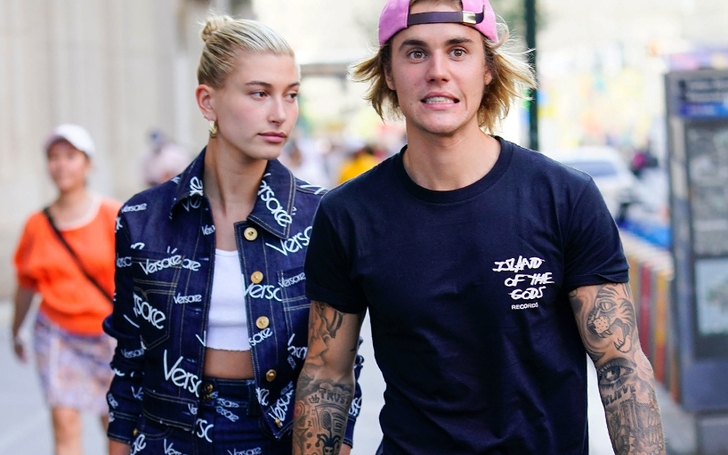 Justin Bieber and Hailey Baldwin stand in differing positions when it comes to the debate of sex before marriage.
On the latest episode of 'The Biebers on Watch,' the couple's Facebook Watch show, Justin Bieber and Hailey Baldwin were questioned about past regrets and if there's something they would alter if they could go back in time.
The 'Sorry' hitmaker replied there are "probably a lot of things I would change." However, the singer added he doesn't regret anything because he think it makes you who you are and you learn from things. If he could go back and not have to face some of the sorrow he went through, he probably would've saved himself for marriage.
Watch: Hailey Bieber Was In "Guilt" After Marrying Justin Bieber
Bieber went on to clarify while it seems insane, he feels sex may be a little complicated while you're romantically involved with just about any person.
Although the singer's wife validated his feelings about the reluctance to having sex prior to marriage and waiting for the big day to engage in sexual activity, the 23-year-old's own perception was quite different.
Hailey - who boasts a net worth of $3 million - said: "I don't know if I'd say the same, but we had different experiences with everything. I do agree with the fact that being physical with someone can make things more confusing."
You Might Like: Avril Lavigne Offered Support to Justin Bieber Through His Battle with Lyme Disease
On Friday, following their Facebook Watch, the Baby singer posted a romantic note to his wife on Instagram when she was sleeping.
The 26-year-old wrote, "Dear Hailey, as I lay here, you asleep next to me, I think to myself how did I get so blessed. You're humility, joy and desire to grow blows me away! I am honored to be your husband. I promise to love you all the days of our lives. Good night Hailey I hope you read this in the morning and smile! You are my FOREVER."
Visit Glamour Fame for more interesting news of your favorite celebs.
-->