Juventus' Paulo Dybala Tests Positive for Coronavirus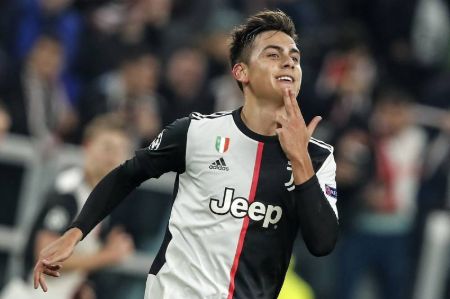 Grab the latest information on the news related to Paulo Dybala's positive test for Coronavirus.
The wrath of Coronavirus has taken its toll on the world, and Italy has become the worst-hit country so far with its latest number of deaths reaching to 4825. It has now overtaken the origin country China in terms of the death toll, with the recent figures showing a staggering 793 deaths just on the 21st of March.
Nothing is more depressing news for football fans than learning that their star player, the Juventus forward Paulo Dybala, was tested positive for the deadly virus. He's been the third player of the Italian club to be diagnosed with the disease till now, joining his teammates Daniele Rugani and Blaise Matuidi.
Dybala Disclosed the News on Twitter That He And His Girlfriend Got Diagnosed With the Virus
The Argentine international revealed on his Twitter account that both he and his girlfriend Oriana Sabatini's COVID-19 test results came out to be positive. He posted:
Hi everyone, I just wanted just to inform you that we have received the results for the Covid-19 test and both Oriana and I have tested positive. Luckily we are in perfect conditions. Thanks for your messages.
Find Out About: TV Networks Cutting Out Live Audiences Due to Coronavirus Concerns
Juventus also released its own statement saying:
Paulo Dybala has undergone medical tests that revealed a positive result for Coronavirus-COVID19. He has been in voluntary home isolation since Wednesday the 11th of March. He will continue to be monitored, following the usual regime. He is well and is asymptomatic.
The club also shared the information that their star players Cristiano Ronaldo and Gonzalo Higuain also flew to their homes in Madeira and Argentina to self-isolate themselves.
Former Italian Captain And AC Milan Legend Paolo Maldini is Also Found to be Suffering From Coronavirus
The players and prominent football personalities in Italy do not seem to be immune from the contamination by the epidemic at all since numerous news keep on emerging that they contain Coronavirus. Another famous name in the footballing world, Paolo Maldini, and his son Daniel Maldini also got positive results for their coronavirus tests.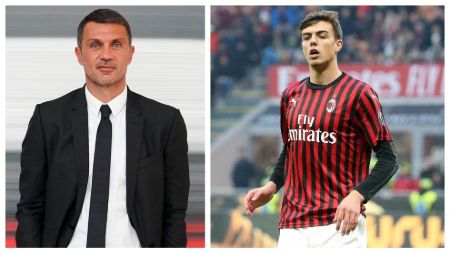 AC Milan legend Paolo Maldini and his son Daniel Maldini were diagnosed with coronavirus.
Source: Marca
The five-time Champions League winner with the Italian side AC Milan was tested positive alongside his son Daniel, who plays forward in Milan's youth team. AC Milan released a statement reading:
Paolo and Daniel are both well and have already completed two weeks at home without contact with others. They will now remain in quarantine until clinically recovered, as per the medical protocols outlined by the health authorities.
The world has really been struggling to cope with the current global pandemic, with the deadly epidemic claiming the lives of over 13,069 lives to date.
Check Out: Celebrities, Athletes and Public Figures Diagnosed with Coronavirus - Complete List Here
Stay tuned to Glamour Fame for more news-related content of your favorite celebrities.
-->