Kaley Cuoco and Karl Cook Mourn Death of Their Dog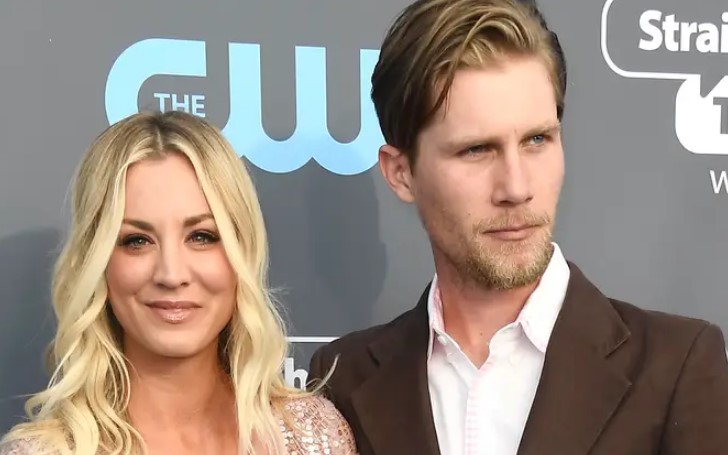 Kaley Cuoco and her husband, Karl Cook, lost their beloved dog "Petunia."
Kaley Cuoco and her husband, Karl Cook, are going through a tough time recently. The couple lost their beloved dog, "Petunia."
The couple took to announce that their dog died; Kaley and Karl taking on their respective Instagram account shared their dog Petunia died on Wednesday.
Also See: deadmau5 Paid Their Tribute to Late Friend and Colleague Garrett Lockhart AKA i_o
According to the reports, Kaley and Karl had adopted their dog earlier this fall from the California organization "Paws For Life K9 Rescue."
Taking to his Instagram account, Karl wrote,
"After a life of untold loneliness and hardship, she is at rest. For that, I am happy."
Kaley Cuoco and husband Karl Cook mourned the death of their beloved dog, Petunia.
Photo Source: Karl Cook Instagram
Karl added,
"We did what we [could], adopted Petunia to do better than anyone else, give her everything. She is resting at peace, with every day's sunset to warm her. That is what matters most. Petunia, it is not the amount of time together, but its [effects] on the soul. You affected everyone who met you. You're forever, my old lady. I miss you so much already, sleep, my sweet angel."
While Kaley on her Instagram post wrote,
"We were so honored to love her in her final days. We love you, dear special Petunia. You are the reason we continue to save dogs just like you. And we will never stop."
According to the reports, the couple adopted a senior dog and died just eight months after Karl and Kaley's previous dog, Fiona, died.
You May Also Like: Derek Hough Could Replace Len Goodman Permanently on "Dancing With the Stars"
For more information on your favorite celebrities' lifestyle and other news, stay tuned to Glamour Fame, and don't forget to sign up for the newsletter.
-->