Who is Kali Uchis' Boyfriend in 2021? Learn About Her Relationship Status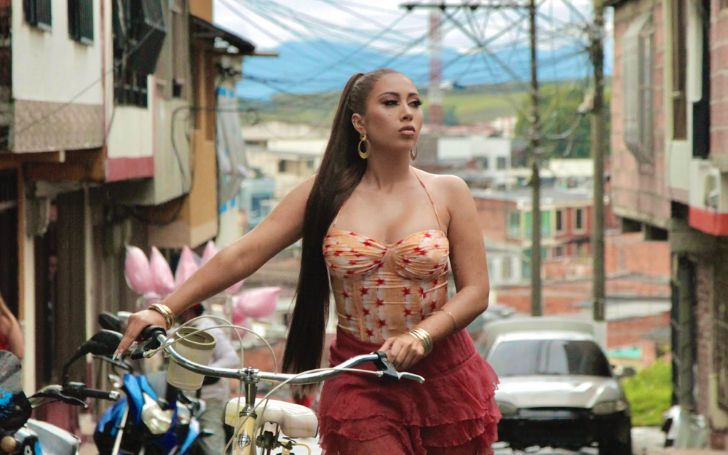 Learn about Kali Uchis' Boyfriend in 2021? Here's the breakdown
Karly-Marina Loaiza, known proficiently as Kali Uchis, is a singer and songwriter. She released her debut mixtape, Drunken Babble, in 2012, followed by her debut EP, Por Vida, released in 2015.
On July 17, 1994, she was born in Alexandria, Virginia. Her father moved from Pereira, Colombia, to the United States, where he met Karly's mother during the early 1990s.
As a famous singer and songwriter, many fans are eager to know more about her relationship status. Continue reading to learn more.
Who is Kali Uchis' Boyfriend as of 2021?
Kali Uchis is single as of October 2021. It appears she's not interested in engaging in a relationship for now. She rather enjoys her single life and focuses most of her time and energy on her singing and songwriter career.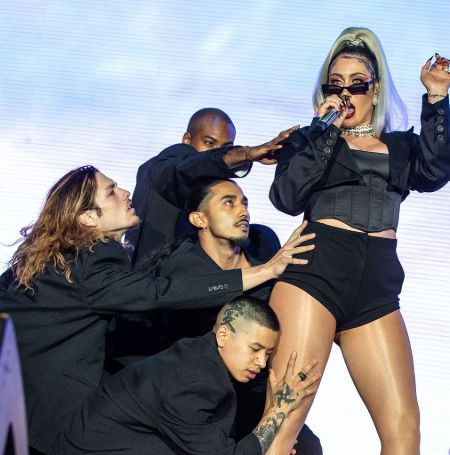 Kali Uchis: Latin Artist on the Rise.
Photo Source: Billboard
Previously, she was engaged in one relationship, according to multiple outlets. However, it hasn't been stated who she dated and when. It seems Uchis is low-key in her relationship and doesn't' want to attract attention.
Related: Who is Grant Bovey Married to?
Kali Uchis' and SZA Nails Her Lyrics in Spanish on New Version' 'Fue Mejor".
Kali Uchis and Sza dropped their new version of the last sultry R&B single, "Fue Mejor." Previously, It was Kali Uchis's 2020 album track Sin Miedo (del Amor y Otros Demonios). Especially this time, she's recruited the help of SZA, who performs in Spanish for the first time on the track and executes it.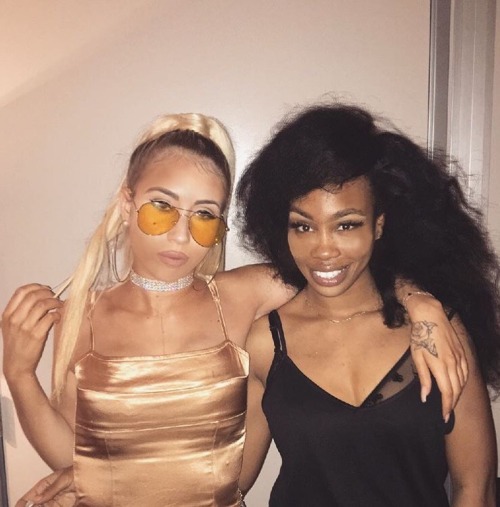 Kali Uchis' and SZA drops new version of 'Fue Mejor'.
Photo Source: Pinterest
SZA starts with a new verse that's all about getting over someone who wasn't faithful to her: "Tú nunca fuiste mío, tú nunca fuiste mierda," she sings. Unceremoniously translated, it denotes, "You never were mine, you never were shit" — Truly an iconic line in any mother tongue.
Afterward, Kali joins the chorus. In a statement, Kali spells outs, "This is Latin R&B, this is SZA singing in Spanish for the very first time, this is spooky season, this is the time."
Don't miss out: Who is Kristin Cavallari? Is She Getting Married After Divorce?
The music video, directed by Daniel Sannwald, features the two of them singing over smoky sets in crazy neon lights, with SZA conveying her part atop a motion car.
The collaboration came just a month after SZA surprise-released her three new tracks on Soundcloud. Meanwhile, Kali has been keeping her occupied after the smash success of her song "Telepatia."
Don Toliver And Kali Uchis Have Dropped The Lovey 'Drugs N Hella Melodies.'
Don Toliver and Kali Uchis have hooked up for the flirty music video Drugs N Hella Melodies, and it made headlines with thinking that they are probably dating. Don also dropped some of the cute duo photos over on social media sites to concur with the track's release and those photographs in concurrence with Kali's lyrics.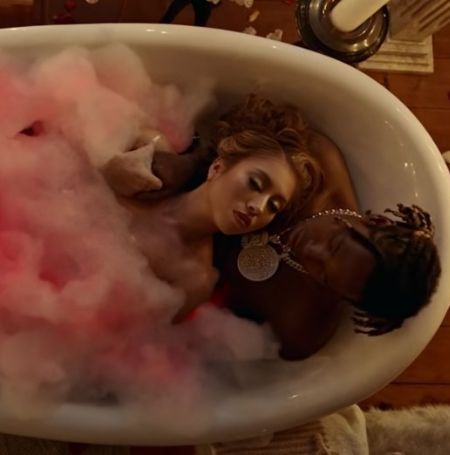 Don Toliver, Kali Uchis drop steamy "Drugs N Hella Melodies" MV
Photo Source: Lab. Fm
In that particular song, Kali renders, "Not that I'm conceited, I'm not one to brag, but I'm the girl you needed that you never had," which makes us assume that is she dating Don, which wonders us. The pairs look relatively comfortable spending quality time by adding further fuel to the fire.
For more information and news on your favorite stars, stay connected to Glamour Fame.
-->