Karen Gillan Talks About 'Nebula' Rebuilding Her Life After 'Thanos' Death on 'GOTG 3'
Published Mon Jun 08 2020 By Sea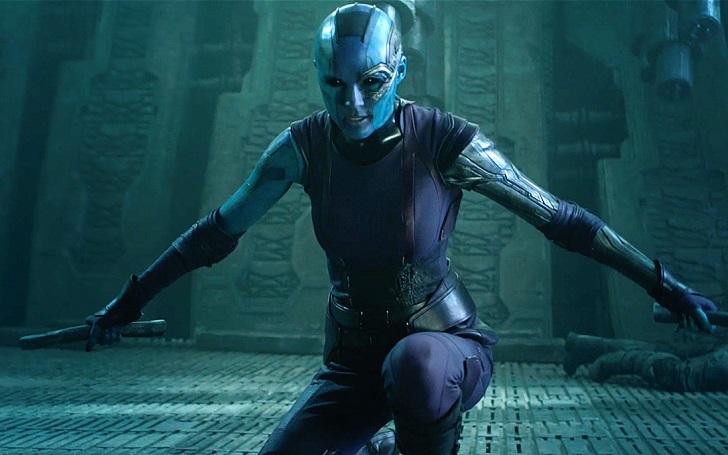 'Nebula' actor Karen Gillan discussed her character's life in the Marvel Universe under her abusive father's wing and what it might be now that Thanos is gone.
When 'Avengers: Infinity War' ended, we were dumbfounded that some of our favorite characters were gone, and we might not even see them ever again. Among the loved ones of several characters, 'Nebula' lost her adoptive sister 'Gamora' while 'Thanos' sacrificed her for the soul stone way before others were lost. Who knew, we would lose 'Black Widow' and 'Iron Man' at the end of 'Avengers: Endgame'.
While the two of them were not so lucky, 'Nebula' did get back her sister, albeit in a different scenario as 'Gamora' actually came back from the past. 'Guardians of the Galaxy' still have to start over with her again to complete their group. But for 'Nebula', she's left with the conundrum of who she'll have to look up to for fueling her anger now that her father is gone. Sure, she too will have to start all over again for the alliance with her sister.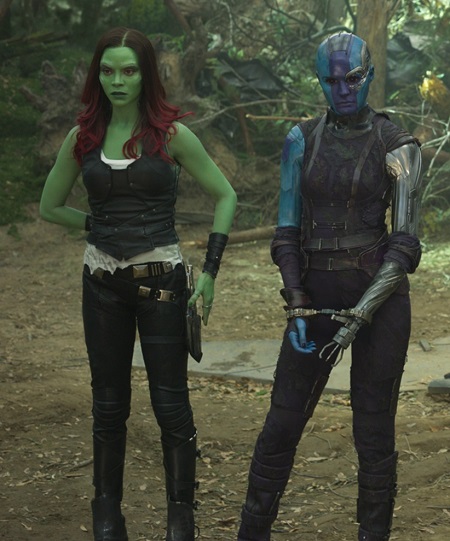 Gillan previously discussed how sweaty it gets when wearing that face mask & filming.
Photo Source: Guardians of the Galaxy, Marvel Studios
Karen Gillan, who portrays the 'Marvel' character, sat down in a virtual panel at 'GalaxyCon Live' alongside 'Once Upon a Time' star Jennifer Morrison and reflected on 'Nebula', saying she admires Nebula for her ability to "slightly move past" the fact that their adoptive father pitted them against each other while growing up, giving them the reason to spite each other and 'Thanos' as well.
Recent: Former 'X Factor' Contestant Trevi Moran Comes Out As a Transgender Woman
"I was able to use a lot of psychology essays on that character, because she's someone who has dealt with abuse from her father from such a young age," Gillan tells the host. "Not to make it too heavy, but he pitted the siblings against each other — she would be inferior and the scapegoat, while the other one was the golden child. It's actually a quite common thing to happen within families and siblings. I don't have any siblings, so it's something I really had to read up on."
The Scot then went on to wonder how the character will turn out now that 'Thanos' is gone and says she would like to take on 'Nebula' again so that she can start rebuilding her life again.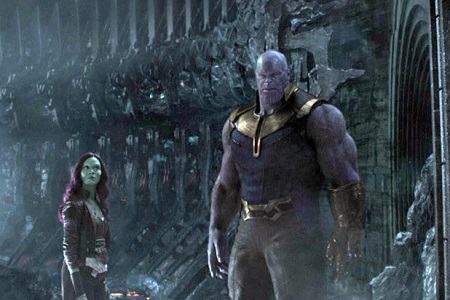 Favoring 'Gamora' got 'Nebula' to go against her father.
Photo Source: Marvel Studios
"In Avengers, she had to face the source of her abuse, then actually watch him get eliminated from her life," Gillan says. "I'm sort of thinking about future Nebula in the sense like, 'What is she going to be like now that that person's abuse has gone out of her life? How is she going to build herself back up again?' Because it's an odd feeling, I think, for someone who's been abused by a parent, because they still love them, and they're sad that they're gone, but also they hate them, and they're glad that they're gone."
"I'm interested to maybe try and take her to a place now where she's starting to rebuild her life," she added something that might just happen on 'Guardians of the Galaxy Vol. 3', with an unknown date of release. But before that the gang is set to appear in Taika Waititi's 'Thor: Love and Thunder'.
Of course, it is evident as 'Thor' joined 'Peter Quill' (Chris Pratt), 'Drax' (Dave Bautista), 'Groot' (voiced by Vin Diesel) and Rocket (voiced by Bradley Cooper) to search for the now-stray 'Gamora' from 2014 at the end of 'Endgame'.
Stay tuned and connected to GlamourFame for more movie & TV news and updates.
-->