Kate Gosselin Is Back On TV & Looking For Love In The New Kate Plus Date Trailer!
Published Fri May 17 2019 By David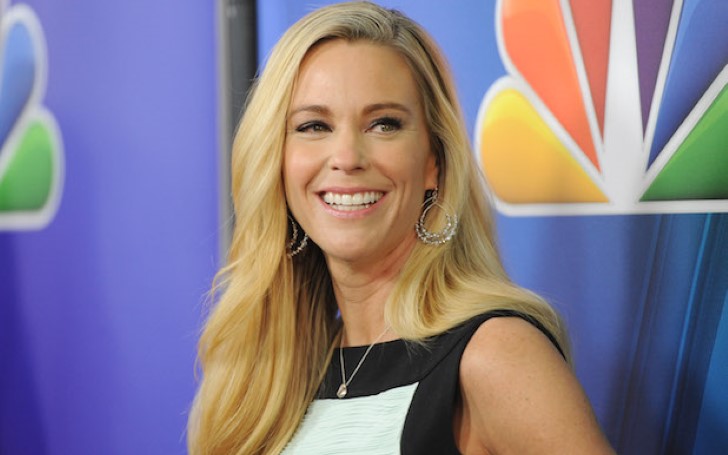 Here's what the new show of Kate Gosselin is bringing to the viewers.
It's been ten years since Kate Gosselin's split from Jon Gosselin, and it seems that she's finally beginning to move on from the trauma of separation.
As it turns out, Kate seems to back in the dating game, because TLC apparently thinks audiences still care about the bad-tempered mother of eight.
Last night, a new trailer for Kate Plus Date was aired, and at some point in her decade of being single, Kate had surrendered her humanity and gone on to become a walking Wine Mom meme.
"I don't even know, like, what the rules are," Gosselin says in the trailer. "Can somebody help me out here?"
Fortunately for Kate, it seems that she will have some help and quite a lot of it, in fact.
Not only will she be guided by a team of matchmakers, but she'll also be receiving support from her twin daughters, Madelyn and Cara, both 18.
Reality TV matchmakers don't have the greatest track record, but fortunately, Madelyn and Cara are there to help out their mother.
Also Read: Just How Real Is TLC Series Little People, Big World?
"Do you wear cargo pants?" the twins ask one of Kate's suitors which were quite a reasonable query to say.
Those who know Kate from the beginning are well aware that cargo pants are on the verge of making an ironic comeback one way or the other, it's just nobody is getting the idea as to why her daughters are looking for on that one.
It's anyone's guess as to whether or not Kate is as angry as we remember, but the trailer hints that she's not tolerating any words from these dudes all auditioning to be her next match.
"I just, I don't know that we have a connection, really," she tells one of the bachelors.
That's actually a pretty civil way to reject someone, but here's hoping TLC is saving the real fuss for the actual show.
Recommended: TLC's'90 Day Fiance: Happily Ever After?' Star Paola Mayfield Horrifies Fans As She Defends "Rights" of Anti-Vaxxers
"They were strictly blind dates, but I didn't even know, really, their names, until minutes before," Kate said to the Television Critics Association in February.
"A lot of the awkwardness, uncomfortable terrified reactions came from the fact that they were hit or miss. It's a very difficult concept, and this is a very real show in that I am really looking for someone."
As for her ex, Jon Gosselin is already throwing shade as such he recently told US weekly "I don't think anyone can [find love on TV]. I think you need to find it [organically]."
Kate and Joss were married from 1999 to 2009.
The ex-husband also cleared that two of his eight children with Kate, Hannah and Collin live with him so they won't be making any appearances on the docuseries.
The eldest two, are sure, going to have their appearances on the dating show, but as for other four, Jon is noting that they won't be involved in the drama.
Kate and Jonathan went through a highly publicized divorce in 2009 after 10 years of marriage, and are still rambling themselves in a custody battle. Jon explained to HLN that despite the former couple living "right down the road" from each other, he is barely having any interactions with the six kids that don't live with him. Jon has since moved on with Colleen Conrad, whom he's been in a relationship since 2014.
Kate Plus Date premieres on June 10, on TLC at 10 pm ET.
-->