Just How Real Is TLC Series Little People, Big World?
Published Sun May 12 2019 By Andrew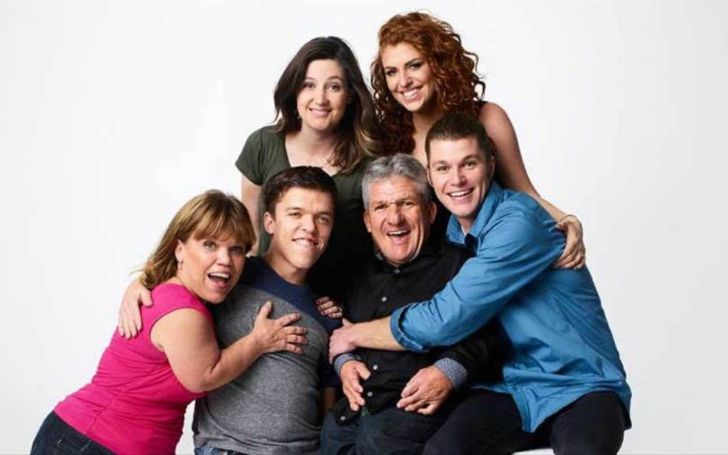 Wondering how real is TLC series LLittle People, Big World is? We are too!
The wide viewership of TLC tends to believe that Little People, Big World barely fits into the norm of a reality television show. To add up, it wouldn't be a groundbreaking statement if someone actually said that it is a reality show.
However, the frequently asked question and faced criticism are quite similar for all the long-running reality television entries on the small screen.
Being said that the viewers of the show sure cannot help but wonder what if it might be scripted. Moreover, even the biggest of fans find this question crossing their mind every now and then.
Is Little People, Big World fake?
Source: TLC
This speculation spiral came into existence nearly about three years ago when Jacob Roloff parted ways with the show by resigning. On his way out he took to Instagram to share a controversial post that he claimed at the time called out the program for exactly what it is: An example of total phony baloney.
He shared at the time,
"Producers have to try to get us to follow the talking points, For me, noticing how the agenda of the crew doesn't work well with the health & happiness of our family is what made me decide quite a while ago that I could not be a part of it as soon as I was able."
In the post, Jacob went on to refer to the show's turn of events as the "storyline" and wrote that he was just doing his part as the "Roloff Character" and has barely anything in common with them.
You May Also Like: Will Jeremy and Audrey Roloff Be on the New Season of 'Little People, Big World'?
Jacob later went on to kind of apologies for these remarks nearly a year later or at least explain his lack of maturity when he shot at the show. He's now undoubtedly on great terms with these same loved ones, but the issue still hangs over us, with the question still existent over the Roloffs.
During a recent interview with Us Weekly, Amy Roloff maintained,
"For the most part, we keep it real, My kids are real. They're grounded … Granted, here we're filming three hours and then take the one moment that people will say, 'Oh, it's scripted.' "
Amy went on to further elaborate that the show is definitely edited to emphasize a certain topic or disagreement in order to boost interest. The most recent instance supporting this claim is Matt and Amy's fight a couple of weeks ago over the farm. She also added, "But nothing you see is fake by any definition of that word."
While on the same interview Matt Roloff badged the show as "Compromise TV" stating that there is something for everyone including male and females of every age group.
The name reality show sure is in question but fans have no option than to be optimistic about the actuality of the show!
-->