Little People, Big World Alum Jeremy Roloff Shared A Sweet Video Of Little Ember Jean
Published Thu May 02 2019 By David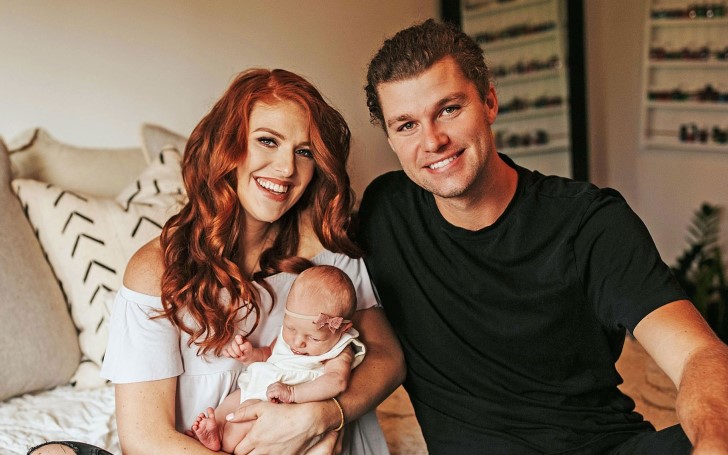 Little People star, Jeremy Roloff posted an appealing video of his daughter.
Fans are craving to see Jeremy and Audrey Roloff return to TLC's Little People, Big World.
That would be amazing to see, for sure, but for the time being, followers can listen to Roloffs family on the podcast and of course on the social media, too.
Jeremy has revealed that little Ember Jean is now talking, whilst sharing one of the cutest videos of her.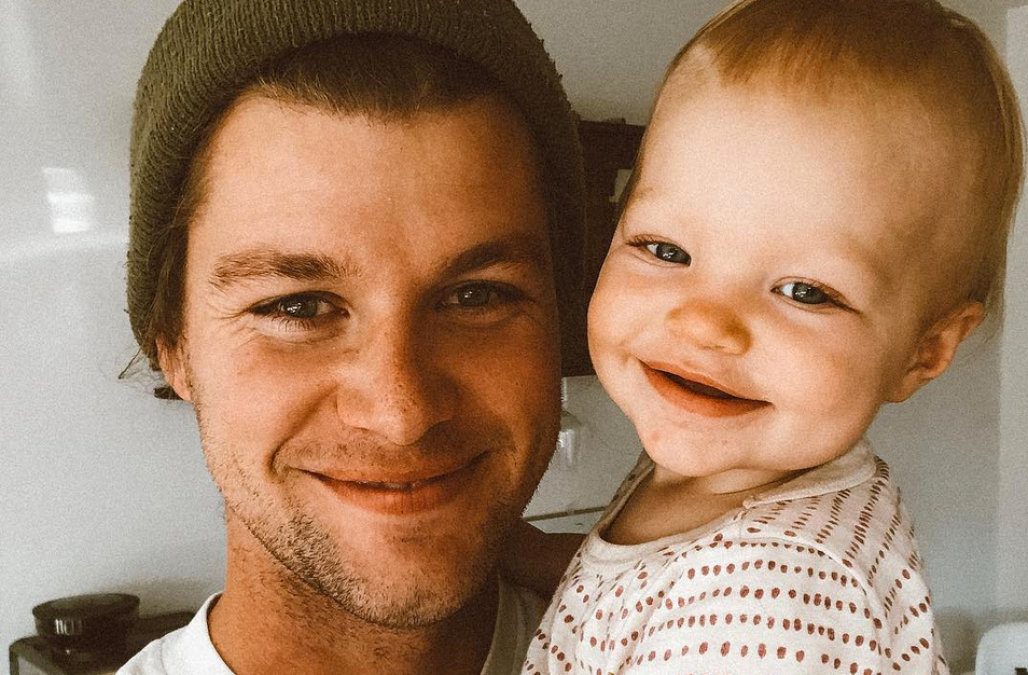 Little People, Big World, star Jeremy Roloff with her daughter, Ember Jean Roloff.
SOURCE: AOL
The clip starts off with a caption that reads, "'Dhankoo dada' haha. Ember is starting to attempt every world we say. This one is my favorite."
It sure is adorable and full of love, and no wonder Jeremy's favorite.
Amidst the elation, Jeremy also went on to announce a new episode of his and Auj's podcast, Behind The Scenes.
The father wrote: "P.s. new podcast dropped today and you don't want to miss it."
Despite the announcement being made for a new episode, most people's attention was fixated on the sweet little girl.
Also Read: 'Little People, Big World' Stars Jeremy Roloff And Audrey Roloff Are Getting Roasted By Fans Over Their Book
(Ember Jean is already a 20-month-old toddler).
"Say: 'thank you, dada,'" Jeremy prompts his daughter in the video.
He is holding her with one arm -- something he won't be able to do so conveniently in the upcoming years.
In the video, we can see Jeremy repeating her girl's words, and then giving a kiss on one of her glowing little cheeks.
Recommended: Will Jeremy and Audrey Roloff Return to Little People, Big World?
Up next, she babbles something that isn't super intelligible yet overly filled with cuteness.
Jeremy teases if she's requesting milk from her sippy cup.
But it sounds as if she is saying "top" for "cup"
Jeremy knows his daughter better than we do, but any of those words would be too subtle for an adult conversation, or so can be seen when Jeremy pops on the lid to her cup.
A growing child is often filled with fun, energy, and adoration.
Some toddlers are fully conversant by almost 20 months, while others struggle with their first word for a considerable amount of time, and little Ember is somewhere in between, which is absolutely normal.
Children are continuously learning at different ages because they are different people with different perceptions.
Ember is fortunate to have her parents, aunts, uncles, and grandparents by her sides who all are always ready to provide her with stimulation and enrichment.
Of course, viewers won't get to see Ember Jean growing and learning on television like they once could.
You May Also Like: Will Jeremy and Audrey Roloff Be on the New Season of 'Little People, Big World'?
Auj and Jer have offered up a number of explanations for their departure from the show.
At one point, they had also reasoned by saying "God had called them to do something else."
While on other occasions Jeremy has said that, since he and his siblings never actually had a choice about doing the show, he felt it was the time that he just had to stop. And he wouldn't be the first to make that choice.
Molly doesn't live that close to Roloff Farms which seemingly suggests that not many characters are interested in the show's revival.
Not to mention, Jacob had already stormed off of the farm as a young adult, angry that he had been compelled to do the show for as long as he was (and doing so with quite a publicity).
-->