'90 Day Fiance: Happily Ever After?' Star Paola Mayfield Horrifies Fans As She Defends "Rights" of Anti-Vaxxers
Published Sun May 12 2019 By David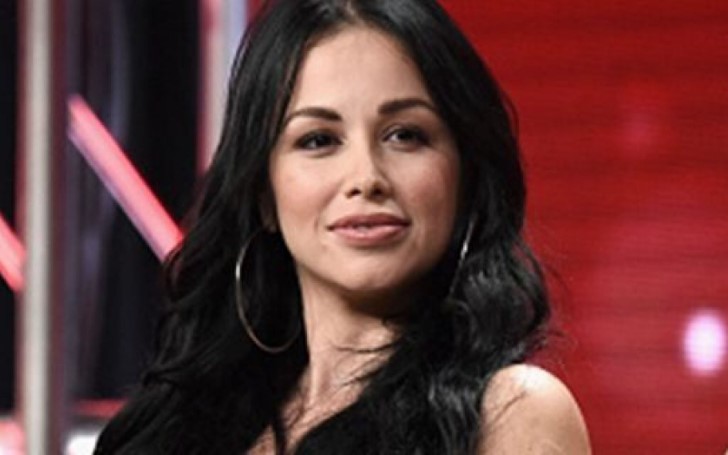 Paola Mayfield Defends "Rights" of Anti-Vaxxers, Fans Get Offended!!
"The 90 Day Fiance: Happily Ever After?" star, Paola Mayfield recently made a statement that even her most devoted fans are struggling to defend.
Mayfield is using her platform to help win the "rights" of anti-vaxxers to endanger their own children and countless others.
Paola was asked to shed some of her opinions on anti-vaxxers and, whilst responding to it, she went on to share alarming phrases.
As such Mayfield stated, "They have the right to choose what they want."
She further added they have "right to do what they feel is safe for their loved ones."
Astoundingly, Pao even thinks these vaccines detesters should be allowed to do so "without being judged!"
Paola Mayfield's comments on anti-vaxxers have fueled some controversies from her own fans.
SOURCE: Paola Instagram Stories
But as for people, such a notion has always been a hard no.
On the other hand, Paola does her best to convince her fans and followers that she is not speaking of herself, explaining she's not an anti-vax.
Paola further insisted she will be doing her best research before putting something in her little ones.
Also Read: '90 Day Fiance: Happily Ever After?' Stars Nicole Nafziger And Ashley Martson Exchanged Insults On Instagram
But even so, her use of the word "research" is drawing some harsh responses.
A couple of months earlier, Paola was mom-shamed for immunizing baby Axel, which was obviously the correct and the responsible thing for her to do.
Unfortunately, the backlash from people (prone to hysteria and vulnerable to misinformation campaigns) quickly followed.
But some of the criticisms weren't over Pao and Russ' decision to vaccinate. Some 90 Day Fiance followers were seriously concerned because Paola noted Russ had been reading a disreputable book by an infamous anti-vaxxer.
At the time, Paola said she and Russ would decide which vaccines baby Axel would receive and when he would receive them.
Recommended: Larissa Lima Threatens Colt With Divorce In The Brand New '90 Day Fiance' Sneak Peek
Skipping vaccines against a doctor's advice can put your child under a great risk of diseases, especially in this era of outbreaks.
We know how we're always supposed to take the entire round of antibiotics, even if we start feeling better? It's just like that.
Paola is insisting she would so the best research before giving anything to her daughter.
SOURCE: The Hollywood Gossip
Unless there's a serious medical reason otherwise -- like, one assured by your child's actual doctor -- you can't just decide on your own.
Medicine is never a buffet.
You May Also Like: How Many Of The '90 Day Fiance' Couples Are Still Together?
Paola is sure a smart woman, and she's been very careful for not giving specifics about her plans for Axel, but when she expresses support for anti-vaxxers, she is making a clear statement that she values the feelings of anti-vaxxers more than the actual, real-life safety of her children and of others'.
There isn't a clear political association with anti-vaxxers.
They seem to be an increasing 10% of the population and are represented by only a few more percentage points on the traditional side.
Technically, children with cancer, compromised immune systems, or certain rare allergies cannot be vaccinated, but those kids still need to be surrounded by people who cannot be carriers so that they will not die.
Vaccinations are hardly a personal choice because they can always impact others. Fans love Paola, but she's clearly wrong on this one.
-->