Larissa Lima Threatens Colt With Divorce In The Brand New '90 Day Fiance' Sneak Peek
Published Mon May 06 2019 By David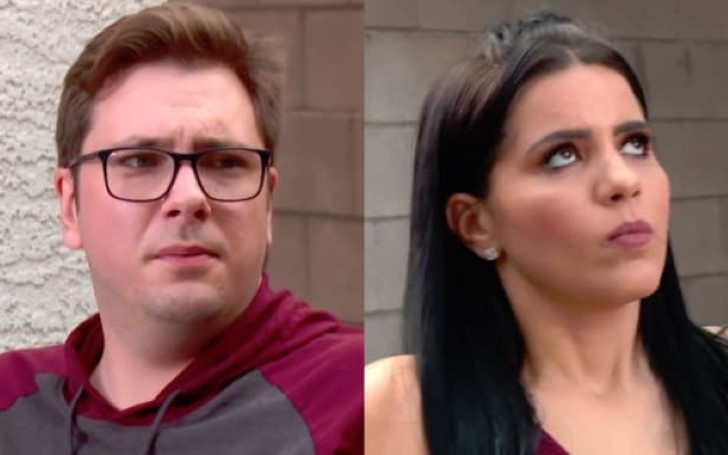 TLC's '90 Day Fiance: Happily Ever After?' star, Larissa dos Santos threatens her husband, with divorce in the sneak peek video of an upcoming episode.
Last week in the recent episode of 90 days and Fiancé: Happily Ever After, we saw Larissa confess to being deathly afraid for her safety.
In a preview of this weekend's episode, Larissa and Colt are having a serious face-off -- or, at least, what they are trying to show the viewers.
But after Colt refuses to listen to Larissa's concerns and complaints, Larissa suddenly throws up the topic of divorce on the table.
Colt Johnson get threatened for divorce from his wife, Larissa dos Santos in the new episode of 90 Days and Fiance: Happily Ever After.
"I've made mistakes," Colt Johnson says at the beginning of this sneak peek clip.
After a moment of thinking, Larissa replies,
"Okay. If you do any other bad thing to me.
Larissa then issues a warning: "I will divorce."
Colt looks at her with what looks like a surprise expression.
Also Read: How Many Of The '90 Day Fiance' Couples Are Still Together?
We can see that during this whole conversation, Colt displays much less body language and facial expressiveness.
This may be part of the reason as to why so many viewers complain that it's difficult to connect or relate to him.
Colt Johnson is often regarded as a recluse being to his wife, Larissa de Santos.
Source: People
Colt also has this very weird, mechanical way of drinking, moving his arm almost robotically.
But it doesn't distract the viewers from seeing the actual problems in his relationship, some of which are shown during the promo footage.
"It's not my actions, solely, that brought us here today," Colt says as if he's explaining himself to the showrunners.
Colt then argues: "I wasn't the one that threw my ring down the toilet."
Larissa then asks Colt to look at the bright side of her actions, rather than dwell on the negatives.
Recommended: How Much Do 90 Day Fiance Stars Get Paid?
The mistress then points out that his expectations are unfair as she accuses, "You want the sexy woman [who wears] sexy lingerie. Wear[s] perfume. But, you knew that I can't afford [these] things."
She further adds, "I can't work. You signed the paper. You are my sponsor," to which Colt retorts by saying: "I never signed a contract that said I have to buy you 200 dresses, $1,000 makeup."
The Brazilian native then retaliates by asking: "So, Who will?"
Larissa is indeed blaming Colt for being the one who is demanding a degree of performative sexiness from her, and that he also married her for this reason, only.
She also blames that Colt being the sole provider, is unwilling to help her reach the sexiness potential that he demands.
Some have criticized him for not having realistic expectations or an understanding of what actual women put into looking good every day.
Colt has clearly chosen to look at Larissa's outcry as a childish demand for belongings.
To those who have been following the show, it's fair to assume that Larissa does come as very demanding and materialistic.
You May Also Like: 90 Day Fiance The Other Way: Premiere Date Of The New Spinoff Revealed!
Colt, nevertheless, always offhandedly dismisses her actual complaints.
And Larissa, in turn, can be seen pointing out that his weird demands are "ridiculous," too.
dos Santos filed for divorce from Colt, 26, in February 2019 and told Us Weekly that she felt he was "attempting" to negate her green card. She also addressed in March that she wished she had never agreed to do the show in the first place.
"I think the show accelerated all the drama," Larissa said at the time. "Five days before the wedding, I got arrested. I do regret the show. If I could go back in time, I would never do the show."
-->