Kate Middleton Wears Shorts For The First Time As A Royal
Published Tue Aug 13 2019 By Elle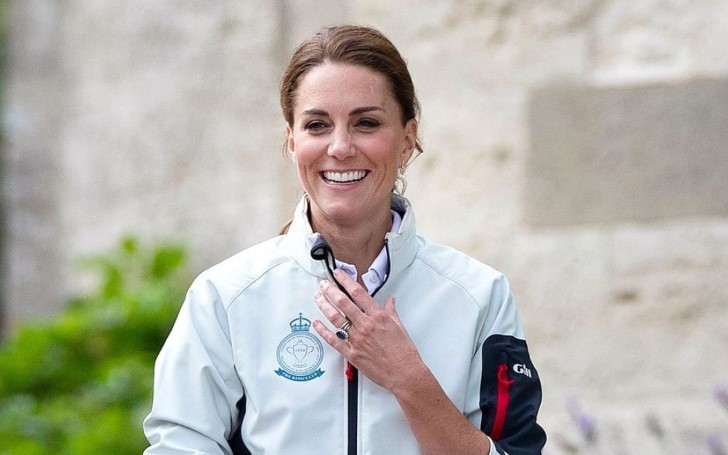 Kate Middleton wears shorts for the first time as a royal during the sailing boat race.
The Duchess of Cambridge, Kate Middleton, stole gossip section for wearing shorts during the charity sailing race. Since joining the Royal Family in 2011, the Duchess of Cambridge wore shorts for the first time in 8 years.
The 37-year-old, mom wore shorts for a charity event that was being held to raise fund and awareness.
The royal who was previously rumored to have debuted baby bump was one of the skippers for one of the boats that were racing in the event, where she and her husband Prince William were racing against each other in the event.
After becoming a royal she is seen with more of a formal look, usually sticking with long dresses, skirts, jeans or trouser.
Last time, she was caught on camera wearing shorts was in 2008 at Day-Glo Midnight Roller Disco Party in London.
The duchess arrived at the charity sailing race wearing stripped frilly Sandro top, L.K.Bennett pants, and Superga sneakers.
But before the race she was seen in a white polo and jacket by Gill Marine, a navy baseball cap, New Balance sneakers and navy shorts. During the festive event the future royal wore neon yellow shorts and a sparkly green top.
The look of the often stylish Kate Middleton during the race is what caught the attention of the viewers so as to see the Duchess in shorts which was definitely a huge talk in town. As a matter of fact, it is common to wear shorts in U.K. but for a royal to wear one became a huge gossip.
Prince George and Princess Charlotte alongside their grandparents Mike and Carole Middleton also tagged along to watch the event.
When the future Queen brought the kids above the stage where the prize was to be awarded, Princess Charlotte decided to stick out her tongue instead of waving to the crowd promptly Kate tried to stop her from doing so.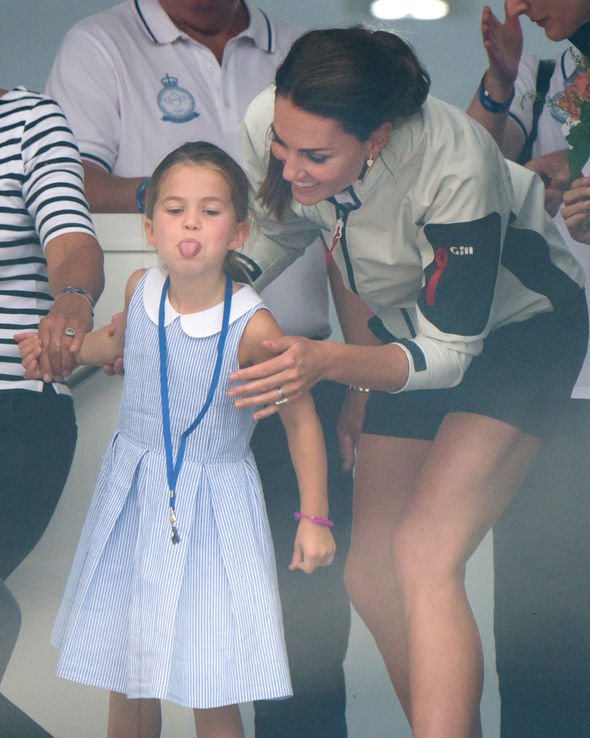 This isn't the first time Charlotte showed her cheeky side, prior to Prince Harry's wedding to Meghan Markle, she made some silly faces out the car window while it arrived at the St. George chapel.
Though, Kate Middleton shone in the highlights for wearing shorts, we have to give it to her for looking so stunning showing off her beautiful legs, she looked mesmerizing in the outfit.
-->