Who is Katie Ledecky's Boyfriend? Learn About Her Relationship Status Here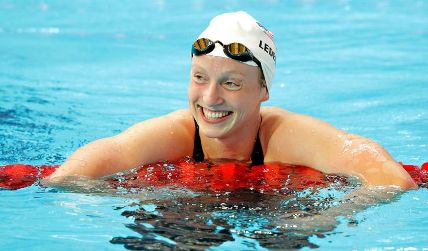 Who is Katie Ledecky's Boyfriend? All the Details of Her Love Life Here!
Katie Ledecky is a five-time Olympic Gold Medalist and 15-time World Champion, hence, a record-breaker in the history for female swimmers. Ledecky won her first gold medal at the age of 15 at the 2012 London Olympics and since then has been unstoppable.
Born in Washington DC, on March 17, 1997, Ledecky began swimming at the age of six. She was inspired by her mother, Mary Gen, and brother, Michael, who are both avid swimmers.
As Katie dominates the 800m race in U.S. Olympic Swimming Trials, everything about the swimming phenom attracts headlines. While she's earning fame and also a bit of money through her skill, many are also curious about Ledecky's love life. So who is she dating in 2021? Let's find out.
Who is Katie Ledecky's Boyfriend in 2021?
Fans want Katie to start a romance with a fellow sportsperson, fans once even opined what a power couple she and Michael Phelps would make. But all the wishful thinking aside, the truth stands that Katie isn't dating anyone in 2021. Nor has the swimming prodigy had any record of past relationships.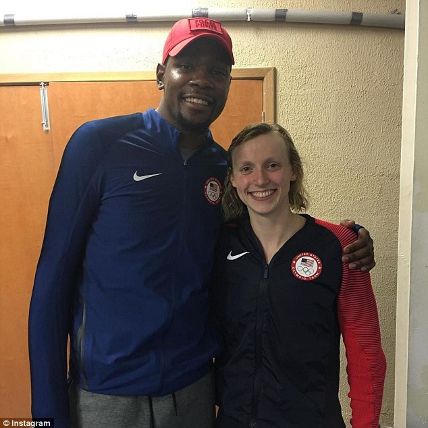 Ledecky has been so busy training for the Olympics that she hasn't seen her family in over a year.
Photo source: Daily Mail
The 23-year-old swimmer says for her, swimming is all she can think of. Since her Olympic debut and victory in 2012, Ledecky has been channeling all her energy into swimming. In a recent interview in April 2021, Katie revealed, she has been training so hard that she hasn't seen her family in over a year.
Don't Miss: Who is Melissa Barrera's Boyfriend in 2021? Learn all the Details of Her Relationship Here
Hence it is safe to conclude that the gold medalist doesn't have time for relationships. Her father, David Ledecky, in an interview with Vogue, backed his daughter's statements and said, "She doesn't have much time on land."
Ledecky's father reveals she doesn't spend much time on land.
Photo Source: Fab Wags
As Ledecky left to start her freshman year at Standford University in 2020, fans hoped she would take a break to indulge in other aspects of life. Ledecky graduated in June this year and now preps for Tokyo Olympics. Ledecky's relationship status, therefore, is single and not interested.
Ledecky is Looking Forward to Upcoming Olympics!
Ledecky owns the 23 fastest times in history, and during the U.S Olympics trial on June 27, Katie yet again proved that she is the best. The day marked her eighth career Olympic trial win as she took the 800m freestyle in 18:14.62, breaking the female record she previously shared with Katie Hoff and Tracy Caulkins.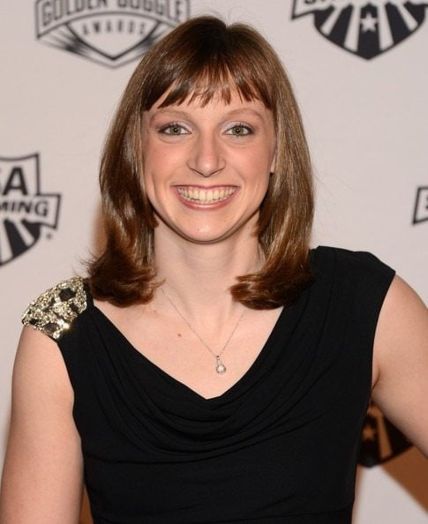 Katie looks forward to competing in 1500 free in Tokyo.
Photo source: Fab Wags
"I'm really happy with the training that I've put in and everything leading up to this point. I feel like I'm in a good spot, and it finally feels like it's right around the corner, which is really fun and exciting." Katie told the Parade Magazine.
Check Out: Who is Simu Liu's Girlfriend in 2021? Learn About His Relationship Status Here
Ten teenage women have qualified for the U.S. Olympic swim team as of now, and the Tokyo Olympics is scheduled for Sunday, August 8. Ledecky is the world record holder in 1500 free; she exclaims she is looking forward to women competing in 1500 free for the first time in the 2021 Olympics.
For more information and news on your favorite stars, stay connected to Glamour Fame.
-->