Katy Perry Reveals Pregnancy Through New Music Video
Published Thu Mar 05 2020 By Eden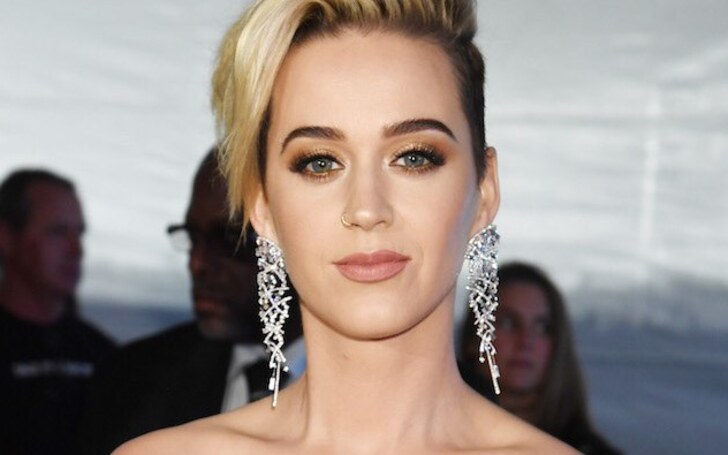 Katy Perry confirms she's pregnant in her new music video.
Katy Perry provides confirmation to her pregnancy speculations through her new music video titled 'Never Worn White.' Fans, meanwhile, were bracing it for some time now.
Previously, the 35-year-old singer hinted she's pregnant through a teaser of the upcoming video for her new song. In the short clip, Perry is resting her hand on the stomach, as if she's suggesting a baby bump.
Watch: Katy Perry - Never Worn White
The complete 'Never Worn White' music video released on Wednesday night, and Perry confirmed the rumors with a wonderful final shot. The singer owns the scene with an elegant white dress while she flaunts her noticeable baby bump.
Credit to Perry for expressing this delightful news in the form of an art. The song, too, feels strongly connected to motherhood, and more significantly, marriage. Some parts of the lyrics indeed indicate it; for instance, "I've never worn white/ but I wanna get it right/ yeah I really want to try with you" and "at the end of it all, I choose you and you choose me."
The singer, who previously got in trouble for stealing from music made for the Lord, took to Twitter as well to reveal what's going to be "a jam-packed summer…"
Following the premiere of her new music video, the California Girls hitmaker took to Instagram Live to provide the absolute confirmation of her pregnancy. Perry is bracing a pretty hectic upcoming months with both a child and new music on the way.
The 35-year-old popstar said,
Not only will I be giving birth literally but also figuratively to something you guys have been waiting for. So let's call it a two-fer.
Katy Perry revealed the fact that this had been the longest she had ever kept a secret, but she figured she'd ultimately need to let the cat out of the bag since it was getting so obvious. In addition, the Dark Horse singer explained her pregnancy cravings by revealing she's carrying Tabasco sauce everywhere lately, despite not caring for them in the past.
Watch: Katy Perry talks about being Pregnant & New Music Video Never Worn White 2020
Katy Perry is engaged to American actor Orlando Bloom since February 2019. During an appearance on The Howard Stern Show in September, Bloom talked about their desire for kids. Speaking of Perry, the actor said:
I love kids. She's great with kids. It would be a wonderful thing. We are shooting for that. It's like this wild mustang. If we can just wrangle this beast and get on it, we'll have the ride of our life.
Meanwhile, the 43-year-old Hollywood star was previously married to Miranda Kerr and is already a father to his son, Flynn Bloom, 9.
Visit Glamour Fame for more interesting Entertainment news.
-->