Kelly Ann Cicalese's Extraordinary Married Life with Husband Edward Davila
Published Thu Feb 20 2020 By Sea
Twist your tongue, pronounce 'Cicalese'. Yeah, a little confusing if you're not Italian. It's read as chick-a-lease. There, now you get it.
Kelly Ann Cicalese is a meteorologist for NewsCenter 5's Weekend EyeOpener since she joined WCVB's 'StormTeam 5' in October 2016. It ties with her passion for strange weather. She obtained her Bachelor's Degree in Meteorology from Rutgers University in 2011 and was a part of the Rutgers Meteorologist Club.
With her sister (they're practically twins), she loves mathematics. But as a career path, she enjoyed weather-reporting. Her first job was Cheyenne, Wyoming, and lived & worked in Huntington, West Virginia, before coming to Boston for her current job.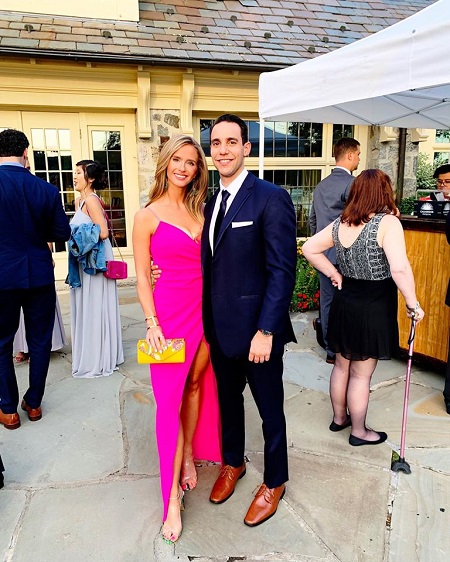 Kelly Ann is hitched to her college sweetheart.
Source: Meteorologist Kelly Ann, Facebook
In the midst of all this, she met the man who would be her later husband.
Kelly Ann Cicalese Married Husband Edward Davila at the Campus Chapel
There's not much to discuss about Cicalese's romantic life, but it's an exceptionally beautiful one. She and her now-husband, Edward Davila, met when they were students at Rutgers. They started dating, fell in love and waited a few years and got married.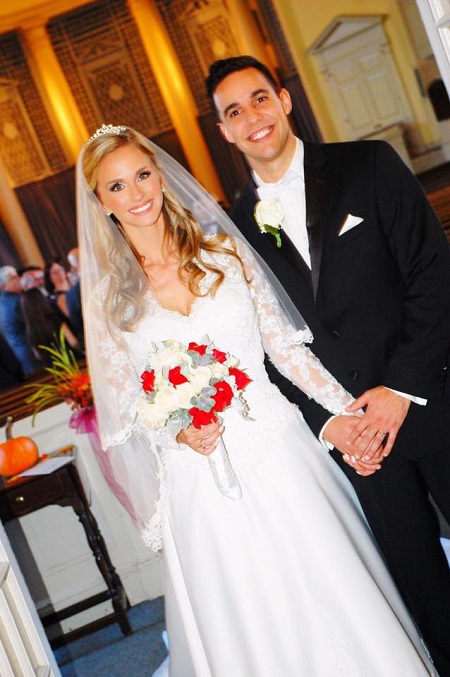 Just cute together.
Source: Meteorologist Kelly Ann, Facebook
Too bland? Staying private about it may not be much to go with, but there are many other cases to present for college being the best time to meet your soulmate. So did Kelly Ann.
Check Out: The Extraordinary Love Story of Grant Gustin and Wife Andrea Thoma
The couple took their relationship to the next level and did it so in a memorable fashion. They chose their main campus chapel as their destination and said their vows on October 11, 2015.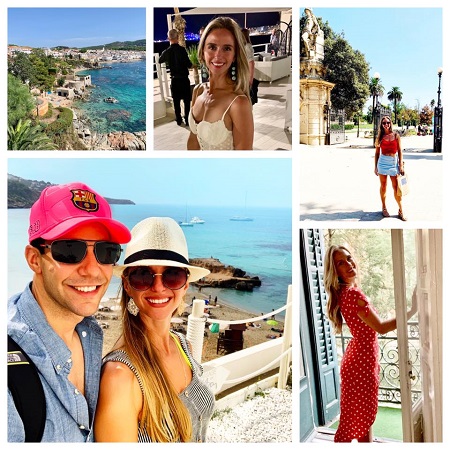 The couple took a trip to Spain last September.
Source: Meteorologist Kelly Ann, Facebook
Staying private doesn't mean she won't give you glimpses of their life together. Despite her busy schedule, she does travel a lot with her husband. Check out some of their moments together.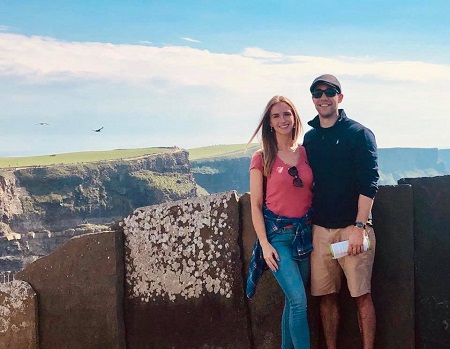 It that somewhere in Ireland? Why? 'Cause she's half Irish?
Source: Meteorologist Kelly Ann, Facebook
The husband-wife at a 'Moulin Rouge- The Musical' show in 2018.
Source: Meteorologist Kelly Ann, Facebook
Edward Davila got his Bachelor of Arts Degree in Economics & Labor Studies from Rutgers in 2012 and is a supervisor and Senior Customer Sales and Service Associate for Salem Five Bank. He was a sales representative for the Pioneer West Virginia Federal Credit Union as well, having worked with several other companies in the past as well.
Recommended: Get to Know 'We Love Weather's Liana Brackett a Little Better. She Was Crowned Miss Georgia America.
Stay tuned and connected to GlamourFame for more intriguing love stories.
-->