Kelly Osbourne Reportedly Splits From Jimmy Q
The ex-couple split due to their busy schedules.
Hollywood is going through a string of breakups lately, be it Bradley Cooper and Irina Shayk split, Miley Cyrus and Liam Hemsworth broken marriage, or be it Chris Martin and Dakota Johnson breakup. This is certainly not the year for love.
Now reports claim, Kelly Osbourne split from Jimmy Q; the ex-couple started dating earlier this year when they were spotted at multiple events together.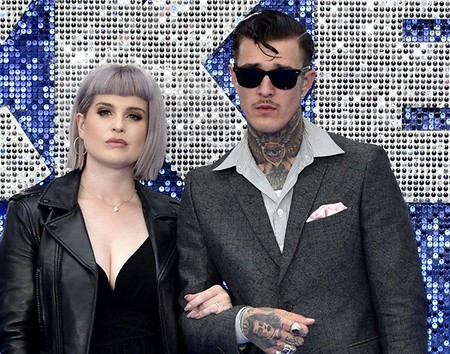 The relationship, however, did not last for too long as after a few months of dating, they reportedly called it off.
According to some sources, Kelly and Jimmy split last month after the couple found it difficult to spend some quality time together due to their busy schedules.
One of the sources said, "Kelly and Jimmy initially seemed really well suited and were incredibly smitten."
The source continued, "But sadly, in the last few months of their relationship, they started to argue a lot. It just made sense for them to go their separate ways as they wanted different things."
Kelly, despite her breakup, is believed to still be in high spirits, after celebrating two years of sobriety last week.
The star took to Instagram to celebrate her achievement as she wrote, "I woke up this morning feeling overwhelmed with gratitude. I can't even put into words how much my life has changed over the last two years."
Kelly further added, "To the friends and family that have supported me on this Journey thank you I love you all so much. If you are new to sobriety, stick to it, life really does get good. (sic)."
Kelly who celebrated her milestone years of sobriety revealed she previously relapsed in her journey, when life became too much, but it seems now the star has full control and still going strong, no matter what.
We hope the split was amicable; if not, we wish both of them to find the courage to overcome this hard time.
-->