Kelly Ripa Plastic Surgery - Everything You Need to Know!
Published Sun Dec 15 2019 By Alizeh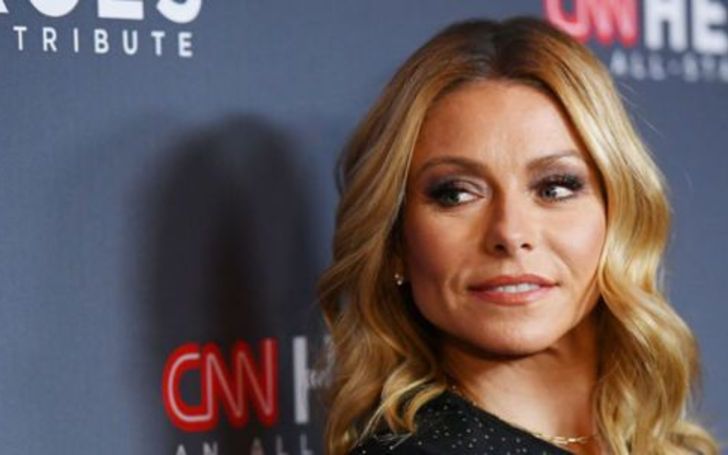 Celebrities and plastic surgeries usually go hand in hand; there are often speculations of big stars augmenting their appearances. This time it's Kelly Ripa on the spotlight, the 49-year-old actress, is suspected of having undergone plastic surgery.
Ripa has gained a lot of appreciation in her field of work; she's not only an actor but also a dancer, talk show hostess, and television producer. Kelly is recognized as one of the successful celebrities in Hollywood.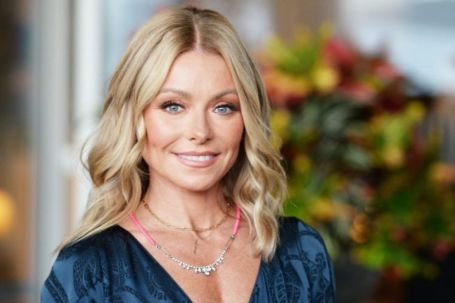 Kelly Ripa on her daytime talk show
Source: Simplemost
Recently, the talk show host joined the list of celebrities who've been open and honest about getting plastic surgery. But this isn't your typical surgical story.
Did Kelly Ripa Get Plastic Surgery?
Ripa is an outspoken celebrity who has never shied away to say what she stands for. The "Live with Kelly and Ryan" co-host revealed this week via her Instagram.
The 49-year-old was in the usual closet setup seen as she showcases her outfit of the day. But, fans got the whole tea about her surgical process.
That's right. Kelly admitted to having visited a plastic surgeon. For her ears.
Watch: Kelly Ripa's confession about her surgery
The actor explained on the video how she got plastic surgery on her earlobes after her "ear holes tore all the way through" and left her ears "hanging like gauges." As a result, a piece of her right earlobe is missing.
She blamed her stretched-out lobes on a combination of the fact that she pierced her ears with a needle and an apple when she was younger and the fact that she often wore heavy earrings.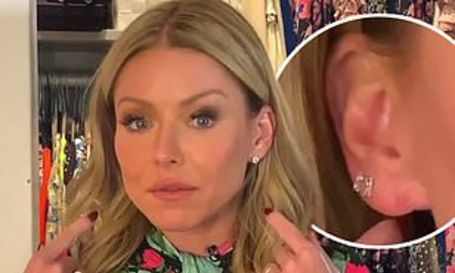 Kelly ripa showing her fixed ear lobe
Source: Daily Mail
However, the surgery didn't go as planned, pointing on to her ears she said "There's a piece of my earlobe that's not there because he had to sew it together," she said. And her right ear doesn't actually match her left. "It was just way worse," Kelly said. "The damage was worse." She added.
Also read: Kelly Ripa Is Clearly Not A Fan Of 'The Bachelorette' - 'It Disgusts Me!"
The aftermath
The talk show host was quick to address her surgery; she ranted how bad it was. "I also have gauges. See these holes up here? There were my ear holes that tore all the way through. So I had to go to a plastic surgeon," Kelly added.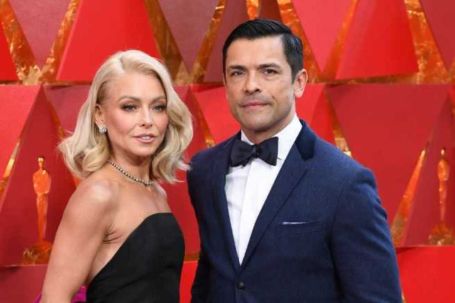 Kelly with husband Mark Consuelos on the red carpet
Source: Pop culture.
"My two earlobes are now very different… There's a piece of my earlobe that's not there, just because he had to sew it together," she concluded.
The fans were quick to express their opinion on the actor's confession. One wrote, "Girls of the '80s. Heavy earring destroyed us" Another said, "I love you Kelly! And I also pierced my ears in the early 90's".
Find out: Wendy Williams Takes Aim At Both Kelly Ripa And The Bachelor Blasting Their Feud As "Stupid"
Kelly is an open book in her videos. They can be pretty long as she rants about everything and tries to be relatable with her fans, although they almost always bring out something that fans didn't know.
The surgery video also brought a Botox admission.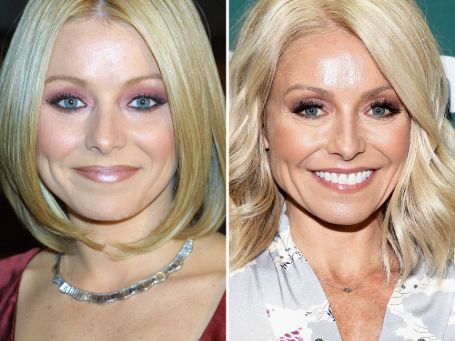 Kelly Ripa's before and after picture of getting botox
Source: Closer weekly
"[In the morning] I'm trying to roll my face and put essential oils on and make myself look frozen in time, which is hard. Even the botox is like, 'Look, sis, maybe it's time to hang up the jockstrap,'" she said.
We love how Ripa is always so candid, not holding back anything that most people are hesitant of.
Tune into Glamourfame.com for stories on your favorite celebs.
-->