Wendy Williams Takes Aim At Both Kelly Ripa And The Bachelor Blasting Their Feud As "Stupid"
Published Sun May 19 2019 By Chester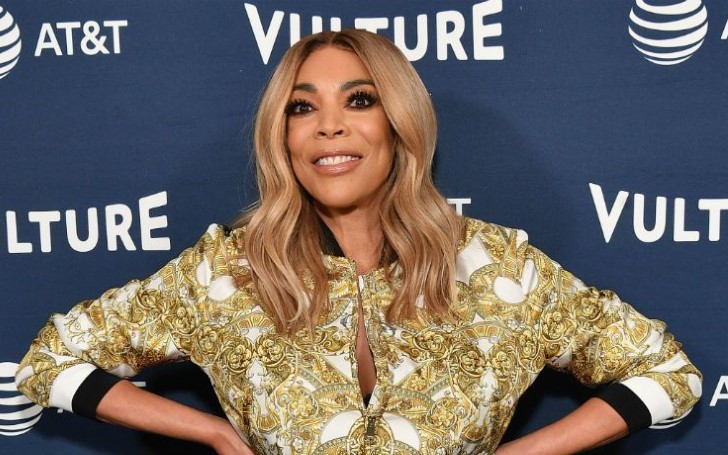 Kelly Rupa severely criticizes' The Bachelorette' franchise as 'disgusting' after the new season premiere.
The folks from The Bachelor fired back to the Kelly Ripa criticism while Wendy Williams thinks that this show is not so serious and this dispute is stupid as hell.
Well for years Kelly has been criticizing the ABC's 'The Bachelor' and without any doubt, she hates the show.
American television host Wendy Williams.
SOURCE: Entertainment Tonight
William made it clear that she doesn't support either of the parties. She even shared that she is not a big fan of 'The Bachelor' or 'The Bachelorette franchise'. Wendy expresses "It's so stupid."
The media star feels like 'The Bachelor' is just a show where an array of woman gets picked by just one man which is just disgusting and demotivating.
Wendy Williams Throws Shades At Husband By Joking About Being Poisoned >>>
Wendy didn't criticize any of the show fans. She said that it depends on who you are and what you want to do with your life and for her, the show is degrading.
For members of the Bachelor Nation, it's fun to watch. And for some contestants, it's how they've met the loves of their lives.'
Check Out: Kelly Ripa v. Bachelor Nation
For years, Kelly has been saying the same things on the same network that airs The Bachelor.
"So, this is not a new opinion of Kelly's, And, like she says why are we arguing over one guy? Well, you know what?" Wendy explains. "It's just entertainment, It's not that serious," she expresses.
'90 Day Fiance: Happily Ever After?' Star Nicole Nafziger Defends Her Relationship With Azan Tefou >>>
The story doesn't end here as Wendy says "In jumps the fight with the host of The Bachelor and the Bachelor creator," referring to Chris Harrison and to Mike Fleiss she adds "They didn't like what Kelly said, And they let it be known!"
Harrison warned The Bachelor Nation that "Kelly Ripa is coming for you and your 'disgusting' Monday night habit."
Wendy Williams Scolds Both Kelly Ripa and The Bachelor: It's SO Stupid!
SOURCE: THG
Wendy says that Chris should just stay out of it and advises Chris to "be happy he's hosting a hit show."
Well, this feud just happened at the right time. The Bachelor parties are getting quite some recognition every time this feud comes up.
This might be a good publicity stunt for the show but we don't know if Kelly is purposely trying to help the show or by mistake.
So, what do you think about the current argument going on? Let us know.
-->