Kelsea Ballerini Talks Up Female Empowerment, Married Life and The Bachelor
Published Sun Mar 10 2019 By Chester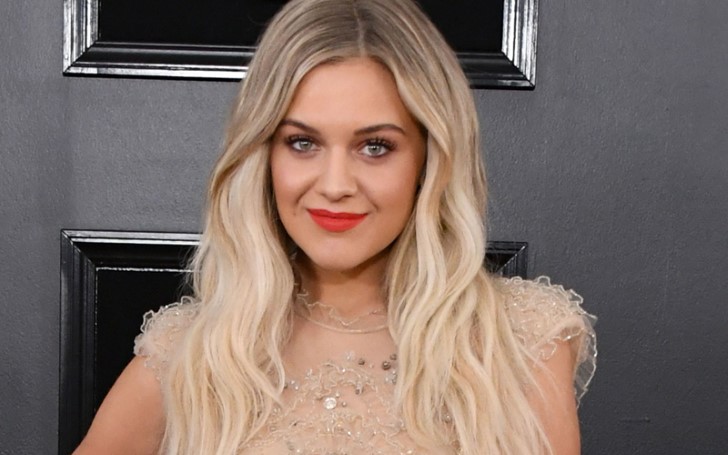 Kelsae Ballerini shares a blissful marriage life along with a Barbie designed after her genuine dedication towards feminism.
Besides her enormous talent in the media field, the 25-years-old Kelsea Ballerini is magnificent and influential towards feminism.
Recently on Women's day, the longtime fashion doll trademark Barbie Dolls launched woman empowerment tour so-called "Be Anything". The young model was one of the motivational figures in the program along with actress Yara Shahidi and tennis player Naomi Osaka.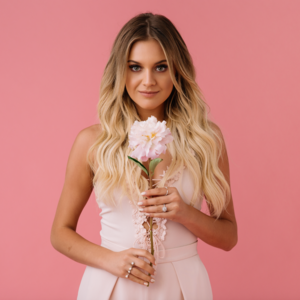 Kelsea Ballerini
SOURCE: MyConcertList
During an interview related to the event with E! News, the 'Legend' singer shares her happiness for being featured in one of the most popular Barbie's doll series.
Check out: Iggy Azalea Responds To Trolls Who Say She Looks 40-Years-Old
Yes, she has a doll made upon her and the star especially loved its mini boxing gloves.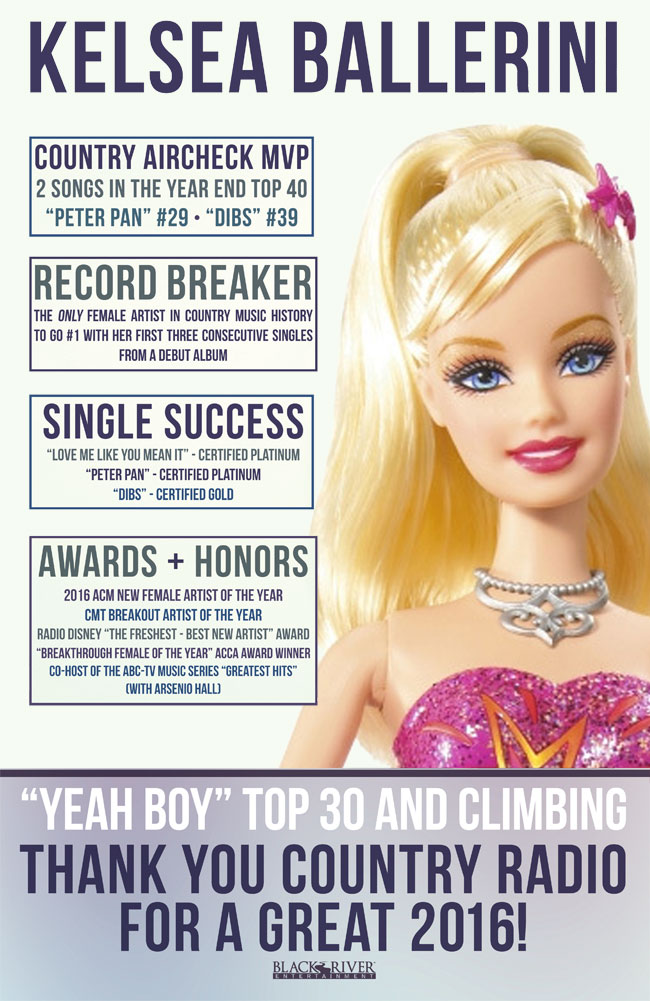 Kelsea Ballerini
SOURCE: Farce The Music
Ballerini described precisely about the female motived campaign and how she has always related it with music:
"I've also tried to put female empowerment into every song I write and especially into every single I put out," she explained. "I really wanted it to be a big part of my journey and to be able to partner with Barbie and use these few days to really empower these young girls."
Furthermore, she describes her recent motivating song "Miss Me More" and its inspiring music video.
"The song is all about fighting for yourself after a relationship, but the more that I've kind of grown with the song, I made this video to be fighting against yourself, for yourself. No matter what chapter of life you are in, you're always up against yourself more than anything else."
'Barbie Dolls' gifted the 'Legends' singer with a doll made after him for her inspiring act towards Women empowerment and equality.
"I think it's really important to have your sights set on something that's bold. For me moving to Nashville and trying to start a career at 15 as a female in country music was definitely bold, but I think it's important to dream big."
Well, her songs and works towards feminism are worth appreciating. The Oscar nominee singer is often seen with positive motives and statements on her social media accounts like Twitter and Instagram.
Find out: Taylor Swift Stalker Arrested Breaking Into Her Apartment For The Second Year In A Year
Moving on to the pop singer marital life, the 'High School' star is married to an elegant singer Morgan John Evans. The duo tied the knot back on December 2, 2017, after getting engaged on Christmas Day 2016.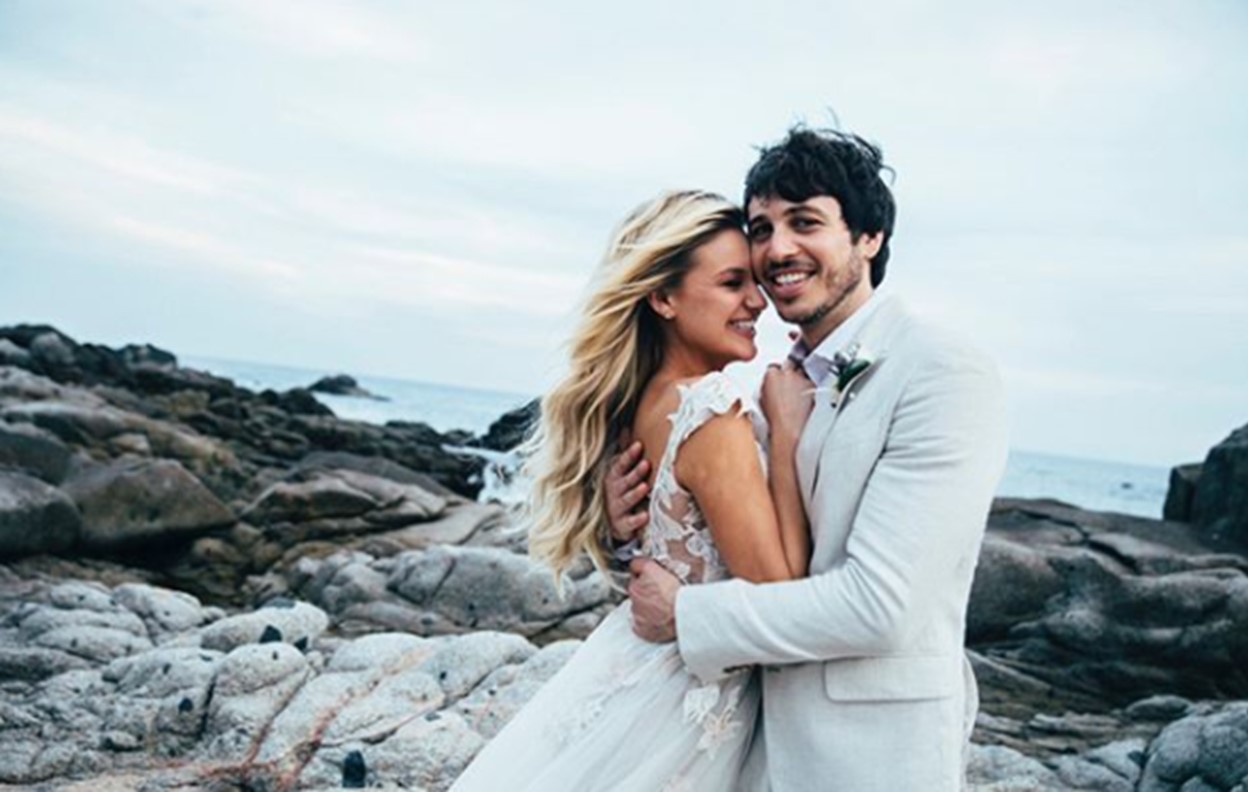 Kelsea Ballerini With Husband Morgan Evans
SOURCE: Country Fancast
The couple shares a blissful love-marriage life and both lovey-dovey are very supportive to each other in their common musical career.
"Today, my guy's song is the number one song in country music,"
Kelsea shared on Instagram when Morgan's "Kiss Somebody " was a huge hit.
"I'll spare you the sap, but to watch his journey with this song the last few years has made my heart explode from happiness. You did it, babe. #KissSomebody"
However, only a few lucky fans witnessed the power couple performing together. Later in an interview by E! news, Morgan shared his experience sharing a stage together:
"It's a cool thing to be able to do with your wife. We've only done it a couple of times. We're sort of protective over that being an important thing for us. We did it for the first time at her show at the Ryman Auditorium for Valentine's Day and then we did it one time in Columbus when I was on the road with Chris Young this year and then we just did it at Bridgestone Arena the other night, which is like the Staples Center of Nashville."
The love birds are definitely an example of soul mates, made for each other. Their relation is a perfect example of a blissful love life.
Find exclusively: 'We're Nearly There!'' Meghan Markle talks about the upcoming Baby at Buckingham Palace
Only a few people are lucky enough for such a wonderful relation like this admirable duo. Lastly, Congratulations Kelsea for new Barbie and all the deserving achievements.
-->