Who is Kelvin Gastelum Girlfriend in 2021? Here's What You Should Know
Published Fri Feb 12 2021 By Bran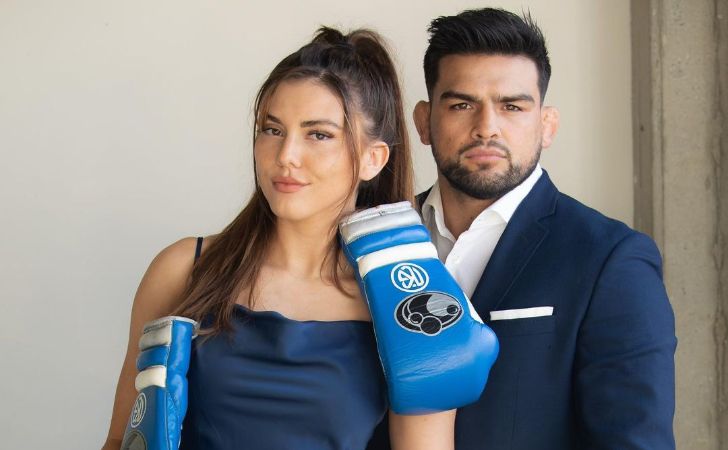 Is the mixed martial artist Kelvin Gastelum dating a girlfriend before his big fight in UFC 258?
Kelvin Gastelum holds a strong reputation in the middleweight division who has been competing in the UFC since 2013. The San Jose born fighter's introduction would be incomplete without considering that he competed and won 'The Ultimate Fighter 17.'
The American athlete might have an excellent record of 16-6-0 before entering UFC 258, but the feat might be at risk as he goes head to head against the bulky Ian Heinisch. As the ninth-ranked fighter in the UFC middleweight rankings, the athlete is not just famous over millions of fans but also fortunate with millions of dollars as his net worth. Stay with us right here as we bring you some exclusive details about the personal life and girlfriend of Kelvin Gastelum right here.
Kelvin Gastelum Is Dating A Supportive Girlfriend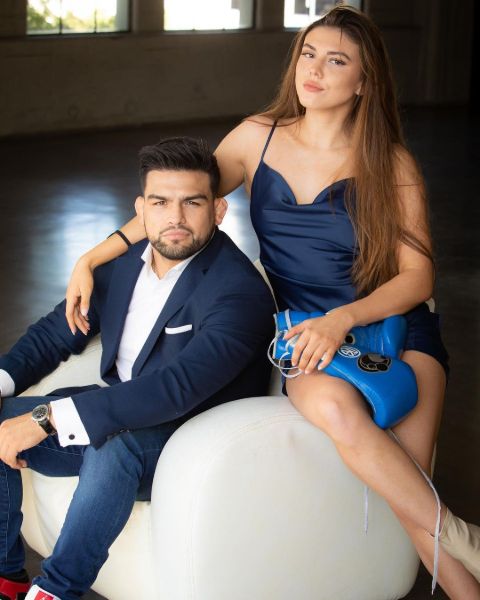 Kelvin Gastelum's girlfriend Lena Pattyson trained him before the UFC 258 match against Ian Heinisch.
Photo Source: Instagram
Kelvin Gastelum is a fortunate human being to replicate his professional success into his personal one. As an athlete in the mixed martial arts, the UFC fighter has a too hectic schedule; he would need a perfect woman to support him throughout the ups and downs. Luckily, he gets that privilege in his life as Kelvin Gastelum is dating an adorable girlfriend named Lena Pattyson.
You May Like: What is Kelvin Gastelum's Net Worth Before UFC 258?
The UFC star Kelvin Gastelum prefers to keep a low-profile of his love life, but his level of success and prominence did compromise a certain part of his private romantic affair. You would be quite surprised to know how his girlfriend Lena Pattyson happens to support him in his fights as the strength and conditioning coach.
The sports couple work together very often in the gym, and Kelvin's girlfriend pushes him the hardest so that he can be in the best shape ahead of his fights and interviews. The fighter is living the dream of having his partner show up at the gym and encourage him to do the drills and exercises.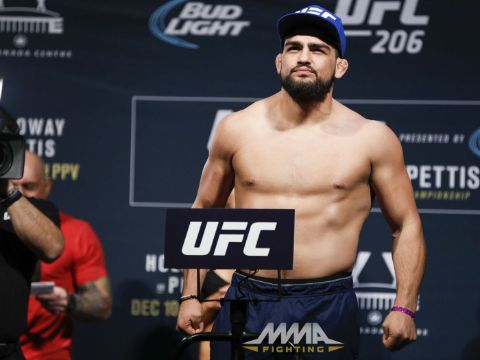 Kelvin Gastelum will be fighting Ian Heinisch on 13 February 2021 in UFC 258.
Photo Source: MMA Fighting
Introducing you all to Kelvin Gastelum's girlfriend, Lena Pattyson, is a personal trainer by occupation who currently resides in the lavish state of California.
Apart from her recent associations with the UFC fighter, she previously worked in Ironside Performance gym in Utah and House of Power gym in Westminster, California. The celebrity girlfriend burnt the midnight oil for a long time to prepare her boyfriend ahead of the match against Ian Heinisch this weekend.
Kelvin Gastelum's Dating History Involved Several Women
As one of the dashing yet a winning fighter in the UFC, Kelvin Gastelum has had many women crushing over her. Back in the mid-2020s, he was dating a gorgeous woman named Macey Osomo.
The pair did give some remarkable PDA contents to the paparazzi's to create gossip across the media. However, it was a shame that their affair never went the extra mile as they parted ways later that year.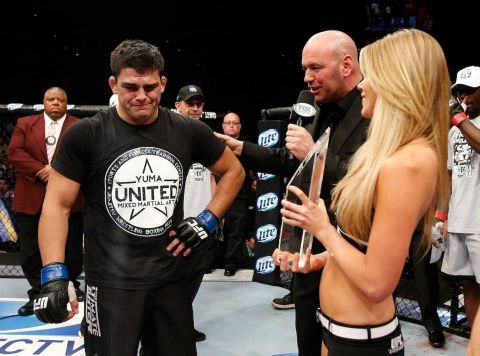 Kelvin Gastelum was in a short-term relationship with Janira G.K and Macey Osomo, both in 2020.
Photo Source: Pinterest
You would be surprised to acknowledge that Osomo wasn't the only woman Kelvin Gastelum dated in 2020. He even saw an A-level Tecate ring girl named Janira G.K back in February 2020, which caught the attention of many of his fan-following and the media.
The affair ended as a short stint, and Kelvin would be glad how things are working correctly between himself and his current lover, Lena Pattyson. Only time will tell on if they are serious enough in their romantic pursuits and get married in the future.
Related: Jerome Boateng Mourns Over the Death of Ex-Girlfriend.
For more news and updates about your favorite stars, please stay connected with us at Glamour Fame.
-->