Who was Jerome Boateng Girlfriend? Here's What You Should Know
Published Thu Feb 11 2021 By Bran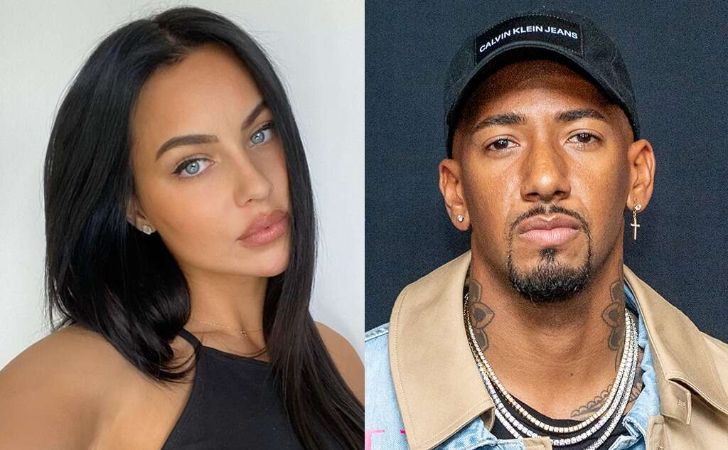 Know-How The German Defender Jerome Boateng is dealing with the shocking death of his ex-girlfriend in this article.
The personal life of Bayern Munich footballer Jerome Boateng is in an extremely low position right now since his ex-girlfriend passed away on Tuesday, February 9, 2021. The German international is a prominent figure in the world of soccer as a multiple time Champions League winner and a 2014 World Cup Champion.
Jerome Boateng's contract at Bayern Munich is all set to end in July 2021, which gives him the opportunity to negotiate a move with other clubs. As per numerous reports, the German International looks to make a return to the English Premier League by signing for London club Chelsea.
Thanks to such a massive success in the world of football with numerous trophies, Jerome Boateng's personal life has garnered a lot of public and media attention. Amidst all the busy schedule, the footballer suffered a major heartbreak as his ex-girlfriend passed away very recently.
Jerome Boateng Gorgeous Ex-Girlfriend Died On Tuesday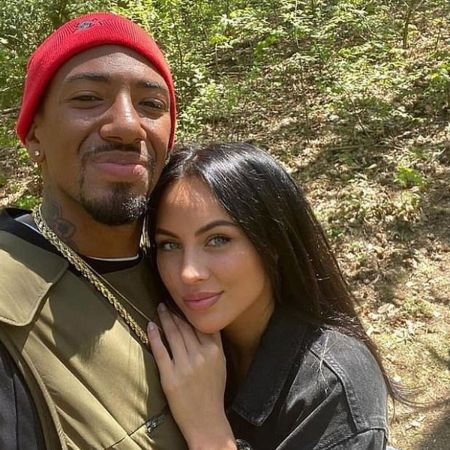 Jerome Boateng and the late Kasia Lenhardt had already broken up and were struggling with it before the demise.
Photo Source: Irish Mirror
The past few days have been extremely horrible for Bayern Munich footballer Jerome Boateng as he had to hear the devastating news about how his ex-girlfriend Kasia Lenhardt passed away. Getting into the exact details, the sports star's former partner was found dead in her Berlin apartment on Tuesday night. The cause of the death is yet to be known, but there are high chances for it to be a suicide.
You May Like: Does Korean Singer Kim Yugyeom Have a Girlfriend? Know All About It.
Jerome Boateng and his late former girlfriend Kasia Lenhardt were going through several issues in the recent history with their relationship. Although they were in a lowkey yet blissful romantic affair for several years, the footballer had a tough time in the recent period.
Recommended: What is Jérôme Boateng Net Worth in 2021? His Six-Figured Salary Details Here
Following the death of Lenhardt, the soccer star got a fair share of baseless accusations on how it was his fault that his former partner died.
Jerome Boateng's ex-girlfriend Kasia Lenhardt was spotted dead in her apartment on Tuesday.
Photo Source: Bundesliga News
The sports athlete was definitely going through a tough time alongside his Kasia, which definitely did hamper his professional football career too. In recent times, the 32-year-old hasn't been the first choice for the defending Champions League winners, and this setback can further deteriorate his performances on the pitch.
Boateng Left Qatar Ahead Of Club World Cup Final
It was a shame how the world cup winner's ex-girlfriend Lenhardt died at the young age of 25 when the rest of her life was all set to go on the right track. Unlike Jerome Boateng, Kasia wasn't that popular, but her career looked promising as an aspiring young model. The relationship with the Bayern Munich center-half even helped her to accumulate much fame.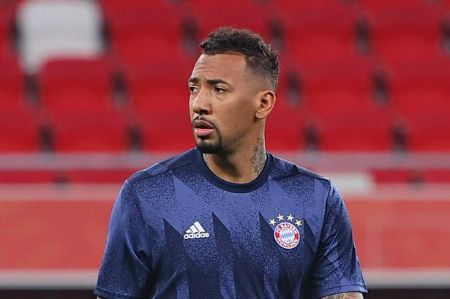 Jerome Boateng left Bayern Munich's squad camp of Qatar on Wednesday after hearing about the death of Kasia Lenhardt.
Photo Source: The Mirror
Jerome Boateng was in Qatar when he heard the shocking demise of Kasia. The defender, who played in the club's Club World Cup campaign, then needed some time off, which is why he left the squad camp and returned to Munich on Wednesday, as confirmed by the club coach, Hansi Flick. The number 17 would not be facing the final match against Tigres on Thursday, but his teammates would be extra-motivated to win it for Jerome.
Related: Who is Big Chief's Girlfriend As We Enter 2021?
For more news and updates about your favorite stars, please stay connected with us at Glamour Fame.
-->