What is Jérôme Boateng Net Worth in 2021? His Six-Figured Salary Details Here
Published Thu Feb 11 2021 By Bran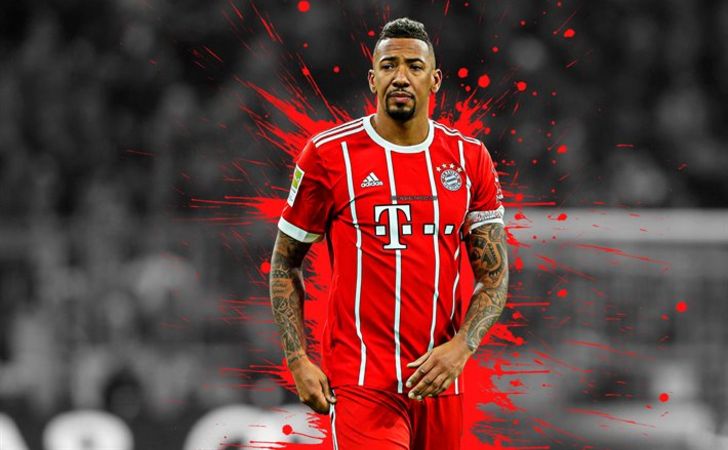 How much is the net worth of the two-time Champions League winner Jerome Boateng in 2021?
Jérôme Agyenim Boateng, popular as Jerome Boateng, is one of Germany's finest central defenders, which helped the nation create history by winning the 2014 World Cup. Since the past decade, the Bayern-Munich center-back has been a loyal servant at the club, making over 217 appearances and helping them clinch numerous titles.
For the past decade, Jerome Boateng has helped Bayern Munich bagged eight Bundesliga Titles, two UEFA Champions League, and numerous DFB-Pokal cups. With such a delightful career, the German defender not just made a name for herself but even garnered a colossal net worth. Stay right here as we bring you all the exclusive details regarding the net worth, income, and salary of Bayern Munich's defensive foundation.
Jerome Boateng Became A Multi-Millionaire By Net Worth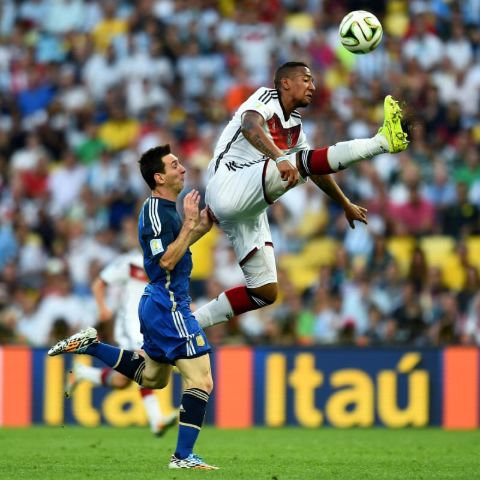 Jerome Boateng owns a staggering net worth of $25 million.
Photo Source: Fifa
When it comes to finances, Jerome Boateng has absolutely nothing to worry about as the Bayern Munich defender enjoys a colossal bank balance, all through his trophy-filled career. Specifically, the 32-year-old gathers a whopping net worth of $25 million as of February 2021.
Considering the fact that he has had some of the most prestigious titles in the Champions League and FIFA World Cup with Bayern Munich and Germany, respectively, Boateng now can look back at his playing career and be proud of it for the rest of his lives.
Recommended: What Is Chandler Belfort's Net Worth In 2021?
Over the past ten years, Jerome Boateng has proved to be a brick wall figure for the team's defense, helping them to bag a lot of titles. The salary figure of the German center-half is big enough for the athlete to live a luxurious life. Specifically, he earns an impressive wage structure of £210,000 per week.
Totaling all of his income from his playing career, the former Manchester City player has made a total of £71 million, which helped him to spend big on houses and cars.
Jerome Boateng's current contract with Bayern Munich expires in July 2021.
Photo Source: Bavarian Football Works
Jerome Boateng prefers to be humble when it comes to showboating his wealth compared to most of the other footballers. Unlike some stars like Neymar and Cristiano Ronaldo, who spend big on cars, houses, and all sorts of modern amenities, Boateng does like to add to his savings rather than making extravaganza expenses.
Jerome Boateng's Football Career Helped Him Make Big Bucks
Jerome Boateng started his career in football as a young boy for the youth team of Tennis Borussia Berlin before joining Hertha BSC in 2002 at the young age of fourteen. Interestingly, he got promoted to the senior squad by 2006 and later moved to Hamburger SV.
Recommended: Ben Zobrist Rakes in Millions of Dollars Every Year; What about His Wife Julianna Zobrist Net Worth?
While his primary position is a center-back, Boateng also has experience working as a right-back with his skills as a physically strong and composed at the backline; Manchester City signed him in 2010 for £10.4 million on a five-year deal.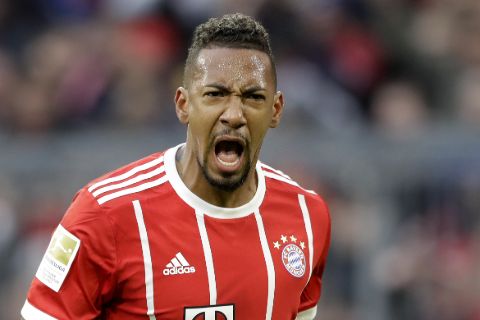 Jerome Boateng signed for Bayern Munich in 2012.
Photo Source: Brepot
A year later, Jerome Boateng signed for Bayern Munich in a transfer fee of £13.5 million, which helped him strengthen his case into getting more caps for the German national team. With each passing year, he kept on becoming a pivotal member of the team's backline alongside fellow defenders like Dante, Hummels, and David Alaba. He signed his most recent contract that expires in July 2021 back in December 2016 with an attractive salary package and pay raise.
Related: Skipper Sergio Ramos' Contract Situation at Real Madrid Awakens Europe's Top Clubs
The athlete is facing an extremely difficult time recently as his ex-girlfriend, Kasia Lenhardt, passed away on February 9, 2021, in her apartment itself. The pair had just broken up recently, which put both of them under tremendous stress and anxiety.
Also See: Chelsea Reportedly Reaches an Agreement to Sign the Bayern Munich Defender
For more news and updates about your favorite stars, please stay connected with us at Glamour Fame.
-->