Kendra Wilkinson Embarks on New Career Path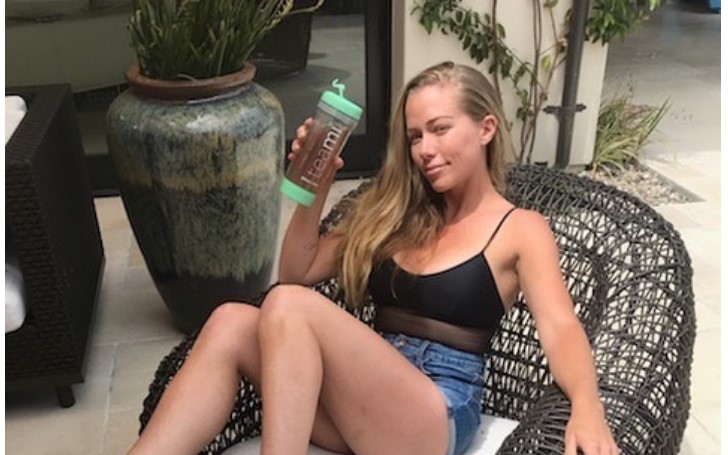 Kendra Wilkinson is embarking on her new career path.
Kendra Wilkinson (born Kendra Leigh Wilkinson), as we know, is an American television personality, businesswoman, glamour model, and author. But what we have found, one more profession is about to add to her portfolio.
According to the television personality's Instagram account, Kelly is embarking on her new career path. Wilkinson announced she would be the realtor in California.
Also See: Linkin Park's Mike Shinoda Created a Whole New Album on Twitch
On her Instagram post, Kelly wrote, "What I've been working on during quarantine finally paid off by passing my California real estate exam on the first try. Kids n couple friends rooting for me!!! I was so nervous I couldn't even sleep one minute, but I did it, and now I can breathe and celebrate my hard work. Hahaha"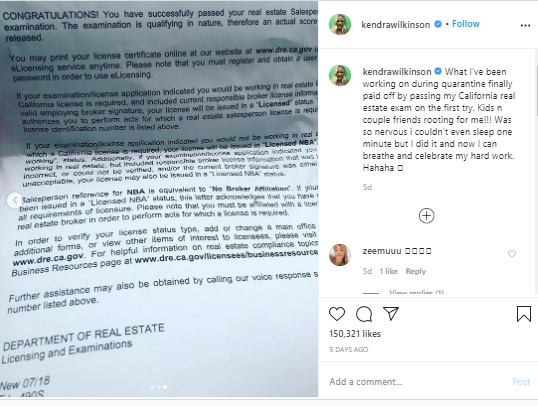 A screenshot of Kelly Wilkinson's Instagram post.
Following the announcement, Kelly's post's comment section is filled with praise and congratulatory messages.
One Instagram user wrote, "Congratulations 🎉🍾 hope to see you on Million Dollar Listing soon 😉"
Another user wrote, "You will do great!! Everyone will want to buy a house from you!"
Next one wrote, "Whhhhhhhhaaaaaaaattttt???!?! I'm soooooo PROUD OF YOUUUUUU🎉🎉🎉🎉🎉🎉🎉🎉🎉🎉🎉🎉🎉🎉🙌🏽🙌🏽🙌🏽🙌🏽🙌🏽🙌🏽🏡🏡🏡🏡🏡🏡Congratulations, MAMA!!!!!!! I knew you could do it!!!!!!!!!!❤️❤️😘"
Even Glamour Fame team is really proud of Kelly; she is an inspiration for many; the television just knows how to balance her personal and multiple work life. She is full of inspiration. Thank you for inspiring us, and many men and women out there.
You May Also Like: 'MASH' Theme Song Writer, Composer Johnny Mandel, Dies at 94
For more information on your favorite celebrities' lifestyle, stay tuned to Glamour Fame, and don't forget to sign up for the newsletter.
-->