Is Kendrick Lamar Married? Things to Know About the Rapper's Love Life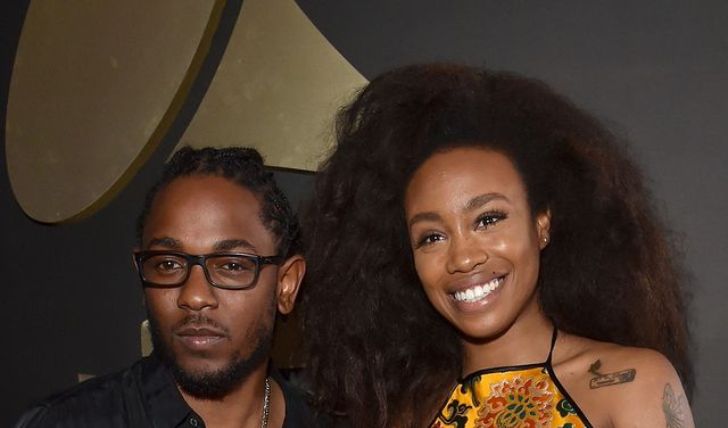 Kendrick Lamar is engaged and a doting father to one: Complete story here!
Rapper and songwriter Kendrick Lamar may not be ostensibly known for keeping a high-profile dating life, so the rapper's happily engaged status may surprise many. The 14-time Grammy-winning artist, it turns out, is a one-woman man. Lamar simplifies his soon-to-be wife's importance in his life with a one-liner. "She's been here since day one," Kendrick says.
Kendrick Lamar Duckworth was born on June 17, 1987, in Compton, California. He started his eccentric musical venture as a high schooler and steadily rose to fame with his banger mixtapes and albums. Lamar's last album, Damn, was his third consecutive album to rank on the Billboard chart. Click for Lamar's career and net worth details.
Who is Kendrick Lamar's Fiancée, Whitney Alford?
The Humble crooner is indeed a grounded A-lister, and the 14 Grammy winner applies the morale in every aspect of his life, his romantic life included. There is a reason the 2018 Pulitzer Prize winner only bellows socially conscious lyrics and not the usual heartbreak inducted songs. Kendrick has been in a loving and healthy relationship for over a decade.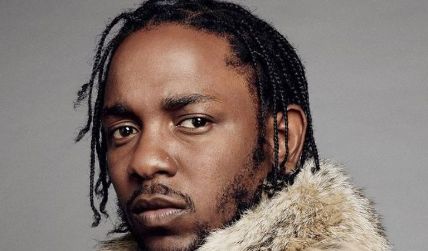 "She's been here since day one," Lamar says about Whitney. Photo Source: Instagram
Lamar rarely makes any headlines about his romantic life, probably because it's as unproblematic as it looks. The Compton-born artist is engaged to Whitney Alford, who he has been dating since they were clueless students at Centennial High School. But the rapper refrains from calling Whitney his girlfriend. Kendrick instates that he doesn't believe in abiding by or conforming to the socially constructed labels.
Don't Miss: Is Martin Freeman in a Relationship? Learn his Dating History.
"I wouldn't even call her my girl," Lamar says about Alford. He adds, "That's my best friend. I don't even like the term that society has put in the world as far as being a companion — she's somebody I can tell my fears to."The pair quietly got engaged in 2015. Lamar often reiterates his commitment to Whitney and how he keeps his people on the top of his priority list.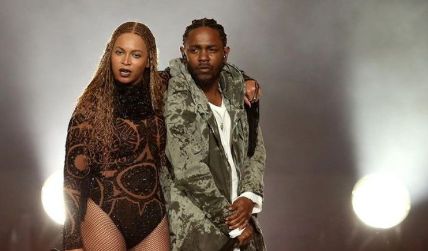 Whitney is a makeup artist and skin care specialist. Photo Source: Instagram
"I always show respect when respect has been given. People that been by your side, you're supposed to honor that," the Damn hitmaker said in an interview. Alford, 36, is a graduate of California State University. She is currently a makeup artist and Skincare Specialist.
Kendrick Lamar and Whitney Alford welcomed a daughter!
Lamar and his longtime partner Alford haven't walked down the aisle yet, but the pair are already doting parents of one. The notoriously low-key rapper and his makeup artist fiancée welcomed a daughter in July 2019. But the pair haven't revealed their daughter's name or anything related to her birth.
Lamar and Whitney welcomed a daughter in July 2019. Source: Hip Hop DX
Lamar recently dropped a surprise song with MV ahead of his upcoming fifth studio album, Mr. Morale & the Big Steppers. The video, directed by Lamar and his longtime partner and cousin, Dave Free, opens with the statement, "I'm all of us," and shows Lamar's face getting morphed into Kanye West, Will Smith, Kobe Bryant, OJ Simpson, Jussie Smollett and finally Nipsey Hussle.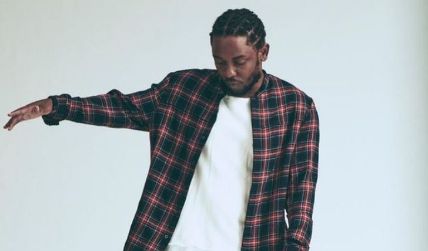 Lamar released a surprise single ahead of his upcoming album.
Photo Source: Instagram
Kendrick's use of deep fake imagery and overlaid faces serves as a commentary on the shared black experience. "I come from a generation of pain, where murder is minor, rebellious and Margiela all chip you for designer belt buckles and clout, overzealous if prone to violence," Lamar's heart-wrenching lyrics read.
Recommended: Is Cole Swindell in a Relationship? Know About his Girlfriend.
Stay connected to glamour fame for more.
-->