How Did Kenny Rogers and Wanda Miller Meet? Facts on Their Love Life
Published Wed Mar 25 2020 By Matthew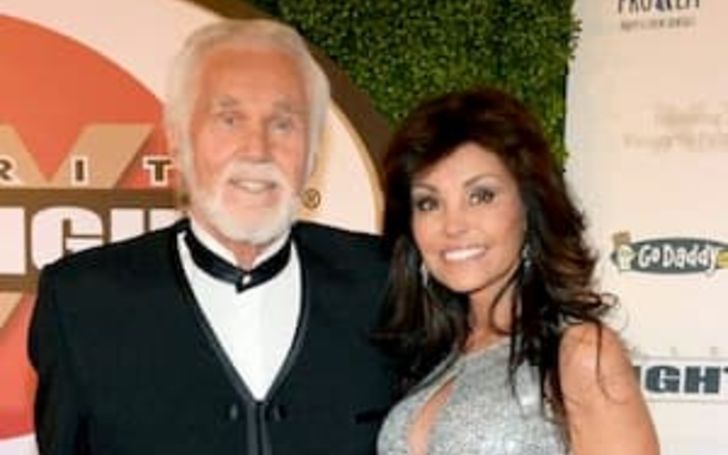 Here's the story of how Kenny Rogers met his fifth wife, Wanda Miller, who he was married to for 22 years before his passing!
A tiny portion of audiences out there don't know who Kenny Rogers. The famed American singer, songwriter, actor, record producer, and entrepreneur was quick to make a name for himself in the music industry after moving from teenage rock and roll through psychedelic rock to become a country-pop crossover artist of the 1970s and 1980s. After the sales slowed down of his minor solo hit 'That Crazy Feeling' in 1957, Rogers joined a jazz group called the Bobby Doyle Three, who got a lot of work in clubs thanks to a reasonable fan following.
Watch: Kenny Rogers - That Crazy Feeling (1957)
Moving over from band after band with a brief association, Kenny finally launched his solo career after the First Edition disbanded in 1976. With a solo deal from United Artists, producer Larry Butler and Rogers began a partnership that would last four years. Ever since then, there was no looking back for Kenny as he shot through the industry as a star. Thirty-nine years later, the 'Lucille' singer announced his farewell tour, titled The Gambler's Last Deal in 2015, five years after which he passed away on March 20, 2020.
Also See: Country Legend Kenny Rogers Passes Away at 81
Despite facing multiple hurdles in his early days as a musician and a long list of former wives before coming across the one, Kenny Rogers overcame a lot to be known as a star in the industry. Four unions and three children later, Rogers finally met Wanda Miller, who he spent his final 22 long years with.
Wanda Miller Was Kenny Rogers's Fifth Wife
For a man with such immense success in his career, Kenny struggled when it came to his personal life. Throughout his lifetime, Rogers was married five times and fathered five children. His first marriage was to Janice Gordon on May 15, 1958. Lasting only two years, they called quits in April 1960 with one child, Carole Lynne. That same year, in October, Kenny married his second wife, Jean.
Three years later, in 1963, the couple split as Rogers tied the knot with Margo Anderson in October 1964. They divorced in 1976 with one child as Rogers moved on to his fourth wife, Marianne Gordon, on October 1, 1977. Lo and behold, for the fourth time, Kenny pulled out of his marriage in 1993 with one child. His' fifth marriage was to Wanda Miller on June 1, 1997. They had twin sons and were married for 22 years until his death.
Kenny Rogers was 'Dating Aimlessly' When He Met Wanda Miller
Four failed marriages later, Kenny's hopes on finding true love was minimal but still not dead. The famed singer revealed in his autobiography, 'Luck or Something Like It' that he was dating casually before he came across Wanda Miller.
You Might Also Like: Who is Matthew Raney's Wife? Is He Married?
Rogers says in his book that one of his dates was with a woman he met through his friend Charlie Minor, who handled promotions for Capitol Records. It was at that time, Kenny first laid eyes upon Wanda, right when he was on a date with a completely different woman.
Wanda Miller was The Hostess at a Restaurant
Right in between his date with the woman his friend Charlie Minor set him up with, Kenny came across Wanda, who was the hostess at the restaurant. According to Rogers, the date wasn't going as planned. Apparently, there wasn't enough of a spark between them to keep things going. Both Kenny and his date were sure that their relationship wasn't going anywhere.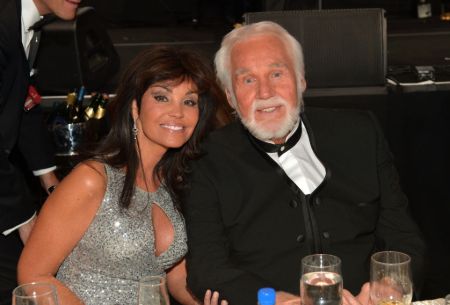 Wanda Miller was a hostess at a restaurant when Kenny Rogers first say her.
Photo Source: Showbiz
As the two were in the middle of their getting to know each other banter, Wanda walked by the table. Rogers talks about the first time he laid eyes upon Wanda in his book, writing, "I'm honestly not sure she even looked at me, but I saw her. I don't know what and I don't know why, but there was just something incredibly different about her from the minute I saw her. She had a smile, not a hostess smile, but something more genuine, and believe it or not, it rocked me to my core."
Rogers Inquired the Restaurant to Find Out About Miller
That's right, Rogers being the gentleman that he is, didn't approach Miller out of respect for his date. Instead, he dropped his date off and asked his friend Charlie Minor about the mysterious hostess, who visited the restaurant often. Charlie, who was at the same restaurant that night, told him to ask the manager, Jessie, for more information.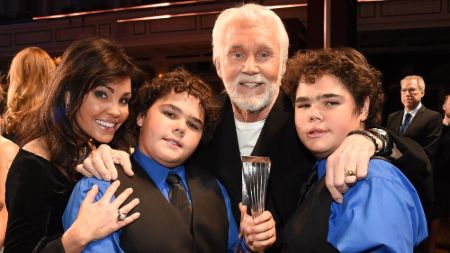 Kenny Rogers inquired the restaurant to find out about Wanda Miller.
Photo Source: Big World Tale
Jessie asked Rogers if he wanted to meet Miller, but after he told Rogers that Wanda was 21, the singer backed down. Kenny, who was 54 years old at the time, thought that the age difference between them was too vast and said no to the meeting. However, Minor later told Rogers that Miller was actually 26 years old, which made Rogers change his mind and decided to take Miller on a date.
Wanda Miller's Parents Weren't Exactly Okay with the Age Gap between the Couple
The age gap between Kenny and Wanda proved to be a problem for Wanda's parents. Not only was Rogers almost three decades older than his soon to be wife, but he was also actually two years older than his partner's parents.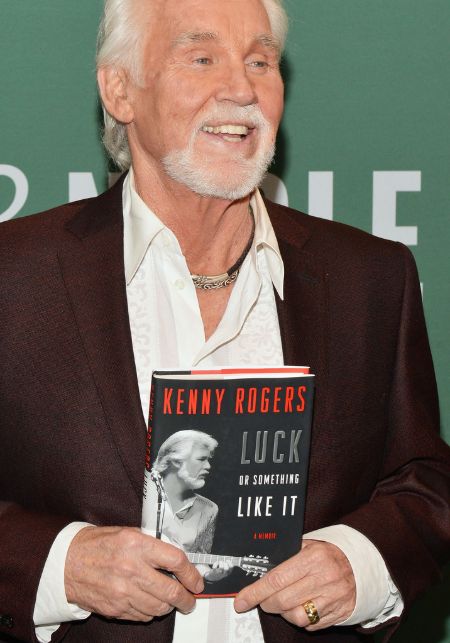 Kenny Rogers wrote about his relationship with Wanda Miller in his autobiography 'Luck Or Something Like It'.
Photo Source: Zimbio
Rogers wrote about the dilemma in his book, "Wanda and I dated for almost six months before she worked up the nerve to tell her parents about me. Actually, I'm not sure whether she told them, or they read it in the tabloids. Either way, it was not pleasant. The fact that I was two years older than her parents put an awkward slant on things right from the start. Not for me, but I'm sure it would be troublesome to any caring parent, and I understood that."
Recommended: Jennifer Lopez's Ex-boyfriend David Cruz Dies at 51
Overcoming all the difficulties, Kenny Rogers and Wanda Miller not only got married in 1997 but also became parents of twins and spent 22 long years married to each other before Rogers passed away on March 20, 2020.
For more details on celebrity relationships, head on over to Glamour Fame, and don't forget to sign up for the newsletter.
-->