What is Keyshia Cole's Boyfriend Niko Khale Profession? Interesting Facts About Her Man!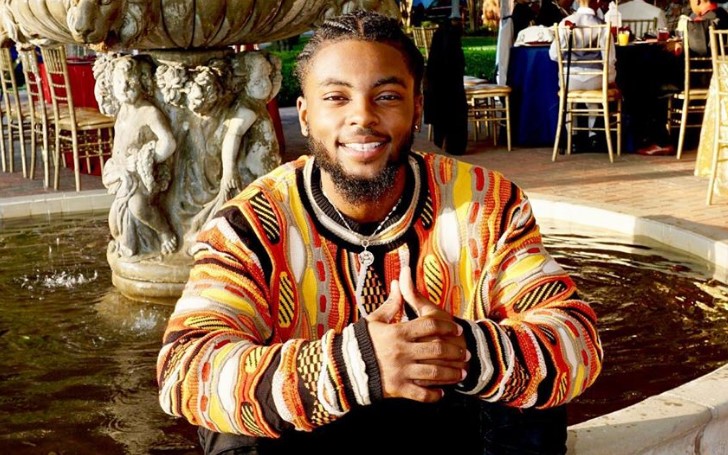 Keyshia Cole, who is an American singer-songwriter, is currently dating her boyfriend Niko Khale. The two went public on their relationship in February 2018, since then the couple going pretty strong.
Niko Khale is an aspiring American musician. Unlike his counterpart, Niko is a bit under the radar when it comes to getting recognition as a musician.
That being said, the rapper does not, in any way, lack talent to be one of the top rappers in the industry. There are some interesting facts about Niko Khale, you should know.
Keyshia Cole's Boyfriend Niko Khalé Started Under the Alias ACE Primo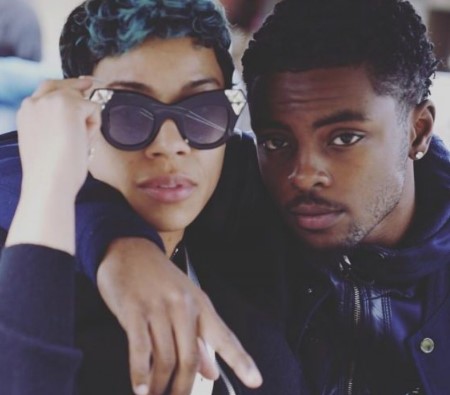 Niko started his musical journey under the alias Ace Primo.
Source: Instagram
The Washington DC-born aspiring artist started his musical journey under the alias - ACE Primo. The rapper, who defines himself as an independent artist and a songwriter, started releasing freestyles and remixes to his MySpace page back in 2005.
Also See: Is Susan Del Percio Married? Does She Have a Husband? Grab All the Details of her Dating Life!
This means, the rapper who was born on 17th October 1995, was already in the music field when the rapper was just "ten" years old. Indeed, he had that passion for music from an early age.
The star later started to get much attention from listeners all around the world, which lead Khale to work with then - one of the successful producers, Rodney 'Darkchild' Jerkins.
Under the guidance of 'Darkchild,' it helped Niko to develop as a complete and well-rounded performer, who is now, and it just getting better day by day.
Niko never looked back since then, Khale now several A-list advertisements campaign under his name, like Powerade and Hyundai.
Niko Khale is More Successful than You May Think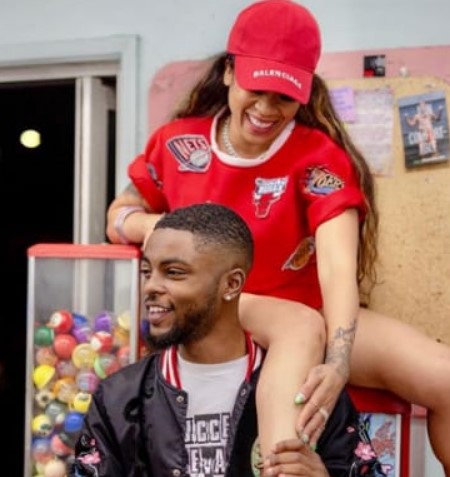 Niko's new EP 'On My Own' is out now, and available to stream on all mainstream music streaming services.
Source: Instagram
Indeed, the 24-year-old rapper is not into pop culture, and we don't see him in mainstream media, but that doesn't mean he doesn't enjoy a successful career.
Niko Khale has a few nationwide tours to his name; he was featured on Nelly Furtado's album - "The Spirit Indestructible." Moreover, Niko is the man behind 'Smurfs 2' soundtrack and countless other achievements.
Also Read: Andy Beshear's Wife Britainy Beshear - Everything You Need To Know!
Reaching those height is no 'joke' when you are working as an independent artist. Niko, however, has a team, 'Foolie High.' Khale, with his team, is on his quest to build and sustain a long lasting career in music and entertainment business.
But some fans were really not happy with the rapper when he dropped his already established alias, ACE Primo. When asked why he decided to drop it, the rapper said, "I'm in a different place now. Where things like accomplishments and leaving a legacy behind matter to me."
The 24-year-old rapper further added, "I want all my accomplishments and contributions to hip hop and society, in general, to be tied to my name. I always will always be Primo in the streets, but Niko Khalé is who I am…that's my birth given. I want the world to know me for me, not an alias."
The rapper who firmly believes in his talents has recently released a new EP, 'On My Own.' The rapper's latest EP is available on all mainstream streaming services.
Niko Khale and Keyshia Cole are Happy for What They Have, Despite People Judging their relationship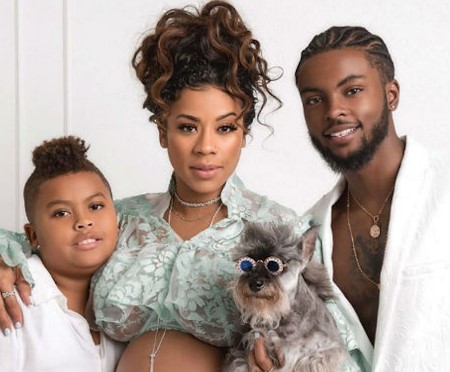 The couple keeps family first, no matter what.
Source: Instagram
Keyshia Cole, no doubt, enjoying her successful career as a musician. Moreover, she has different shows lined up for her already. While Niko Khale is not there just yet, but he will get there eventually.
Despite their differences, the biggest one being their age gap, the couple is happy for what they have achieved so far. The two recently welcomed their son together.
While Keyshia was already mother to a son, Daniel Gibson Jr., 10, who she shares with her ex-husband, NBA player - Daniel Gibson, but this is the first time Niko became a father.
The family is happy no matter what. The couple faced opinions about their relationship, as some went overboard to judge the duo, but they fought it together, and they are in a good place now.
The couple who welcomed their son on August 1, 2019, at 11:11, keeps family first no matter what, and this could not get any more adorable.
For more information on your favorite celebrities' lifestyle, stay tuned to Glamour Fame, and don't forget to sign up for the newsletter.
-->