Kim Kardashian Says That In 10 years She Wants To 'Give Up Being Kim K'
Published Mon May 06 2019 By Eden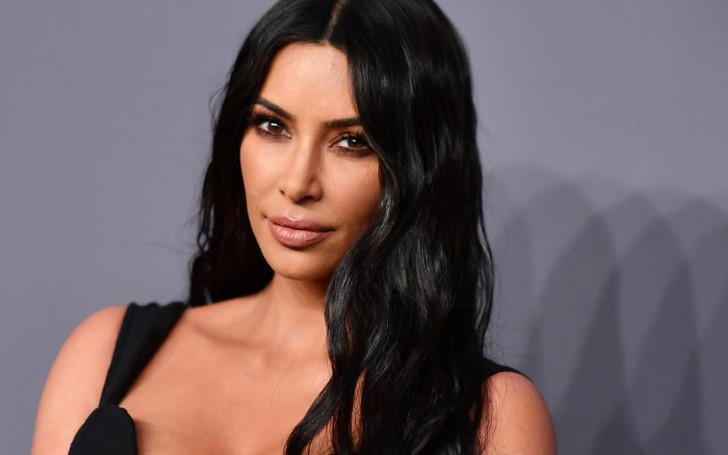 Kim Kardashian wants to 'give up being Kim K' within the next 10 years.
On the latest episode of Keeping Up with the Kardashians, we got an in-depth look at Kim Kardashian's latest endeavor becoming a lawyer.
Kardashian revealed she embarked on a four-year apprenticeship with a law firm in San Francisco, months prior to meeting with Donald Trump, in which she lobbied for Alice Marie Johnson's prison sentence to be commuted.
The fans got a peek into just how real of a commitment it is for the reality star during Sunday's episode.
Watch: Kim Kardashian explains why she's becoming a lawyer
Kardashian stated, "I'm dealing with my three kids, I'm dealing with my career, the fourth baby coming, and the stress of law school."
The reality star added, "Just because you do an apprenticeship does not mean that it's anything less. I mean, you have put in 18 hours a week. It is a full commitment. I won't have time for events, for favors, for friends, for literally anything for four years."
Kardashian shared that her interest in criminal law began when her father Robert Kardashian defended O.J. Simpson during Simpson's murder trial. Moreover, the KUWTK star claims she genuinely wants to fight for criminal justice reform.
Now two decades later, Kim is ready to leave her social life behind as she strives towards her new career.
"I remember in the O.J. case, I would be going through it, and Kourtney would yell at me, like, 'Stop going through all of dad's stuff.' She was so upset. But I think he would be really proud of me. My dad always taught me that hard work is really important, and to really commit to things. So my goal would be, in like ten years, to give up being Kim K and just focus on this and be an attorney and fight for so many deserving people."
Kardashian also admitted that she could hardly get through contracts and would often end up snoozing. However, the entrepreneur is clearly motivated to achieve her goal.
"I'm not afraid to work hard, I'm not afraid to spend the late hours, so I think the timing is actually perfect. It's gonna be really hard, but it's also really important to me to keep this private for a while so I can stay committed and focused," said Kardashian, who concluded, "The best way to change the system is to really know the system. So I'm excited to really take this on and to really focus, 'cause I feel like we can make such a difference."
-->