Kim Kardashian Soaked In Sheer Outfit For Vogue's Cover.
The star, Kim Kardashian is back on the cover of Vogue. She is photographed with water pouring over her head which added the beauty.
For the shoot, she opted for a sheer mesh top, bra and underneath reads the tag line ''Taking a stand.'' For the accessories, she went for a chain alike neckpiece.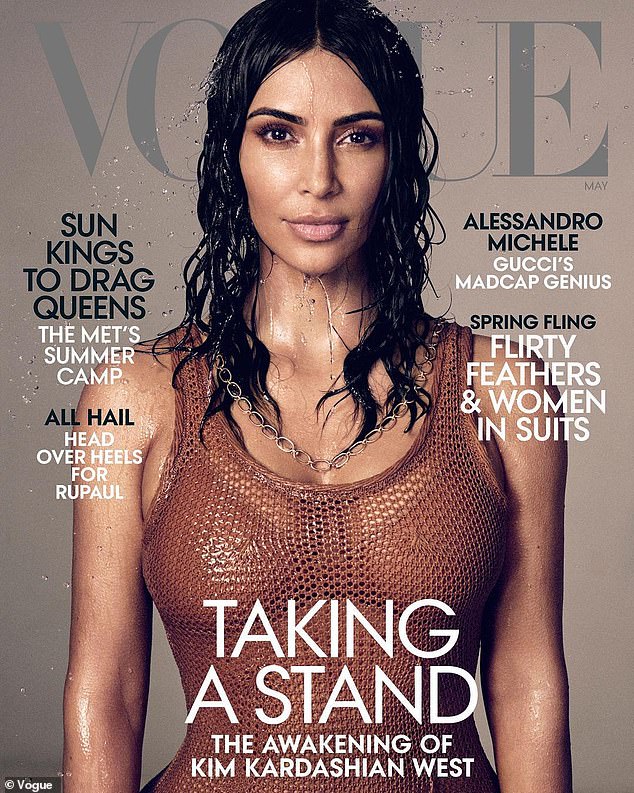 Kim Kardashian on Vogue's Cover.
SOURCE: WhatsNew2Day
The 38-year-old reality star came to controversy for the wedding issue with the fashion bible where she graced the cover in her wedding gown while cozying up to her soon-to-be husband Kanye West in 2014.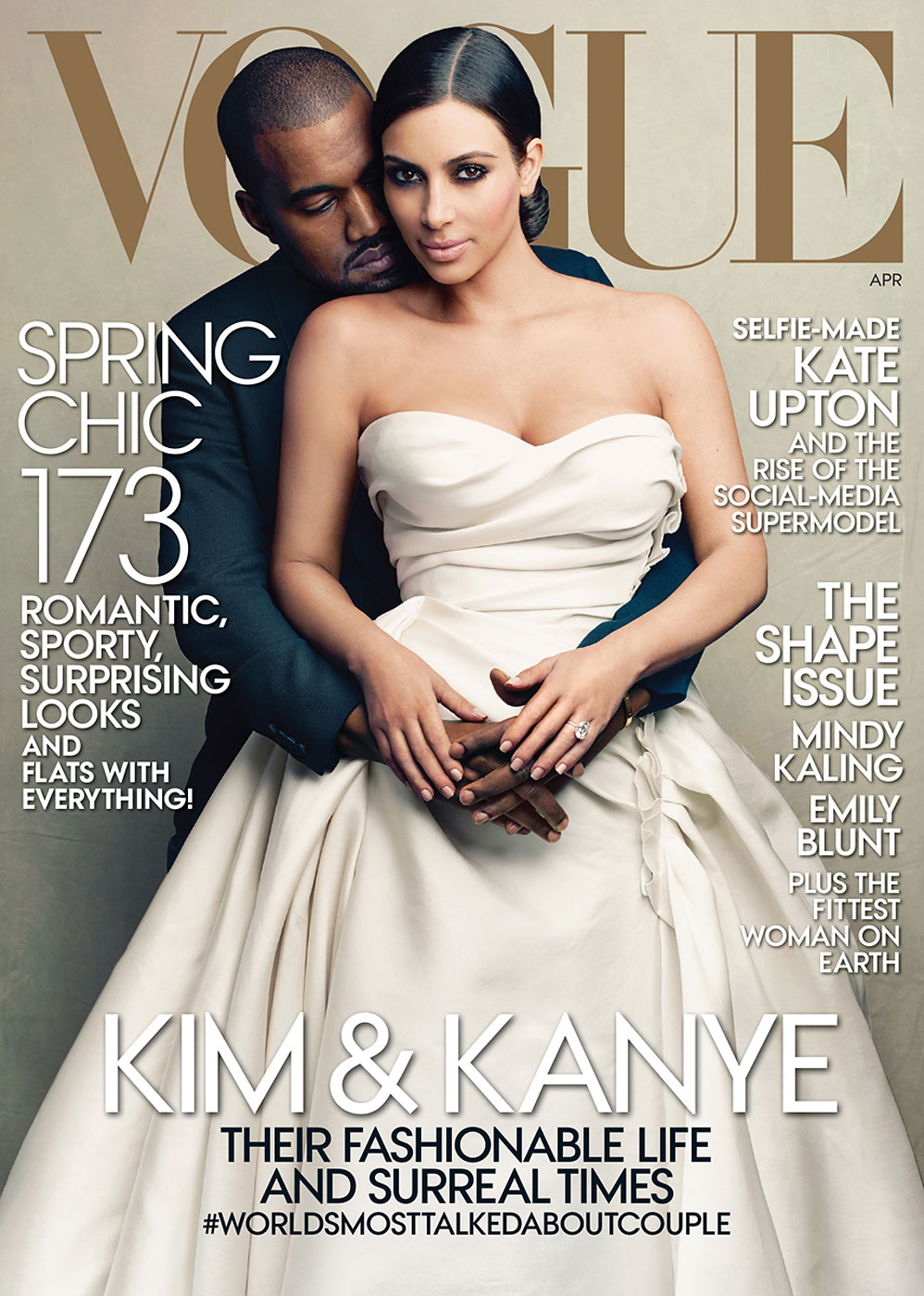 Kim Kardashian and Her Husband, Kanye West on Vogue's Cover.
SOURCE: Time Magazine
It has been five years from now and in this time around, she has become the main focus as she discusses motherhood, her marriage to Kanye West and her plans to study law.
The Vogue featured a title, ''The awakening of Kim Kardashian West'' shows the star posing in different glamourous dresses at home with her children which are photographed by Mikael Jansson.
Get To Know More: Reality Star Kim Kardashian Addresses Rumors of Presidential Campaign
In an interview, Kim discussed her plans to study law, inspired by her time fighting for justice for Alice Marie Johnson who she managed to get released from jail thanks to her successful negotiations with President Donald Trump.
Without the chance of parole, Johnson was sentenced to life prison after she was convicted on federal drug and money laundering charges to which she had pleaded not guilty.
Coming back to fashion, Kim credits her fashion awakening to her husband, Kanye West. She told that he introduced her to everyone including designers.
-->