Want Kim Kardashian's Famous NSFW Chanel Bikini This Summer? It Is Available On Rent Now
Published Fri Apr 05 2019 By Jessica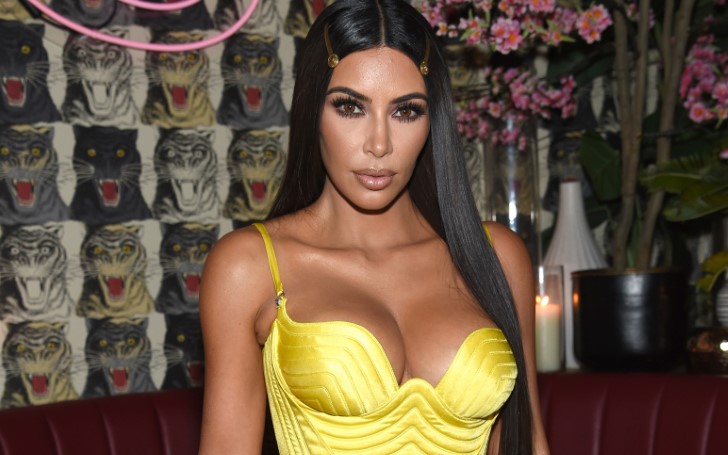 You can now rent Kim Kardashian's famous NSFW Chanel bikini and look like her.
Some exciting news for the fans of Kim Kardashian because you are only one step away from getting her scandalously famous Chanel bikini look.
To the fans of the 'Keeping Up with the Kardashians' star, you too now can channel your inner Kardashian just like the Kar-Jenner sisters. How?
Recommended:Emilia Clarke Looked Drop-Dead-Gorgeous in Dramatic Dove Grey Gown at the NYC Premiere of 'Game of Thrones'
Well, as just for in time, for you guys to rock your Summer 2019, EL CYĆER, a Los Angeles based vintage retailer is keeping the reality star's famous NSFW Chanel bikini on sales.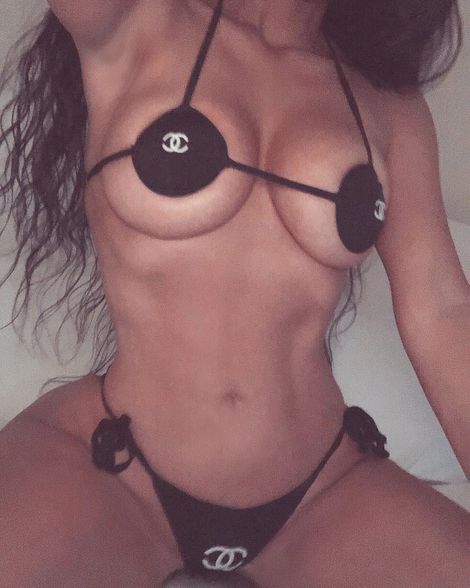 Kim Kardashian flaunts her cleavage in a two-piece Chanel NSFW bikini.
SOURCE: Kim Kardashian Instagram
The steamy two-piece first earned its popularity after the Kimoji CEO shared a sultry selfie on social media that showcases the 38 years old star flaunting her assets on it.
As a matter of fact, Kardashian first shared the NSFW bikini last year in October. She wrote: "Chanel vintage, lets please be specific." in the caption.
In addition, Kim's vintage selfie was first modeled by Stella Tennant for the late Karl Lagerfeld's Chanel spring runway show in the year 1996.

Stella Tennant wearing during the Chanel RTW Spring runway in 1996.
SOURCE: Pinterest
The two-piece racy string bikini that comes in black color features the brand's logo in the white fabric on both top and bottoms.
In details, the top of the bikini comes in a design that displays the nipple sized in a circular ornamented shapes connected together with just a thin string.
View this post on Instagram

A post shared by Kim Kardashian West (@kimkardashian) on Apr 1, 2019 at 5:29pm PDT
Likewise, the bottom also comes in the matching design that can be tied around the waist area with black strings.
EL CYĆER will only make them available to be rented for three days (seventy-two hours). Luckily, fashion enthusiasts can borrow the risque piece from their online store. But, unfortunately, it's only available for those who reside in LA.
Don't miss:The Queen Bans Meghan Markle From Wearing Some of Her Jewelry
As a matter of fact, for those interested, you're only required to send an email for specific inquiries. And although it's available for just a portion price of the hard to find' design piece, its rentals price might vary.
-->