Kim Kardashian's Former Assistant Stephanie Ann Shepherd Shares Sexy Uploads of SAG Awards
Published Mon Jan 28 2019 By Jessica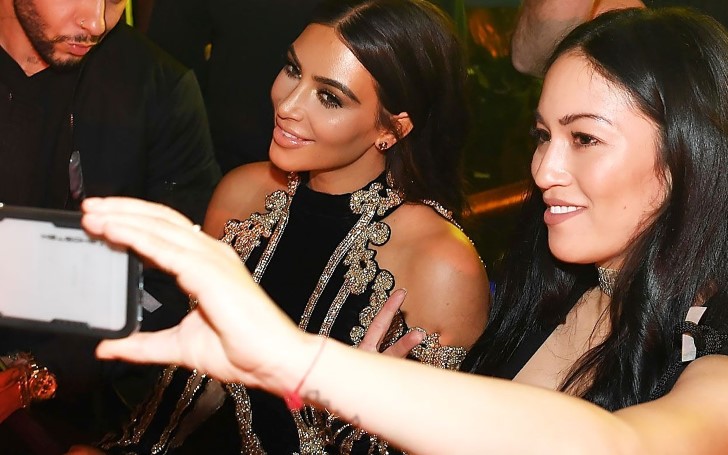 Kim Kardashian's former assistant Stephanie Ann Shepherd attends the SAG Awards 2019 looking sexy.
What a glorious night the 2019 SAG Awards witnessed on Sunday, a night full of incredible stars arriving at the event with their most ever glamorous look.
And among the crowds of celebrities, our eyes couldn't ignore one star as soon as we noticed her presence at the show.
Stephanie Ann Shepherd at the 2019 SAG Awards

SOURCE: Page Six
The star who happened to stole our attention is none other than the beautiful and stunning Stephanie Ann Shepherd, a business counselor and spokesperson for various jewelry and fashion brands, and who also happens to be a former nemesis of reality TV star Kim Kardashian West she met through Pussy Cat Dolls.
You may also like: Kim Kardashian Shares Adorable Video of Kanye West Performing Karaoke To His Own Song
The beauty Queen Stephanie stepped at the SAG Awards wearing a haltered styled black pencil dress that hugged her curves and with a bold makeup of nude shade eyeshadow and lip color on her face, making her seem jaw-dropping gorgeous.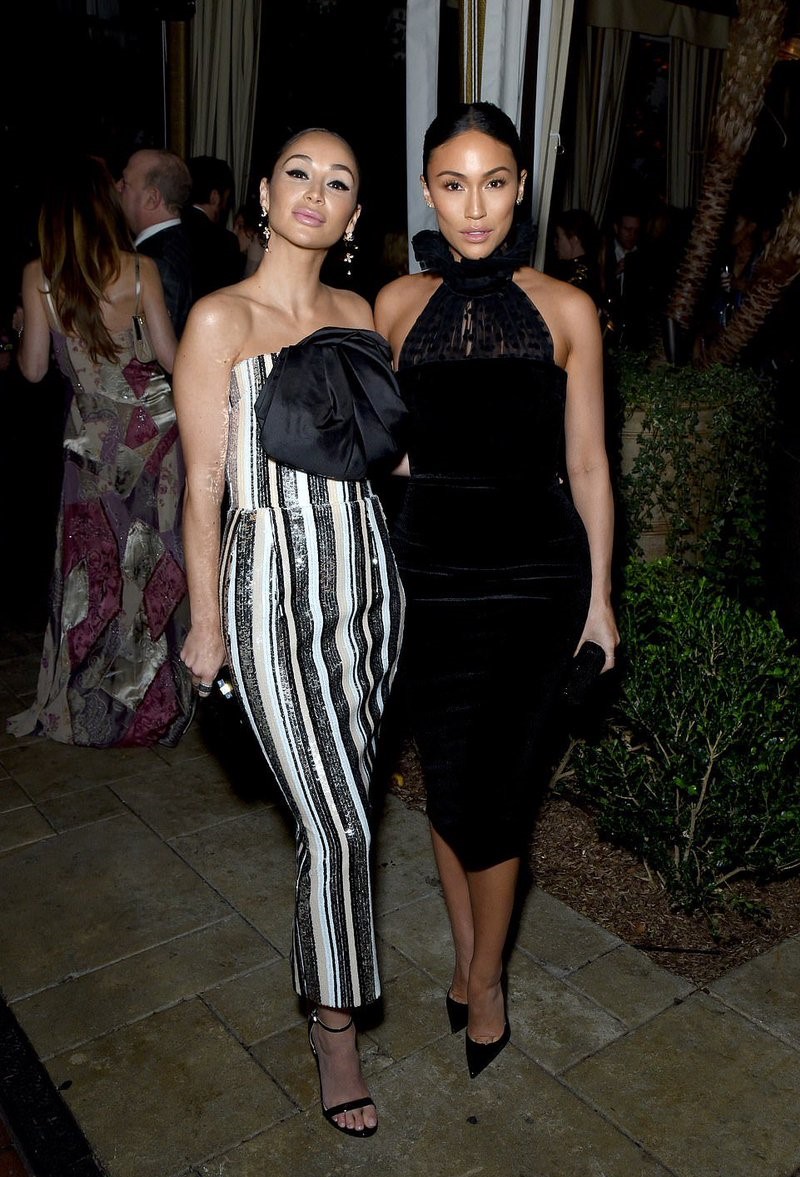 Stephanie Shepherd at the SAG Awards 2019 with Cara Santana
SOURCE: One Love
Keeping everything elegant, the star who professionally works as a Strategic advisor for Khana Panties, an underwear brand opted to slick back her black long hair into a tight ponytail.
Furthermore, the Asian-American social influencer completed her outfit by putting on a pair of black heels and carried a cute sparkling embellished black purse as an accessory.
Also read: Manikarnika Box Office Day 2: Kangana Ranaut's Movie Makes Rs. 26.85 Crore After a Slow Start
Apparently, the rising star couldn't seem to contain her excitement on her attending the Award event, since Stephanie soon went on share the pictures she took at the night on her Instagram account of a million followers count.
As a matter of fact, Shepherd didn't share one picture, but rather three including a video from the Awards show. One of the first pictures she posted consist of herself posing sharply as her eyes directly looked at the camera.
The next picture displays the star getting glammed up for the SAG party, from her stylist Samuel, as she enjoys her snacks, showcasing the high waisted hot pants on her body and revealing she wore nothing but just a silicone push up bra.
And not to mention, the picture surpassed over forty thousand likes with her fans and supporters showering with tons of comments.
Don't miss: Simon Cowell Reportedly Faced a Knife Thrower at Auditions For Britain's Got Talent
Likewise, the third post comes to a video where Miss Shepherd dancing to a song can be witnessed as the cameraman cheering her up is heard in the background. However, in the video, she wears a different dress for the pre-Awards event.
Stephanie wears a similar glittering black gown but with ruffles on the bottom for the evening. She accessorized her outfits by wearing a diamond choker and diamond earrings.
Previously, Stephanie Ann Shepard went through a controversy headline with Kim K when reports of the two holding bad blood surfaced over the internet when Steph left Kim, with whom she worked since 2013.
As per reports speculation, they addressed that Shepard demanded larger roles for her in the business, which Kim eventually declined.
However, the case resolved when Kardashian herself cleared there existed no feud between the two, further mentioning that Stephanie wanted to go her own separate directions.
See more: Rita Ora Sizzled in Black Floral Mini Dress at Formula E Dinner in Chile
Luckily, Stephanie did accomplish some great achievements in her career establishment after her resignation from Kim.
In mention of some of her notable works, Stephanie Shepherd collaborated with J Brand, a denim brand on her limited edition she called 'Little Black Jean' which sold out in just 19 hours.
In addition to her design, Shepherd also appeared as the face and spokesperson for many campaigns.
-->