Kirsty Young Is Stepping Down Permanently As Host Of Radio 4's Desert Island Discs
Published Sat Jul 06 2019 By Chester
Kirsty Young is permanently stepping down to host Radio 4's Desert Island Discs, So, how does she look at the situation?
Media presenter Kristy Young sees the new change as 'a new beginning to see pieces of new challenges and to pursue fresh difficulties'. For those who are unfamiliar with the news, well, the senior RJ recently resigned from her prominent job at Radio 4's Desert Island Discs.
Since 2006, Kristy has been part of the show presenting 496 episode in total. She also celebrated some of the organization auspicious occasions such as the 70th and 75th anniversary of the program.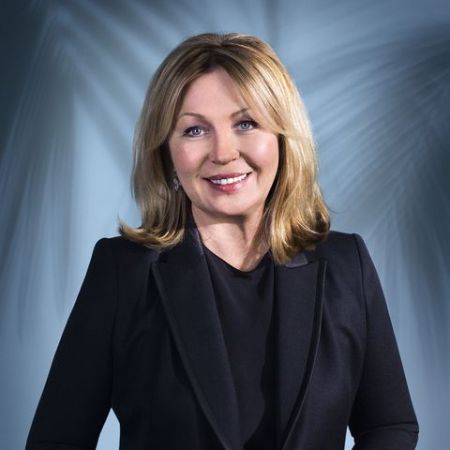 Kristy left the show after she was diagnosed with chronic pain 'fibromyalgia' last August, she had to take time away from this position.
The Scottish presenter said: "After 12 incredibly happy and fulfilling years on Desert Island Discs I've decided to step down permanently."
Despite having such medical condition, she insisted to work for her favorite job, but the broadcasting member thought it would be better for her to give priorities to her falling health first.
"Having been forced to take some months away from my favourite job because of health problems, I'm happy to say I'm now well on the way to feeling much better," Kristy expressed.
On behalf of Strong, Radio Dj Lauren Laverne will representing the show onwards. Kristy shares her opinion towards the change,
"But that enforced absence from the show has altered my perspective on what I should do next and so I've decided it's time to pursue new challenges."
But the BBC presenter shares that she is thankful to Roy Plomley for the brilliance of his format, and wishes best for the program and Lauren.
So we will no more be seeing our long time favorite radio jockey and her intriguing way of presenting the show. Let's hope Laverne will bring justice to the followers.
Check Out: The Bachelorette: Hannah Brown Should Send Everyone Home And Start Over
Stay tuned and connected to find updates on the news.
-->