Know About Pawn Star's Rick Harrison's Second Wife, Tracy Harrison!
Tracy Harrison was married to Rick Harrison, the well-known businessman and reality television personality from the mid-1980s to the early 2010s. Rick is the owner of the famous Gold & Silver Pawn Shop, which gained widespread recognition through the History series "Pawn Stars."
During their marriage, Tracy was by Rick's side as he built his successful business empire and became a television personality. However, their marriage eventually came to an end, and they went their separate ways. Tracy's association with Rick and the Pawn Stars series brought her some public attention, but she has largely maintained a private life since their divorce.
How Did Rick Harrison and Tracy Harrison Meet?
In his book "License To Pawn," Rick Harrison, Tracy's former husband, candidly shared his financial struggles at the time he met Tracy. He revealed that he was in a precarious financial situation and barely had enough money to support his two children. Starting a new relationship was the last thing on his mind during that challenging period.
However, fate had other plans for him. About eight or nine months after his previous relationship ended, Rick unexpectedly crossed paths with Tracy, a kind-hearted girl from West Virginia. Their meeting marked the beginning of a new chapter in Rick's life, and their story unfolded in ways he couldn't have predicted.
Married Life With Rick Harrison
Tracy Harrison, a stunning woman, was married to the accomplished businessman and actor Rick Harrison. They tied the knot in 1986 and remained together until their divorce in 2011.
Rick Harrison, Tracy's husband, has been married to three women throughout his life: Kim, Tracy, and Deana. Tracy and Rick enjoyed a wonderful marital bond for over 25 years before ultimately deciding to part ways.
Their relationship was filled with love and companionship, but as time passed, they made the difficult decision to end their marriage. Despite their separation, the memories and experiences they shared during their union will always hold a special place in their hearts.
Also See: Sheryl Sandberg Is Married to Businessman Tom Bernthal: The Complete Story Here
How Many Kids Does, Tracy Harrison Have?
From her marriage to Rick Harrison, Tracy has a son named Jake Harriso, who was born in 2003. As of 2023, Jake is already 20 years old. Tracy also took on the role of stepmother to Rick's other children, Corey and Adam.
Despite their divorce, Tracy has remained connected to her stepchildren and has played a significant role in their lives. Being a stepmother requires love, support, and dedication, and Tracy has shown her commitment to being a positive influence in the lives of Corey and Adam, along with her own son Jake.
A Short Bio On Rick Harrison
Rick Harrison is a well-known businessman, television personality, and actor. He rose to fame as one of the stars of the popular reality TV show "Pawn Stars," which follows the operations of the Gold & Silver Pawn Shop in Las Vegas. Born Richard Kevin Harrison on March 22, 1965, in North Carolina, Rick developed a passion for the pawnshop business at a young age.
With his sharp business acumen and extensive knowledge of history and collectibles, he has become a prominent figure in the pawn industry. Rick's engaging personality, expertise, and entrepreneurial skills have made him a beloved and respected figure in the entertainment world.
Beautiful Bonding With Stepsons
After eight months of dating, Tracy and Rick decided to get married, and it didn't take long for Corey and Adam (Chumlee), Rick's sons, to start referring to Tracy as "Mom." Throughout their early lives, Tracy played a significant role in disciplining the boys. She took on the responsibility of getting them to school, ensuring they did their homework, and holding them accountable when they pushed back.
Rick acknowledges that Tracy genuinely loved her stepsons, especially Corey, with whom she had a close bond. In fact, Corey would bring his dirty laundry to Tracy's house every Sunday for her to wash, and she was more than happy to do it.
Tracy actively engaged in meaningful conversations with Corey, discussing life issues that guys often don't talk about with other guys. Tracy even played a role in helping Corey find his wife, Charlene, although they later divorced and Corey married Korina Harrison.
All of Ex-Husband, Rick Harrison's Marriages
Rick Harrison, the star of Pawn Stars, has two sons named Corey and Adam from his first marriage to Kim. Corey has been involved in the pawn shop business and appeared on the show, while Adam pursued a career as a plumber and had no interest in being on the show.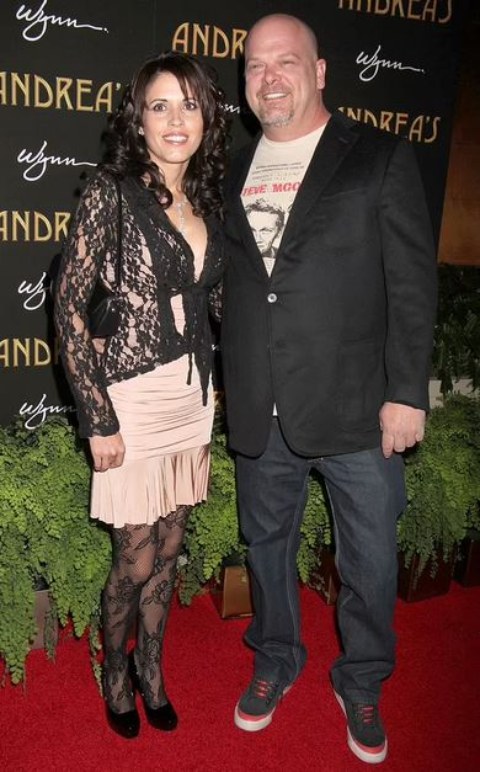 After divorcing Tracy, Rick announced his engagement to Deanna Burditt, who had also been divorced twice. They got married in 2013, with the ceremony conducted by Danny Koker and with their co-star Austin "Chumlee" Russell as a ring bearer. However, Rick and Deanna divorced in September 2020.
Net Worth of Rick Harrison
Rick is part of the renowned Harrison family who owns the Gold and Silver Pawn Shop in Las Vegas, Nevada. With his sharp business acumen and expertise in assessing the value of various items, Rick has become a prominent figure in the world of pawnbroking.
The success of "Pawn Stars" has contributed to his net worth, which is estimated to be around $9 million. Rick continues to be actively involved in running the family business and entertaining audiences with his entertaining and knowledgeable approach to the show.
Earnings
By 2005, Rick Harrison and his father were lending out approximately $3 million each year through their pawnshop. This resulted in a substantial income for the Harrisons, earning them around $700,000 from the interest on these loans. The pawnshop's reputation grew even further in 2006 when it became renowned for its collection of unique sports memorabilia.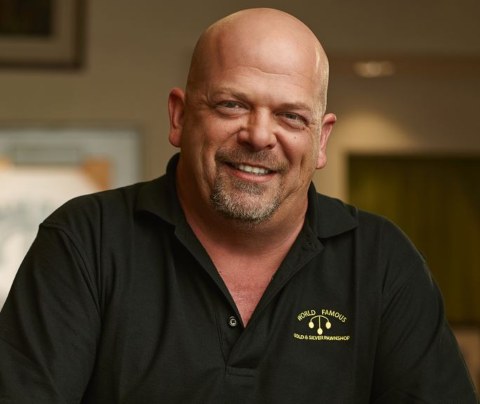 Additionally, it served as a refuge for gamblers who found themselves in need of pawning items to acquire funds for gas and travel expenses to return to their original location. The shop's diverse clientele and wide range of items made it a fascinating and bustling hub for both buyers and sellers.
For More Visit Glamour Fame
-->