Chumlee's Weight Loss Journey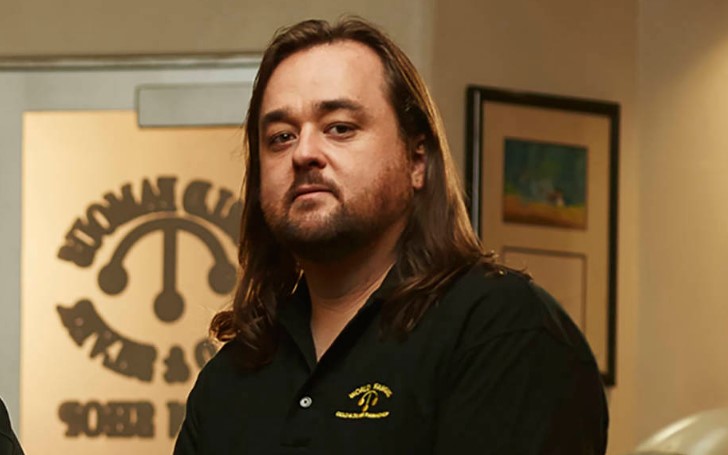 Chumlee, born Austin Russell, is a well-known TV personality known for his stint on the hit 'History' channel show, Pawn Stars. The star got his unique nickname from a cartoon character, Tennessee Tuxedo's best friend, a walrus named Chumlee.
The reality star wanted to lose weight for good after clearing his name from all charges; however, his attempts were all temporary until he opted for surgery. Let's dive into the facts, what entails in Chumlee's journey to weight loss.
Pawn Stars' Austin 'Chumlee' Russell Always Struggled with a Weight Problem.
Chumlee has always had a weight problem since an early age. The reality star looked unrecognizable after his weight loss.
Source: TLC
Austin Russell, aka Chumlee, was on the chubbier side from an early age. It's not something he gained at the later stage of his life. But the TV personality tried a couple of things to lose weight, and which showed him some results too.
Also See: Rick Ross Weight Loss Surgery
Back in 2014, the 38-year-old was able to shed almost 100 pounds as he came down to 225 from 320 pounds. The results were remarkable, which took all fans by surprise. But sadly, the Pawn Stars' alum could not maintain his weight for too long, despite his best efforts.
In an interview, the 38-year-old TV personality opened up about his issues and admitted the weight problem had been his ongoing battle pretty much his whole life. Despite losing whopping 95 pounds initially, the Pawn Stars' star had to struggle more to keep his weight in check. But something was about to change.
Austin Chumlee Russell Opted for Bariatric Surgery
Chumlee's weight loss surgery: the reality star not just lost weight, but he looks younger too than his actual age after the weight loss.
Source: History Channel
Austin 'Chumlee' Russell always struggled with weight problems. Chumlee always struggled to lose weight, and when he did lose weight, he struggled to keep his weight in a check, which pushed the Pawn Stars' star to opt for surgery.
Also Read: Olivia Jade Weight Loss - The Full Story
When everyone was busy making their new year resolution back in late 2018, Chumlee was all ready to welcome with all new energy. With all the positive energy, the 38-year-old went through a lap-band surgery, which is a kind of bariatric surgery.
It was reported, the surgery alone helped the reality TV personality to lose ten or so pounds. And as we all know, after the surgery, the patient must incorporate better eating habits and exercise routine to see the results more soon.
The 37-year-old TV personality did just that, and it is reported, Chumlee is somewhere around 230 pounds at the moment. But according to him, his ideal weight is 170 pounds, so he still has a pretty decent amount of fats to sheds.
But looking back to his previous weight history, which, at one point, recorded 400 pounds, the reality star seems to be in a great start to get his ideal weight. Chumlee's weight loss journey, however, still needs him to exercise and incorporate better foods in his diet, and completely opt-out of junk foods.
Recommended: Full Story on Nathan Fillion Weight Loss!
For more information on your favorite celebrities' lifestyles, stay tuned to Glamour Fame, and don't forget to sign up for the newsletter.
-->