Kourtney Kardashian Wears a Thong Bikini In The Snow During Family Trip
Published Tue Jan 01 2019 By Jessica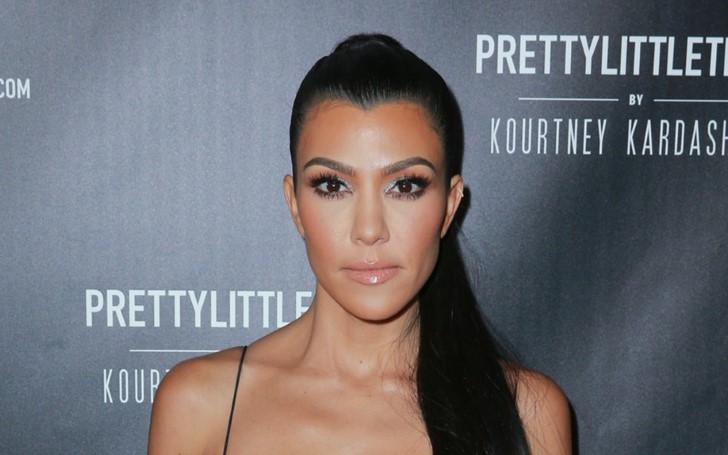 Kourtney Kardashian poses wearing only a bikini thong in the snow imitating sister Kendall Jenner.
You might think you are the biggest fan of Kendall Jenner. But you are wrong. Her biggest fan is none other than her eldest sister Kourtney Kardashian. From what Kourtney reportedly just posted on her Instagram, it just goes to further prove it.
Just a day earlier, Kendall posted a picture of herself wearing nothing but a bikini in the snow.
You may also like: Is Jennifer Aniston Pregnant? Explore Details of Her Married Life and Relationships
And, imitating her younger sister, Kourtney too posed in a thong bikini in the snow and proudly showed off the picture on her Instagram.
A picture posted by Kourtney Kardashian on her Instagram
Considering the sisterly love between Jenner and Kardashian, it's true how they say 'Imitation is the biggest form of flattery'.
Kendall Jenner daringly posing in a bikini in the snow
In the picture posted by Kendall, the model wore a pink string bikini followed by a ski boot and a fur hat.
Also read: Gigi Hadid and Zayn Malik Spark Break Up Rumors Once Again
She stated in the caption:
"f*** it's cold"
In the comment section sister Khloe Kardashian, fellow model friend Hailey Bieber and momager Kris Jenner didn't hesitate to write their view.
See too: Kylie Jenner Changes Her Hair Color To Blue For The Chilly Weather
Khloe wrote:
"Hi my name is Khloe Kardashian and I have an addiction to Kendall Jenner."
Concerned with Kendall catching a cold, Mommy Jenner commented:
"Get inside and put some slippers on !!!?"
Kourtney imitates sister Kendall
Following her lead, mother of three kids, 39 years Kourtney flaunts her curves wearing a similar string bikini with a shiny jacket and a ski boot as she posed for the picture.
And in the caption section, she simply wrote:
"Copied Kendall."
Before dropping off her recent bikini picture imitating Kendall, the reality TV star was spotted together with the father of her kids, and ex-boyfriend Scott Disick and his current boo of over a year; Sofia Ritchie.
Kourtney with ex-partner Scott Disick and his current partnerRitchie Ritchi
Scott who goes with his Instagram name letthelordbewithyou himself posted the picture with the caption:
"What more can a guy ask for. THREE'S COMPANY"
Kourtney is currently on a vacation in Colorado with her family including ex-boyfriend Scott Disick, Kim Kardashian, and Kanye West.
-->