Who is Kris Humphries Girlfriend in 2021? Here, Know All About His Relationship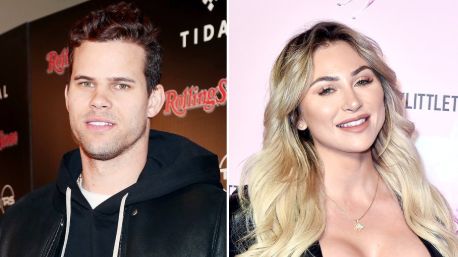 Who is Kris Humphries's girlfriend in 2021? Everything you should know!
Kristopher Nathan Humphries, the former basketball player for the National Basketball Association (NBA), is a popular name in the sports world and also notorious in showbiz because of his erstwhile relationships with the Kardashians.
Born on February 6, 1985, in Minnesota to Debra and William Humphries, he is an African American and part Caucasian. Kris Humphries grew up in Minnesota and was always athletic as a child and well known in Minnesota's small lake town.
Kris Humphries' Past Relationships
His journey from being a high-spirited kid in Minnesota to becoming one of the richest NBA players in the following years is a spectacular one, and so is his personal journey in finding love. Kris Humphries has dated numbers in the past and basically been a player in both his professional and personal life. Keep reading for the tea.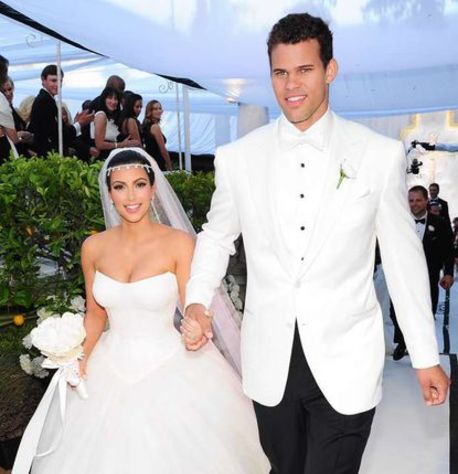 Kris Humphries got married to Kim Kardashian in 2011.
Photo Source: Girlfriend
The former basketball player dated "The Bachelor Canada" 2012 winner Bianka Kamber for two years. Kris then went on to date a woman named Kayla Goldberg for a brief time, an affair that ended with a lawsuit when Kayla sued Kris, claiming that the NBA star gave her herpes; the lawsuit was dropped at the end when Kris came STD free in his test.
Checkout: What is James Harden Net Worth in 2021? Here's the Breakdown
Kris's long list of ex-girlfriends includes Myla Sinanaj, Natalie Pack, Khloe Tera, Larsa Pippen, and the list could go on but let's just jump to the name that created the most ruckus and that matters the most. Kim Kardashian, a name that needs no introduction.
Kris Humphries and Kim Kardashian started dating back in 2010 and eventually got married in 2011, but their wedding ended a disaster. The former couple stayed married for 72 days when Kim filed for a divorce, and Kris too refused to stay put and hit back at Kim with an annulment suit on the grounds of fraud.
Relatable: What is Kris Humphries Net Worth in 2021? Here's the Breakdown
Their lengthy and dubious drama stretched for quite a long time until the divorce was finalized in June 2013. And now Hollywood remembers it as the shortest marriage in showbiz.
Who is Kris Humphries Dating In 2021?
Kris Humphries was reportedly heartbroken and embarrassed following the feud with his ex-wife and with several media outlets referring to him as the mere tabloid for the Kardashians and their reality TV venture. In an interview. The athlete did reveal how all the negative attention left him in a dark place.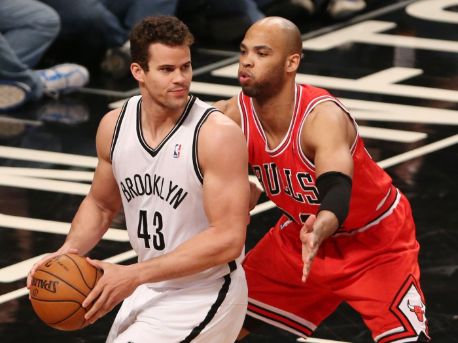 Kris Humphries took retirement from basketball in 2019.
Photo Source: Latimes
But it didn't take long for the former NBA player to move on, and in no time, he was back in his dating game. After Kim, Kris Humphries went out with Myla Sinanaj and model Khloe Tera for a brief time.
Don't Miss: BTS Crowned As IFPI's Top Recording Artist In 2020
Kris was recently spotted taking a vacation with his new girlfriend, an Instagram model Nayleen Ashley Rang in Miami, and as per reports, he looked happier than ever, well who wouldn't be with an attractive woman in one arm and the picturesque Miami beach jazz away.
But it is not known if his relationship with the model is something serious or not because Kris Humphries apparently is notorious for his frequents flings and one-night stands.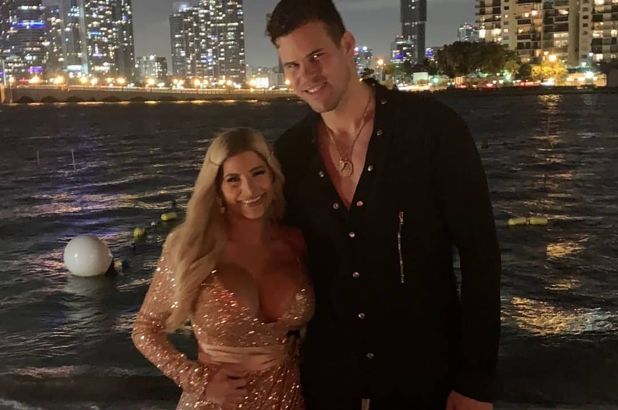 Kris was spotted taking a vacation with his new girlfriend in Miami.
Photo Source: Page Six
Also, recent speculation circulating among people is that if Kris and Kim are getting back together. According to the fans, Kris's sudden vacation amid the Kim-Kanye West divorce drama seemed to mean something else. Only time can tell if there is still hope left for Kris and Kim's possible romance or if it's all just their fan's wishful thinking.
Kris Humphries retired from basketball in 2019 and gave himself a break for a while. The 36-year-old has apparently started his own business venture and opened a burger franchise in 2021, and he now runs a chain of seven crisp and green restaurants across the Midwestern United States.
For more updates on your favorite celebs, stay connected to Glamourfame.
-->