Kristin Cavallari Reveals She Got a Breast Lift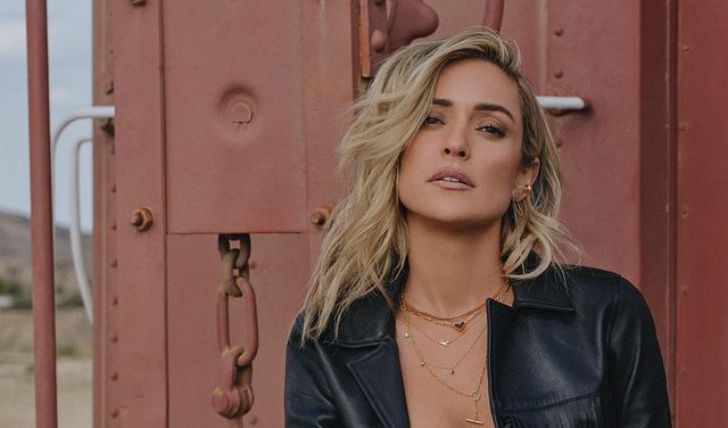 Kristin Cavallari gets candid about breast lift: The complete story here!
The Laguna Beach: The Real Orange County star reveals the secret: Kristin Cavallari, 35, got candid about her post-baby body. Cavallari, who shares three children, sons Camden, 10, and Jaxon, 8, plus daughter Saylor, 6, with her ex-husband, former quarterback Jay Cutler, says she underwent a procedure to get her breast lifted.
The candid revelation came in response to a fan's question during her Q&A session on Instagram. "Are your boobs real? They look amazing! (Jealous mom of 2 here)," the envious follower's question reads, to which Cavallari writes, "Gonna keep it real with y'all: got a lift after breastfeeding all three kids." Along with her admirable answer, Kristin also shares a picture of herself in an all-white bikini.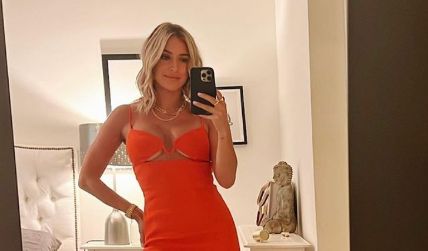 Kristin reveals she got her breast lifted after three children.
Photo Source: Instagram
A native of Denver, Colorado, Kristin has been vocal about surgical makeovers. The reality star previously revealed that botox and fillers weren't her cups of tea. "It's not for me (or maybe I should say, I've never done it). But I've seen it look amazing on some people," the mother of three said. Cavallari further explains her concerns with the popular procedure.
Don't Miss: Priyanka Chopra Shares Rare Snap of Daughter Malti in New Instagram Post.
"Concern is that we don't know the long term effects of it (and I don't mean like 5-10 years, I mean like 20 years) and I think your face is a muscle, so we need to work it out the same way we would any other muscle," she writes, adding, "I'm super animated so I need my face to move and honestly, my lines don't bother me."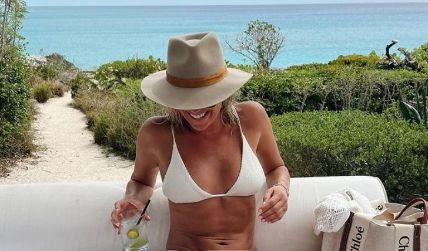 Cavallari shares three kids with her ex-husband Jay Cutler.
Photo Source: Instagram
Kristin rose to fame starring in the popular MTV reality television series Laguna Beach: The Real Orange County, which chronicled the lives of a group of on-campus students. Cavallari was still in her junior year of high school when the show made her widely recognized face. The reality star has since branched her career into fashion and entrepreneurship.
Cavallari knows a thing or two about beauty and skincare, thanks to her latest venture, Uncommon Beauty, her first skincare line. The mother of three dropped the line in May last year with five products, a powder-to-foam cleanser, a gel-cream moisturizer, an eye cream, a lip balm, and a pineapple serum with vitamin C and peptides. She describes her minimal line as "anti-aging, brightening, hydrating, and everything that you want."
Kristin launched her skincare line, Uncommon Beauty, last year. Source: Harper's Bazaar
During her stint in the MTV series, Cavallari was in an on-and-off relationship with her fellow co-star Stephen Colletti. Since becoming a household face, Cavallari has amassed a few more credits in television, including in Get This Party Started, the Laguna Beach spin-off The Hill, Dancing with the Stars, and the latest, The Hills: New Beginnings.
The Laguna Beach fame married Cutler in June 2013 and called it quits seven years later in April 2020. A source revealed that the twosome had fallen out of love and grown apart. Kristin and Cutler seemed to be on the same page with their estrangement, but doubts emerged when Cavallari accused her kids' dad of inappropriate marital conduct; Cutler was previously briefly involved in infidelity headlined with Kristins's former friend, Kelly Henderson, although he vehemently denied the claims.
Stay connected to glamour fame for more.
-->